Paper Pinwheels Tutorial
These are really easy, you guys. On an effort scale of 1 – 10, I'd give them a 3. The best part is they're easy to customize, make a big impact, and are inexpensive.
There are plenty of tutorials on how to make these out there. This is the way that I've figured out and works best for me. (And hopefully you!)
You'll need:
Scrapbook paper (make sure you use paper, not cardstock). You'll need eight squares per pinwheel.
One piece of coordinating paper
Glue stick (not pictured, sorry)
Glue gun
Paper cutter (helpful but not necessary)
Paper scoring board (helpful but not necessary)
Paper punch (helpful but not necessary)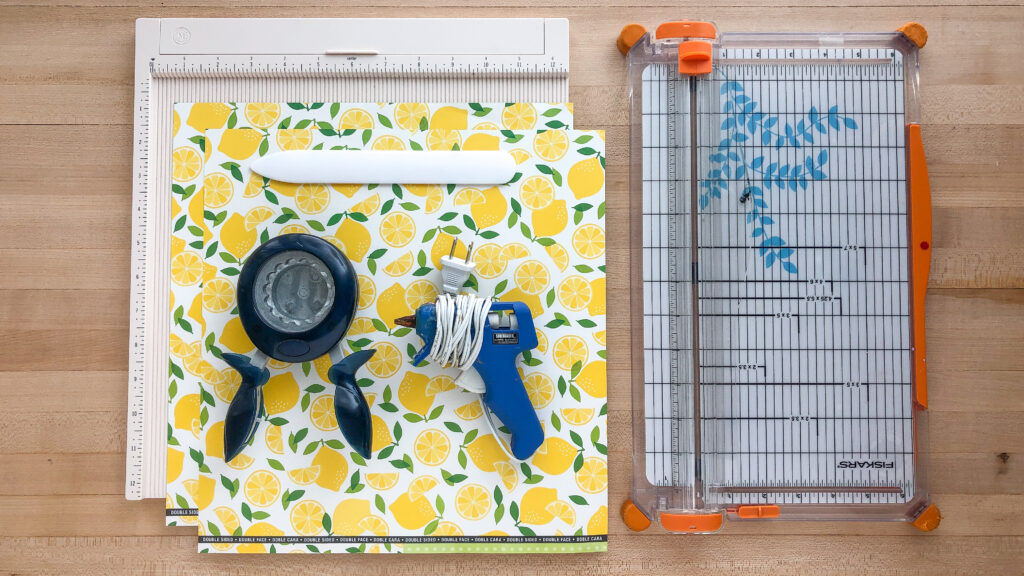 To start, cut your paper to size. You'll need eight squares per pinwheel. If you cut 6″ squares, you'll make a 12″ pinwheel. If you use 12″ squares, you'll make a 24″ pinwheel. You get the idea.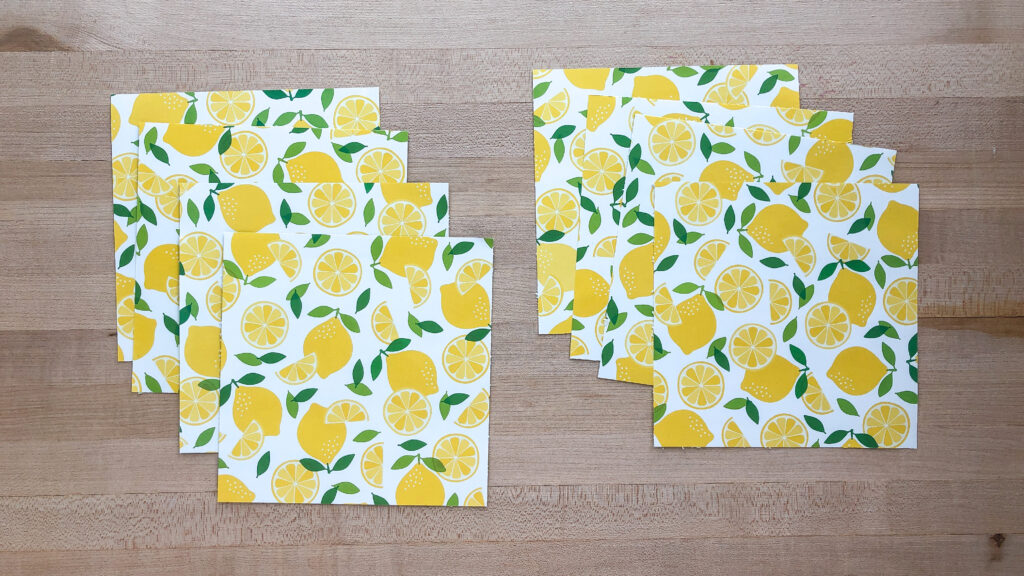 Next, accordion fold your paper. I fold in 1″ sections. This is where a paper scoring board comes in handy. If you don't have one, you can measure and fold or just wing it.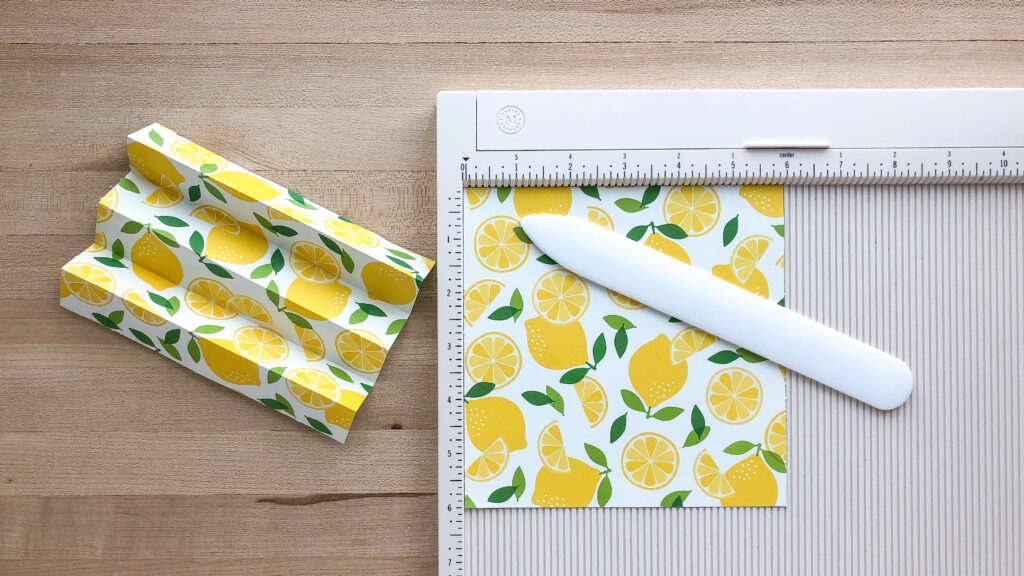 Important note – as you fold, lay your squares out in a line. To ensure they glue together properly, make sure the ends can overlap. For example, if one piece of paper ends folded down, make sure the next one starts folded up (see pic below).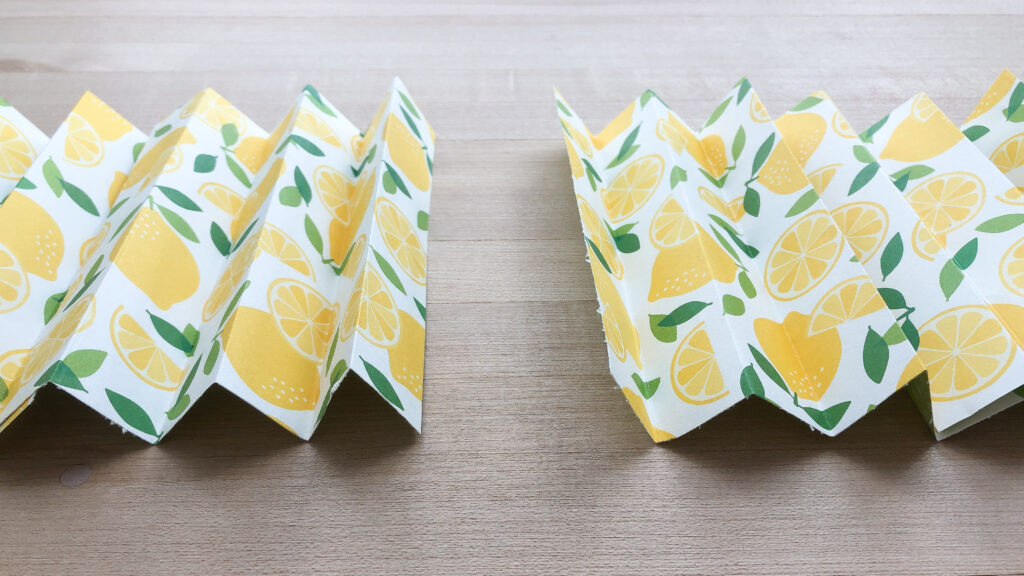 Next, glue all your paper together to form a long, accordion-folded strip. This is where the above step will come in handy.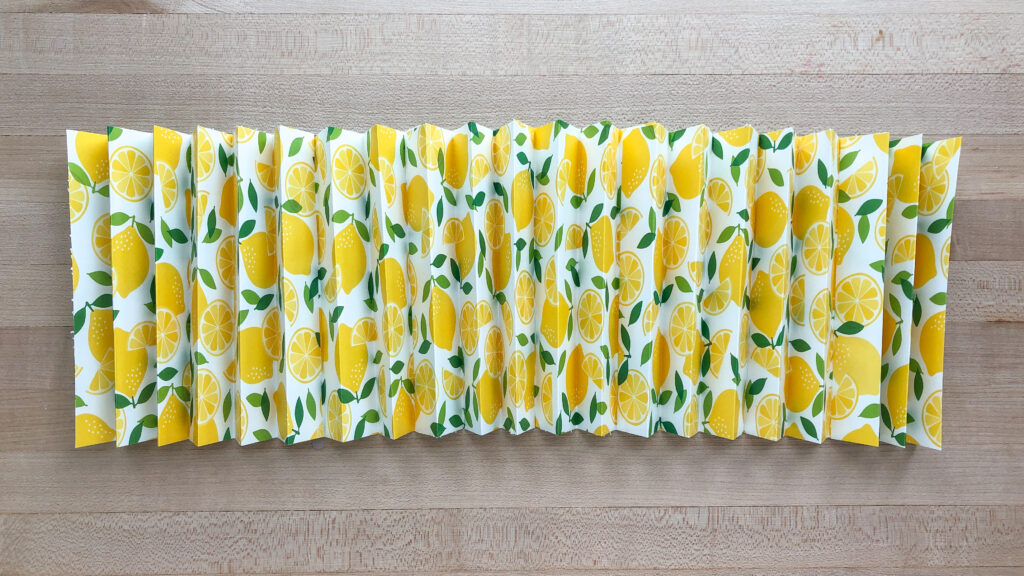 Here's where things start to get cool. Glue your ends together to form a circle.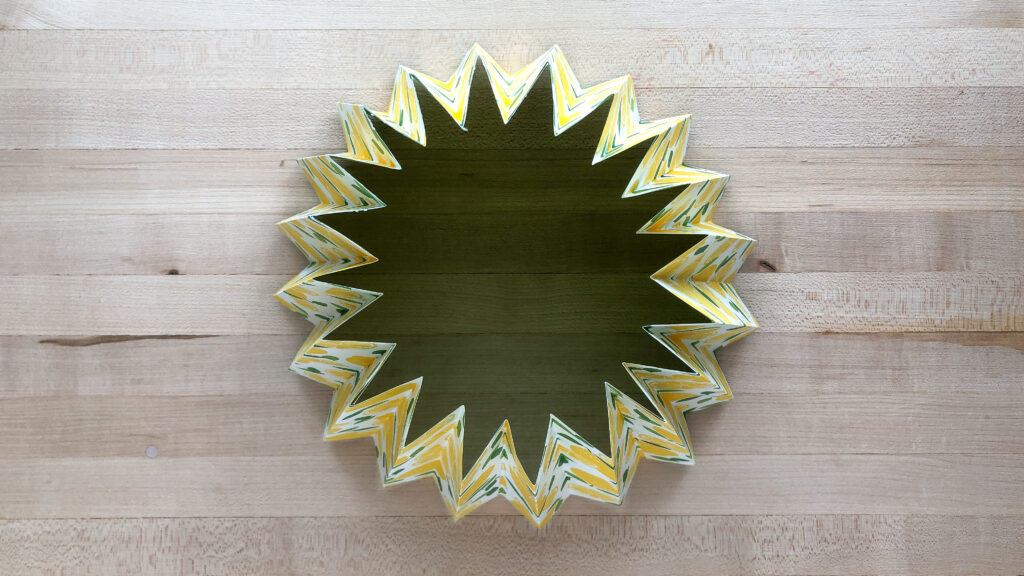 Next, gather the top edge together and gently push down, forming a circle.
To keep it together, I use hot glue. I put a piece of wax paper under the pinwheel and put as much hot glue as I can in the middle. You'll have to hold it together for a few minutes until it's dry.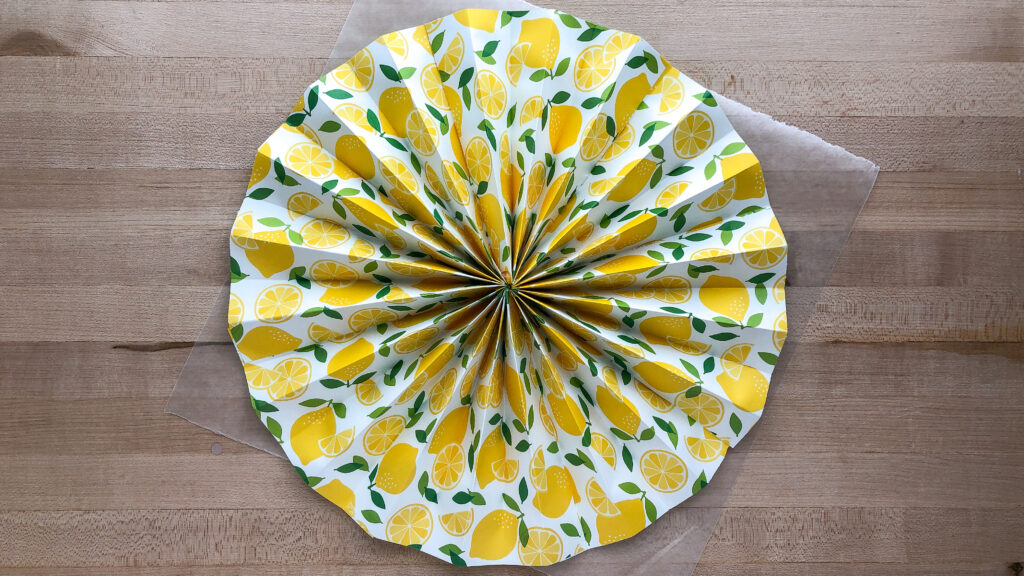 Finally, add something in the middle to cover up all the hot glue. This is where I usually use a paper punch, but today I used a piece of dried citrus. Other ideas – a heart, star, circle with an initial in the middle, faux flower or pom pom.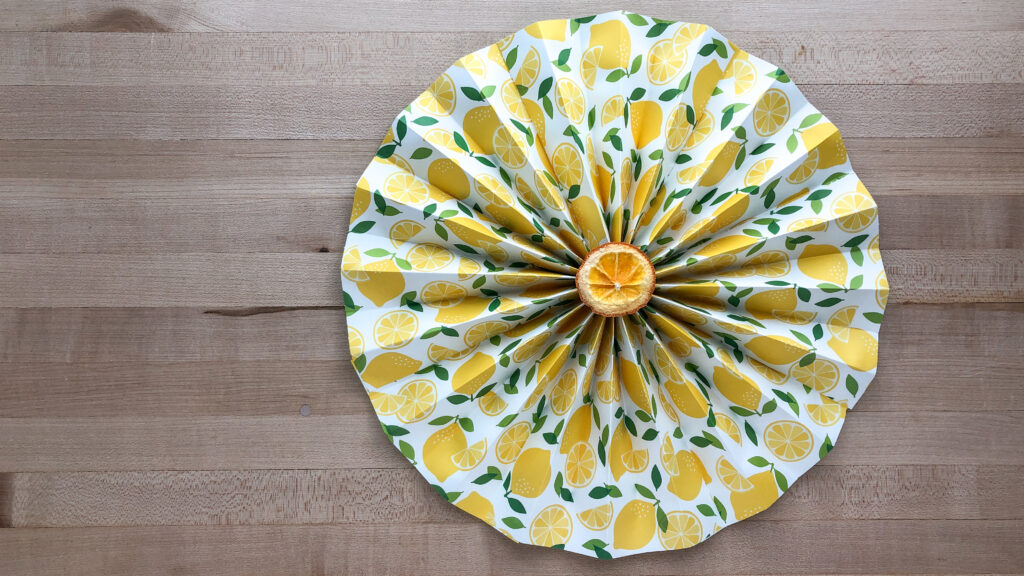 I've made pinwheels for our house, school, and all kinds of parties. I hope you find lots of uses, too!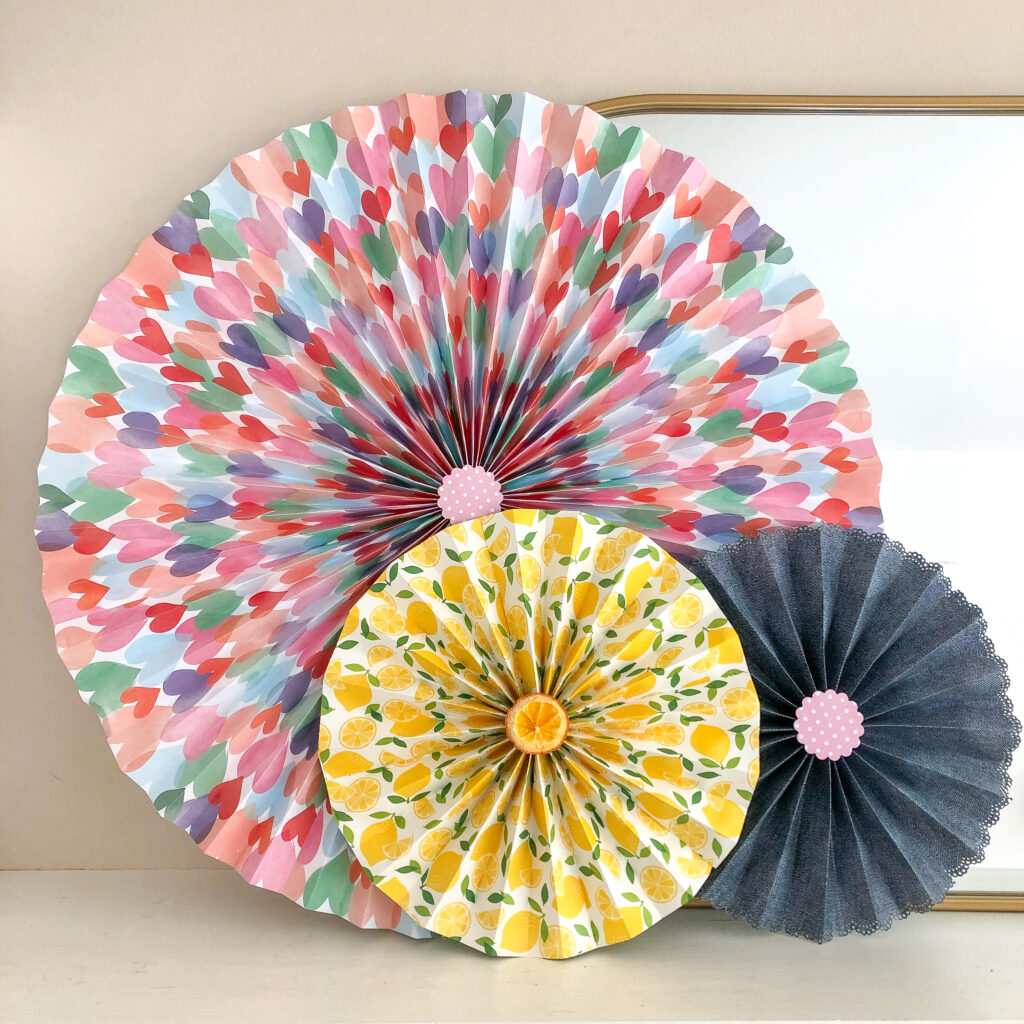 ---
---