A Family Guide to Sleeping Bear Dunes & Glen Arbor, MI
Like many Michiganders, I have been going up north my entire life. How you define "up north" is up for debate, but for me, it's anything past Clare. We had a family cottage in Lewiston. It was a tiny thing – one bedroom, one bathroom, but it was on a lake and that made it the best. We'd swim all day, run inside for lunch with Grandma, and if we were lucky, a trip into town for ice cream (Superman was my pick, always). Nights consisted of a fire, maybe a walk around the lake, or our Dad convincing us there was a black bear outside (there never was).
Our family sold that cabin almost ten years ago. Nowadays we spend our time up north in Traverse City or on the Leelanau Peninsula. My sister lives in the area and my mom has a seasonal place, so we've been lucky enough to get to know the area fairly well.
This guide doesn't cover everything – that is nearly impossible – but it will give you a good head start to exploring beautiful Glen Arbor and its glorious neighbor, Sleeping Bear Dunes National Lakeshore. Fellow parents, no worries. I've detailed the important stuff, like good kids meals, snacks, and clean bathrooms.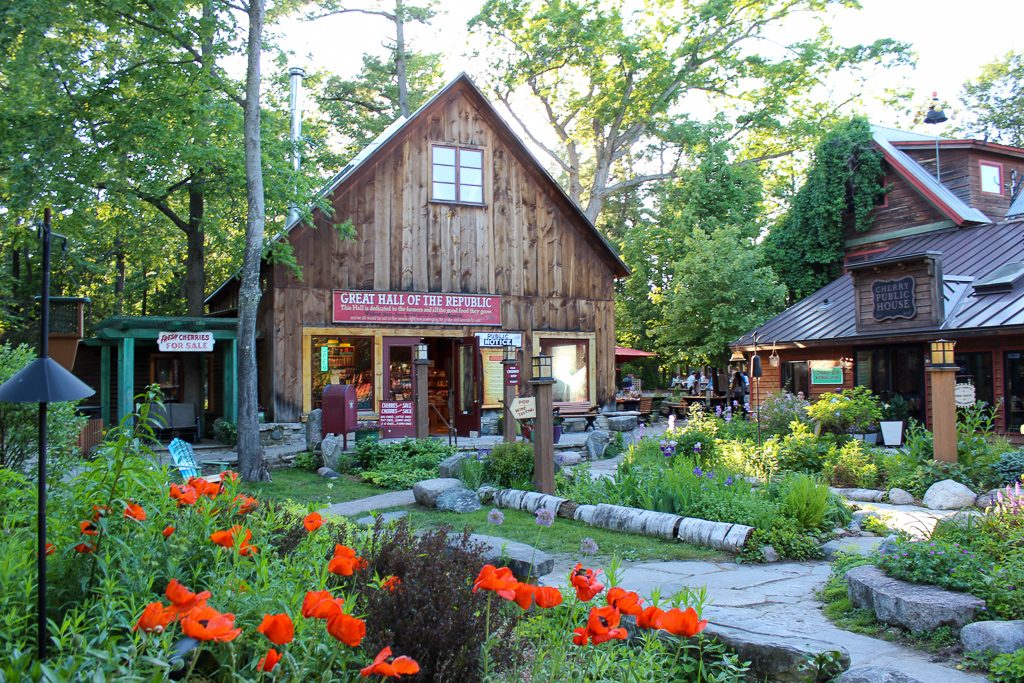 Whoa. That's about the best way to sum up Cherry Republic. Years ago it was a tiny (delicious) store and now it's an entire compound. Located just off the main drag in Glen Arbor, the grounds of Cherry Republic house a restaurant, store, winery, gardens, lawn games, and more. It's the perfect stop for family fun.
We ate at the Cherry Public House several times. My favorite was The Public House Salad, but here's the important part – the kids meals are delicious, reasonably priced ($6) and come with a fountain drink, which your kids are sure to ask for anyway. (What kid can pass on cherry pop?) Seriously, this saved the day for us many times. View the menu here.
After lunch or dinner, we'd walk around outside to shop, play lawn games, or do a little sampling. I was thrilled to learn that kids can sample cherry sodas inside The Winery. Our kids were definitely up to the task and took their job seriously. It worked, too. We left with several bottles of pop to take home.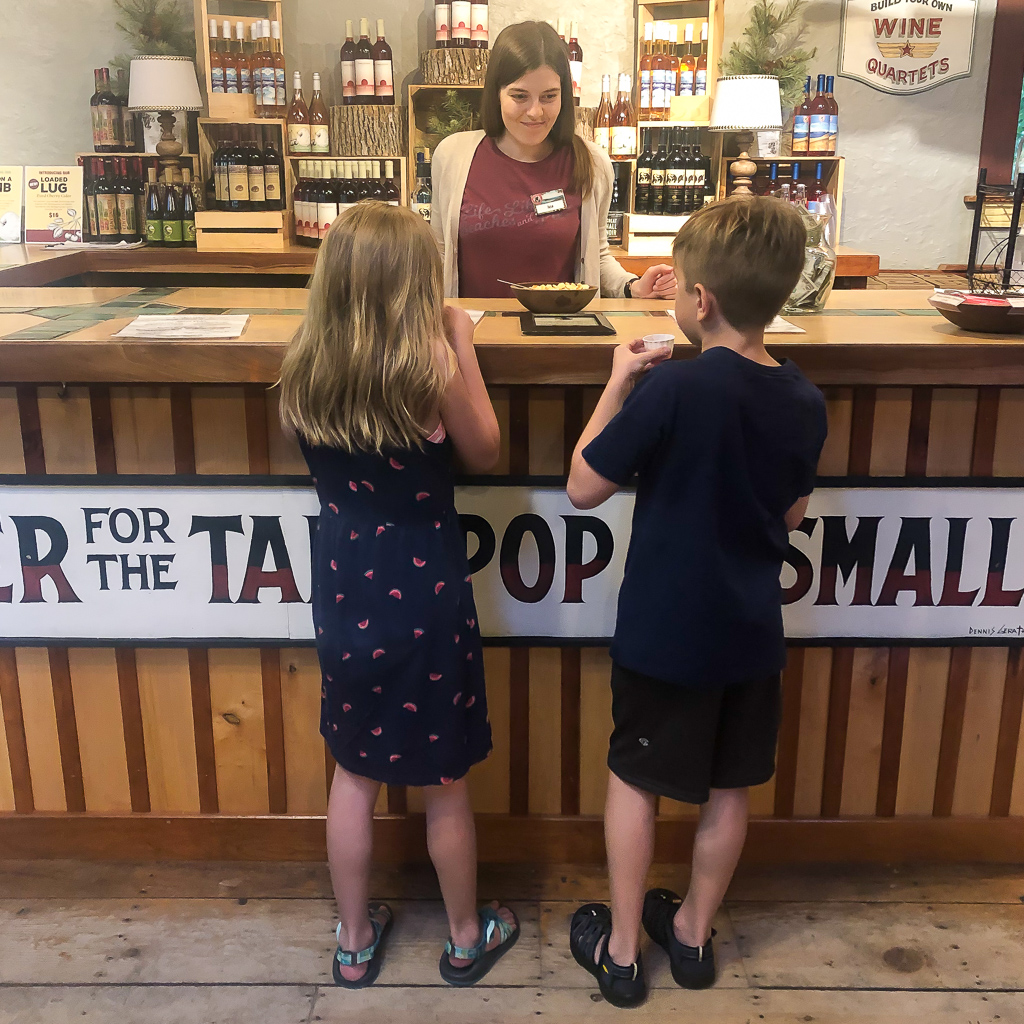 Another fun way to pass the time and let out a few wiggles is a good ole fashioned lawn game. My husband and son played forever, somehow successfully stacking blocks over and over and over. They even drew a bit of a crowd (and a round of applause when the tower finally fell).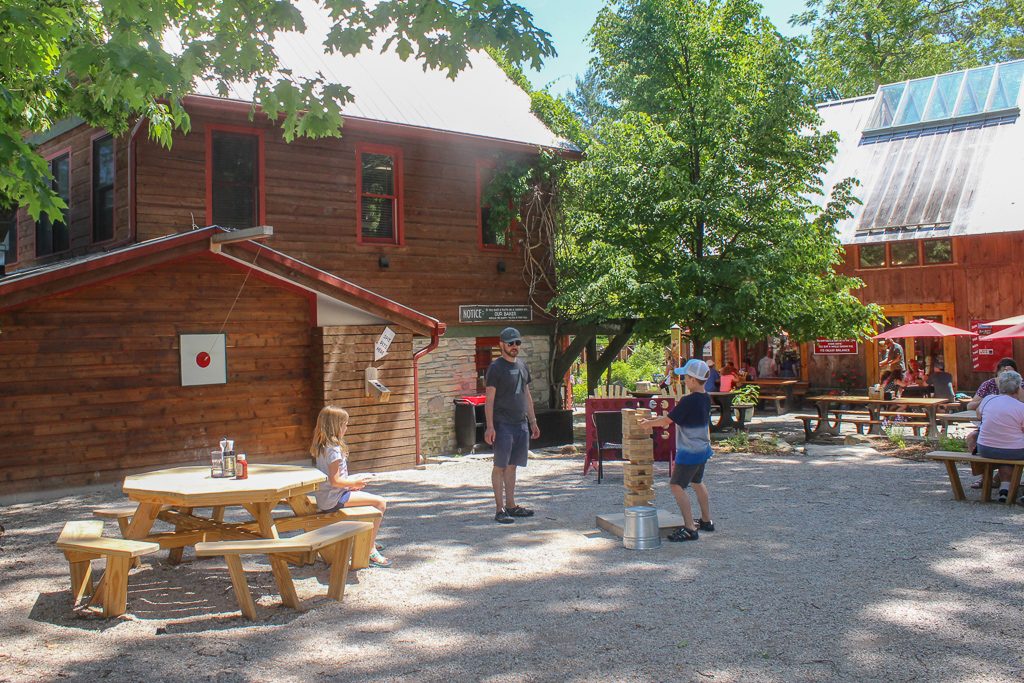 Finally, though there's so much more to say about Cherry Republic, I'll end with a classic summer Michigan game – pit spitting. Yes, pit spitting. It's pretty much what it sounds like – eat a fresh cherry (or 100), and see who can spit the pit the farthest. (Tip – take a deep breath, hold it, relax, and SPIT.)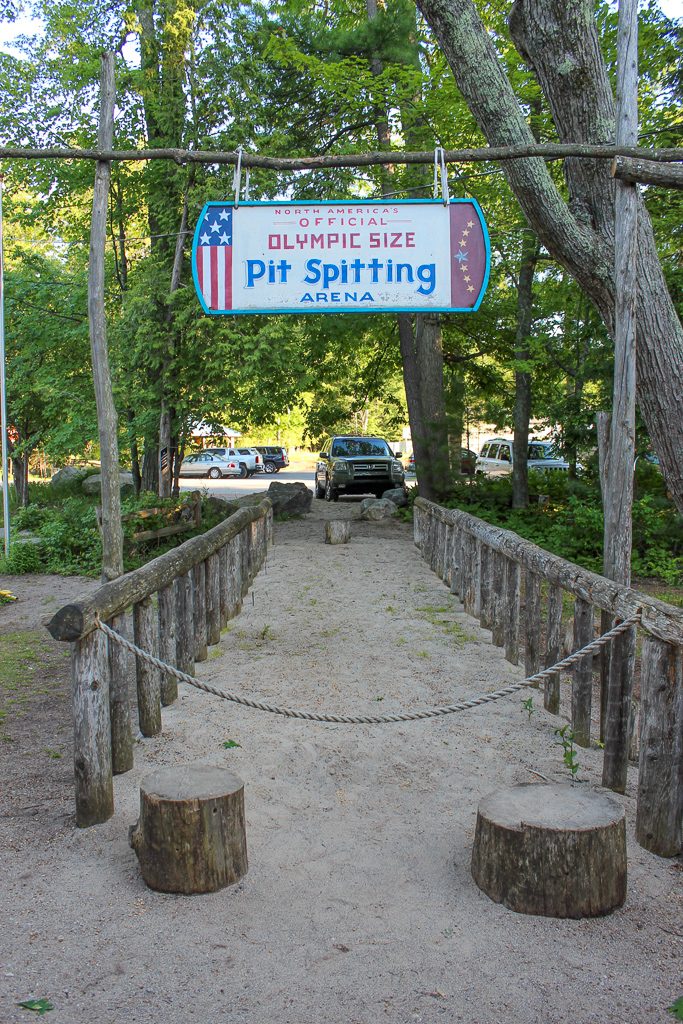 I could go on and on about Cherry Republic, and I might when we visit again in a couple of weeks. But for now, trust me, you should go. It's a great stop for families.
No picture for this super market (haha), but make sure you still stop in. On our last visit I was surprised by the number of local food items they have in stock. We used to drive all over for these family favorites and now they're conveniently located in one spot. For a true taste of local flavor, try a pie from Traverse City Pie Company, pastries from 9 Bean Rows, and ice cream from Moomers.
In addition to specialty foods, Anderson's has a deli with hot and cold foods, beer, wine and all the grocery products you need to stock your fridge or cooler.
This is a great place to reset during a long day. You can grab healthy, inexpensive snacks, use the restroom, refill your water bottles, or buy any essentials you may have forgotten (sunscreen, diapers, Band-Aids, beer).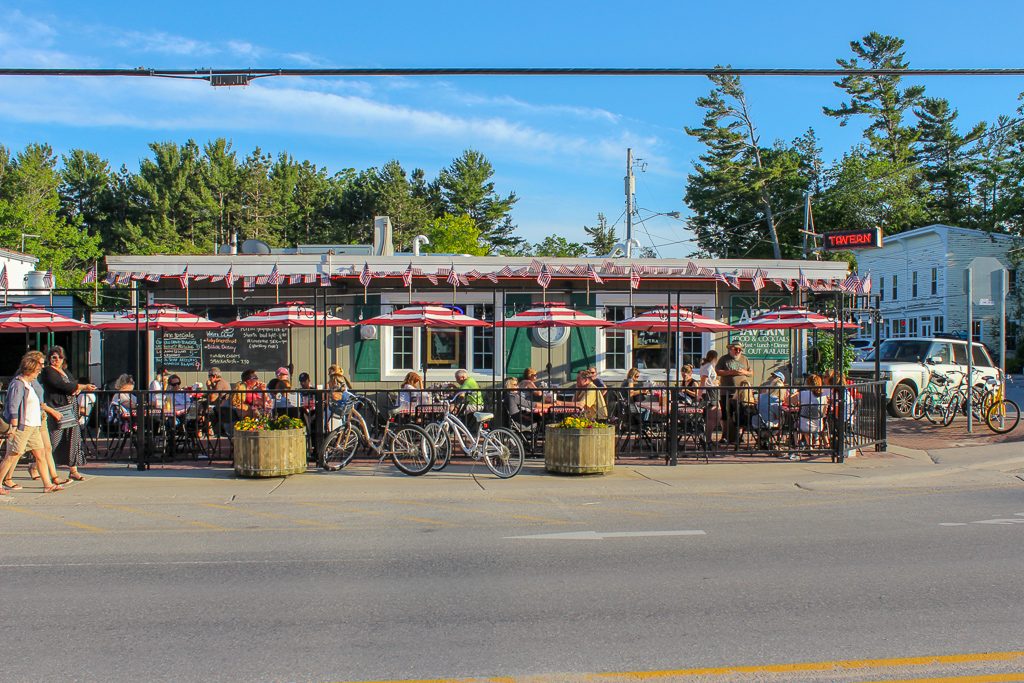 Art's has been around since 1934. It's a mainstay for locals and visitors alike. Burgers and tots are their jam. Check out their menu here.
Note – Art's is cash only. Come prepared.
M-22 the main thoroughfare of the Leelanau Peninsula, hugging the shoreline of Lake Michigan. Celebrate the area and easy, outdoor lifestyle with your own M22 gear. Bonus – 1% of all sales go to Leelanau Conservancy, protecting the local area land and water.
Sleeping Bear Dunes is part of our National Park system and encompasses a large part of the local area including land, lakeshore, and some islands. There are tons of things to do – I'll talk about the classics and our favorites.
One note that's true for all of Sleeping Bear Dunes – you'll need a national park pass to enter. Buy one online before you go or at a nearby ranger station. More information here.
If you have a fourth grader, don't forget about the Every Kid in a Park Program. Your fourth grader can get the entire family into the park for free! More information here.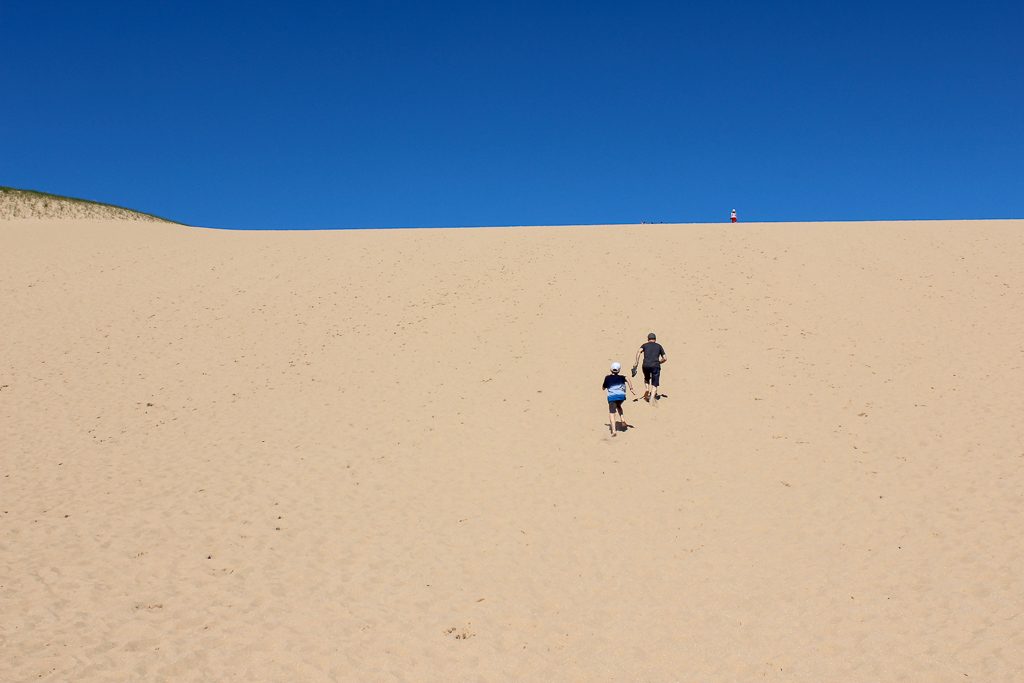 This is probably the most traditional stop for Michigan families – the famous Dune Climb. Park at the base of a huge sand dune and let your kids run up and down to their hearts content. At the top you'll be rewarded with views of Glen Lake. At the bottom you'll find picnic tables, a small shop, and restrooms.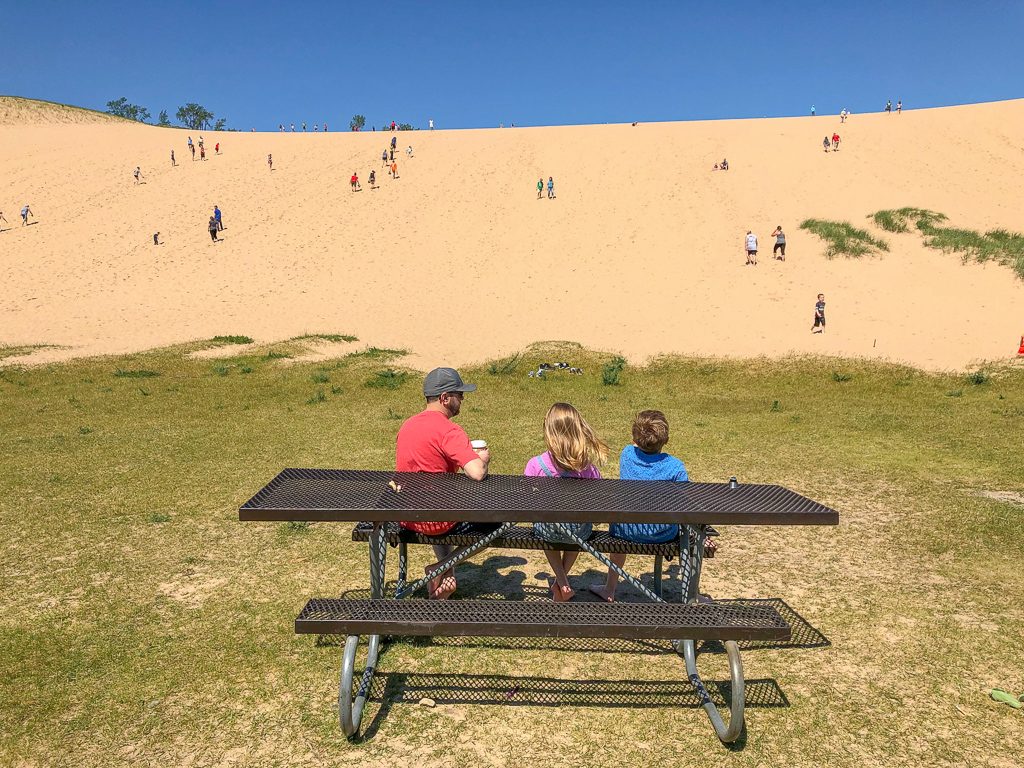 Pick up lunch in Glen Arbor and head to Glen Haven for a picnic, beach time, and maybe even a sunset. Make sure you walk through the village of Glen Haven itself. It's a historic logging community and full of interesting buildings and even a general store.
Restrooms are available at this beach, just past the parking lot.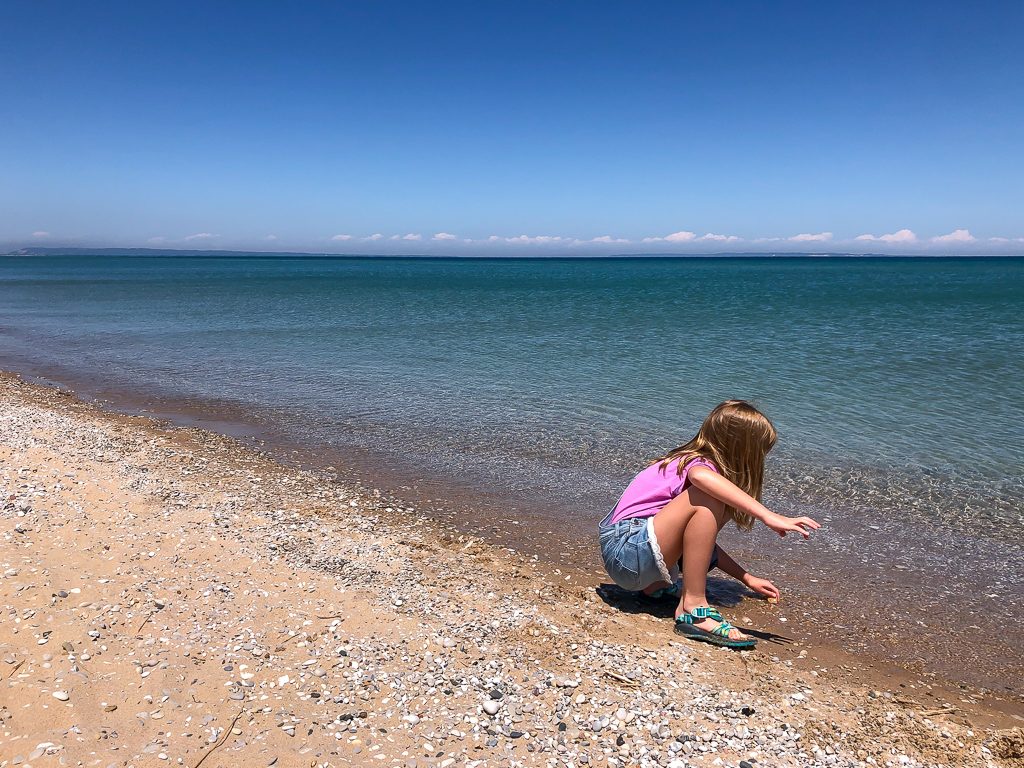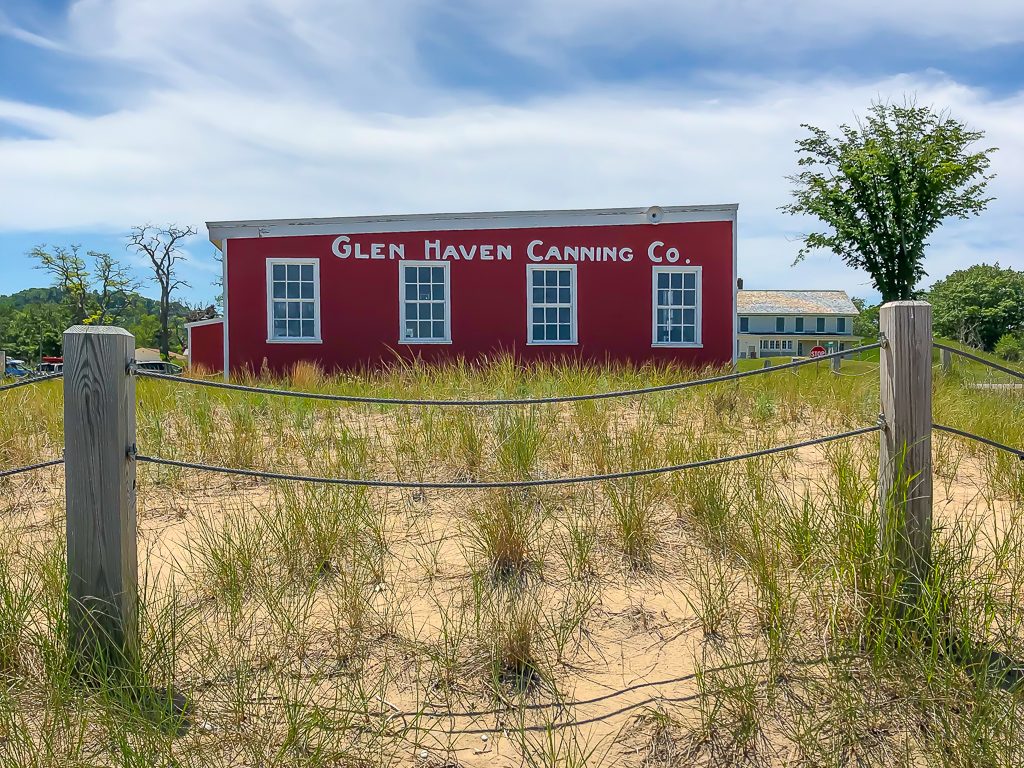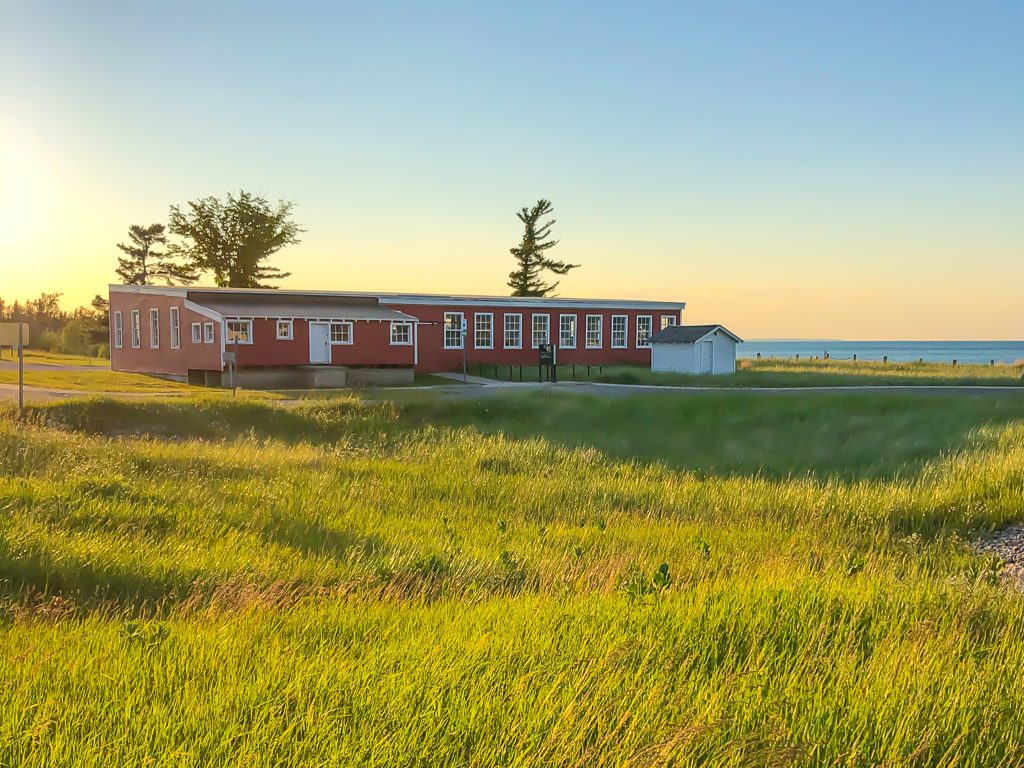 Sleeping Bear Dunes has a wonderful Junior Ranger program. In fact, most national parks do. It's completely free and can easily be completed in a few hours. Junior Rangers are charged with the mission to "Explore, Learn, and Protect" our national parks. Read my post about it here or visit the National Park Service website here.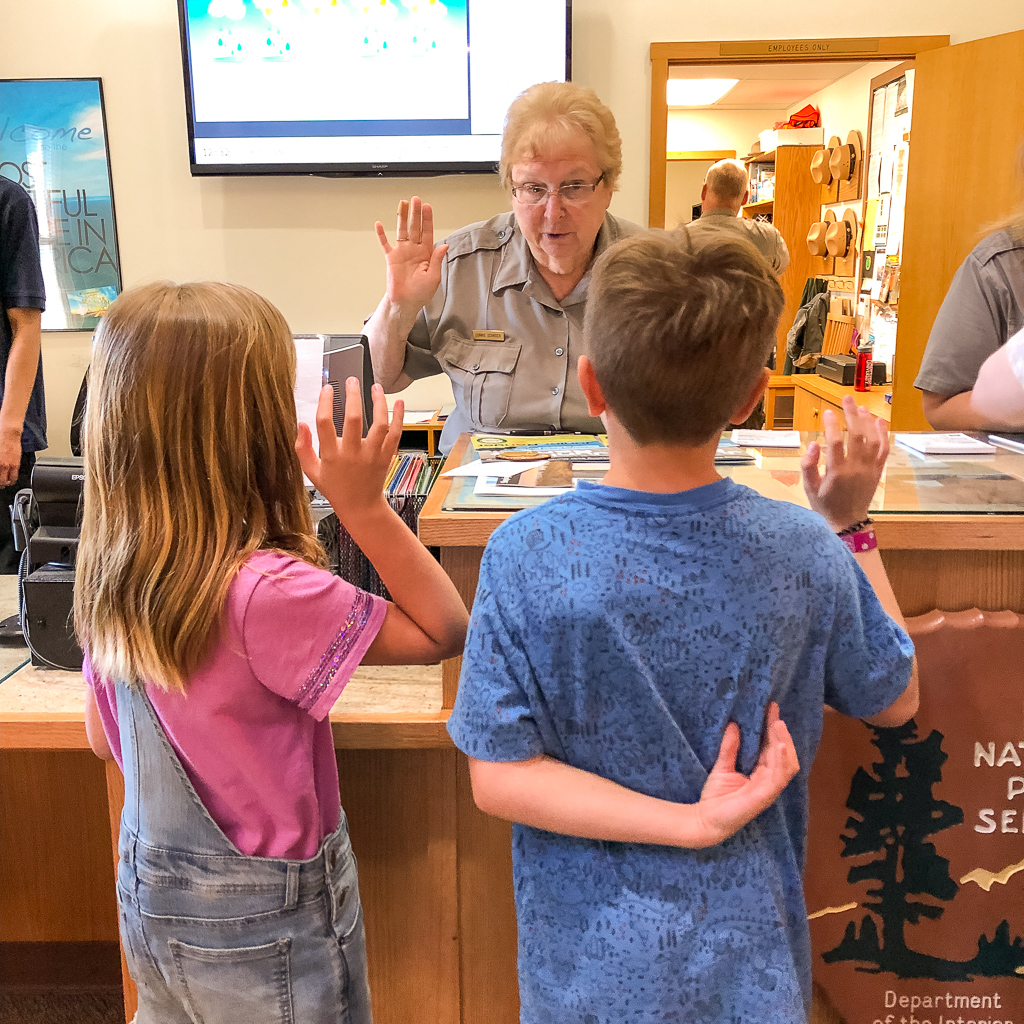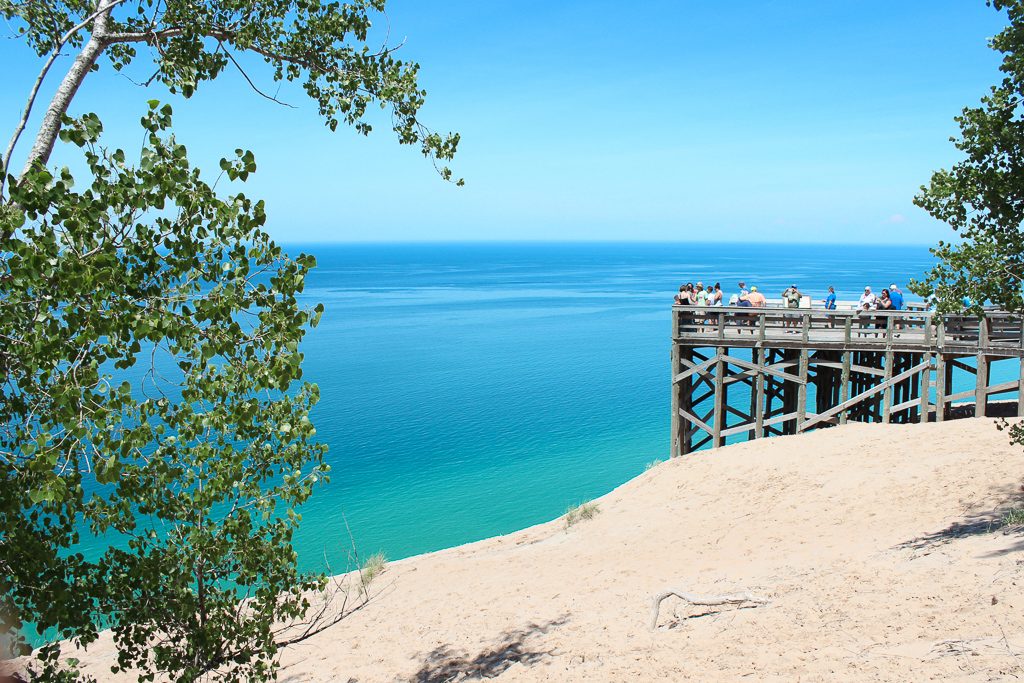 This 7.4 mile drive is just south of the Dune Climb. It winds through a Beech-Maple forest and has several stops to learn about local history or enjoy the scenery. The most popular stop – Lake Michigan Overlook – has an observation deck with stunning views of the dunes and Lake Michigan. We like to run and jump off the dunes just to the side of it. And by we, I mean my kids. I just take the pictures around here.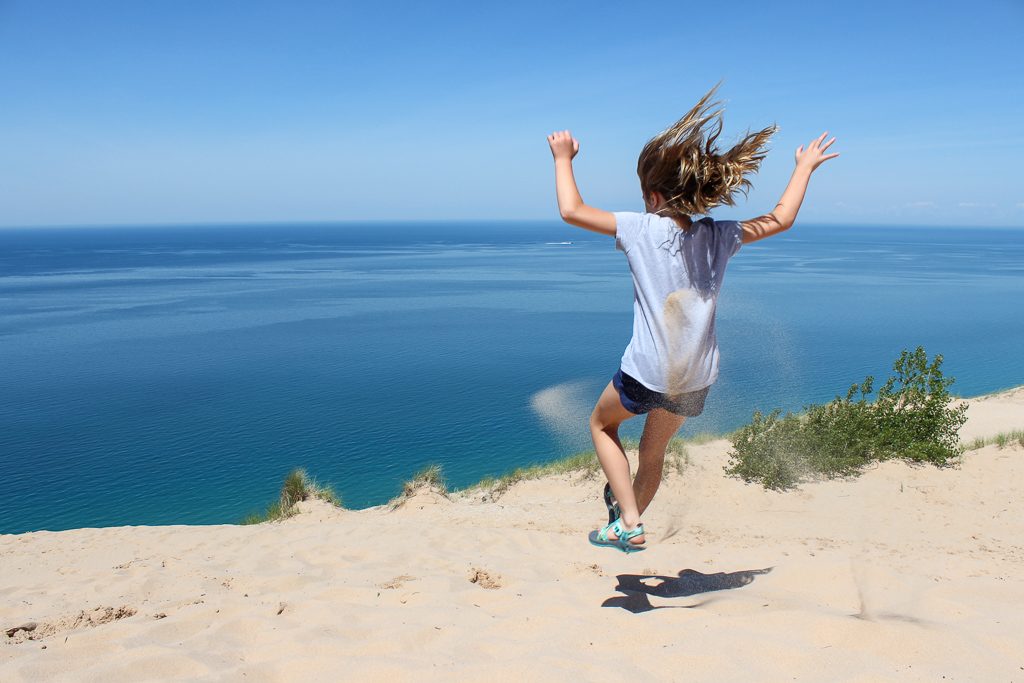 I hope this helps you get out there and enjoy. If you go on an adventure, tag me in your pictures! I'd love to see what you're up to.
xo, Megan
---
---