Summer at Crystal Mountain
We just came home from a long weekend at Crystal Mountain, and I can't wait to tell you all about it. This is our third year visiting and I think it was our best ever. We meet friends every summer and it's so lovely to spend time together, especially in a place as beautiful as Crystal Mountain. It was made for family fun.
Let's start with a room tour. Like last year, we booked a one bedroom condo at the Inn at the Mountain. We've stayed in other rooms, but this one is our favorite. We love the full kitchen, the private balcony, and bunkette. The location is also very convenient – we were right above the market and across from the ice cream shop and pool. Our kids are getting older (12 and 14) and it's so nice to feel comfortable letting them go down to the market or to grab ice cream by themselves.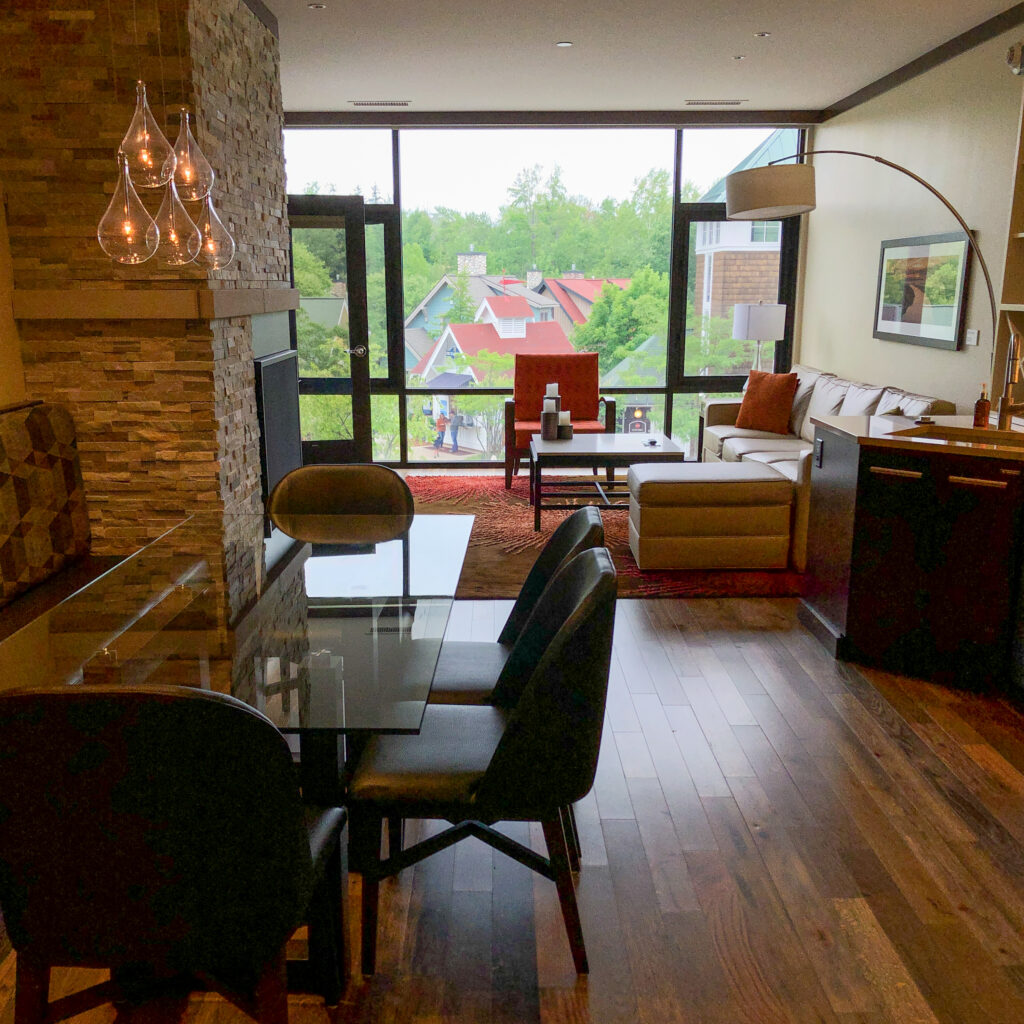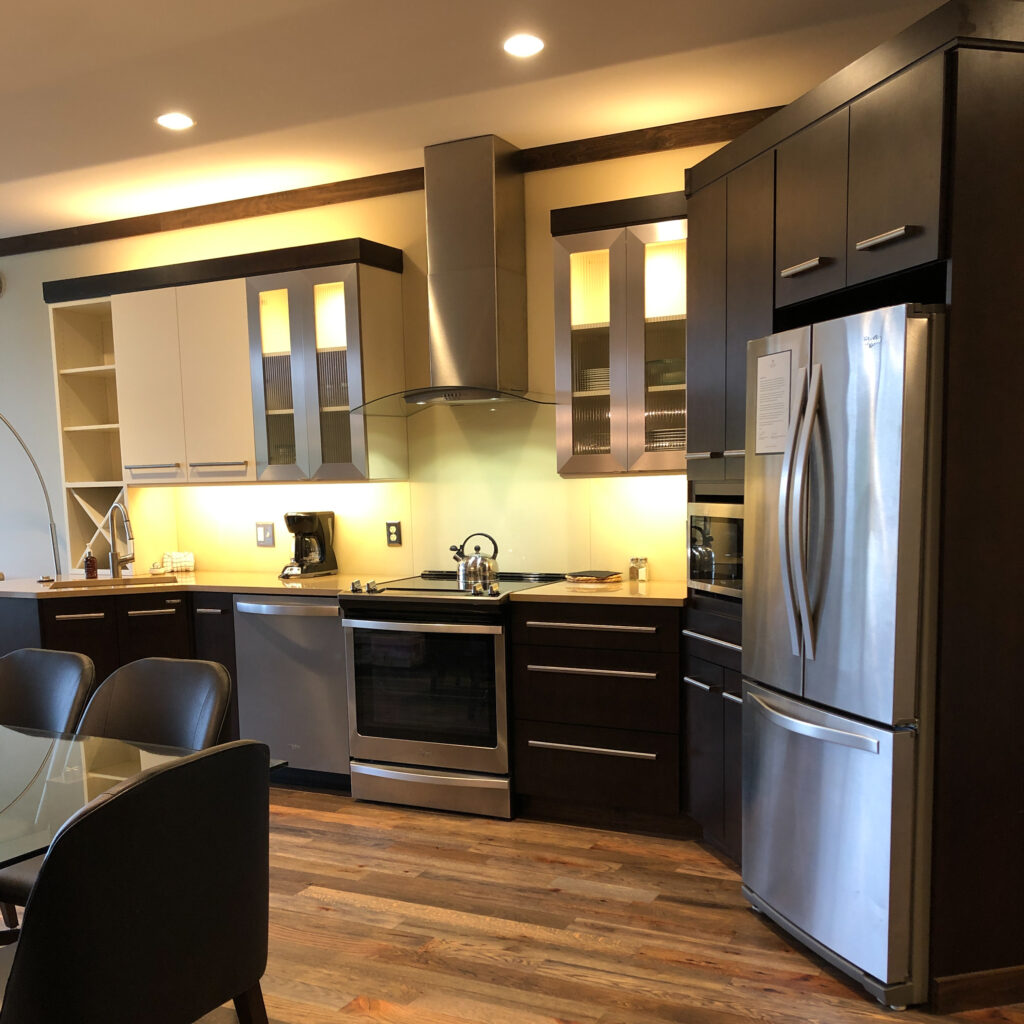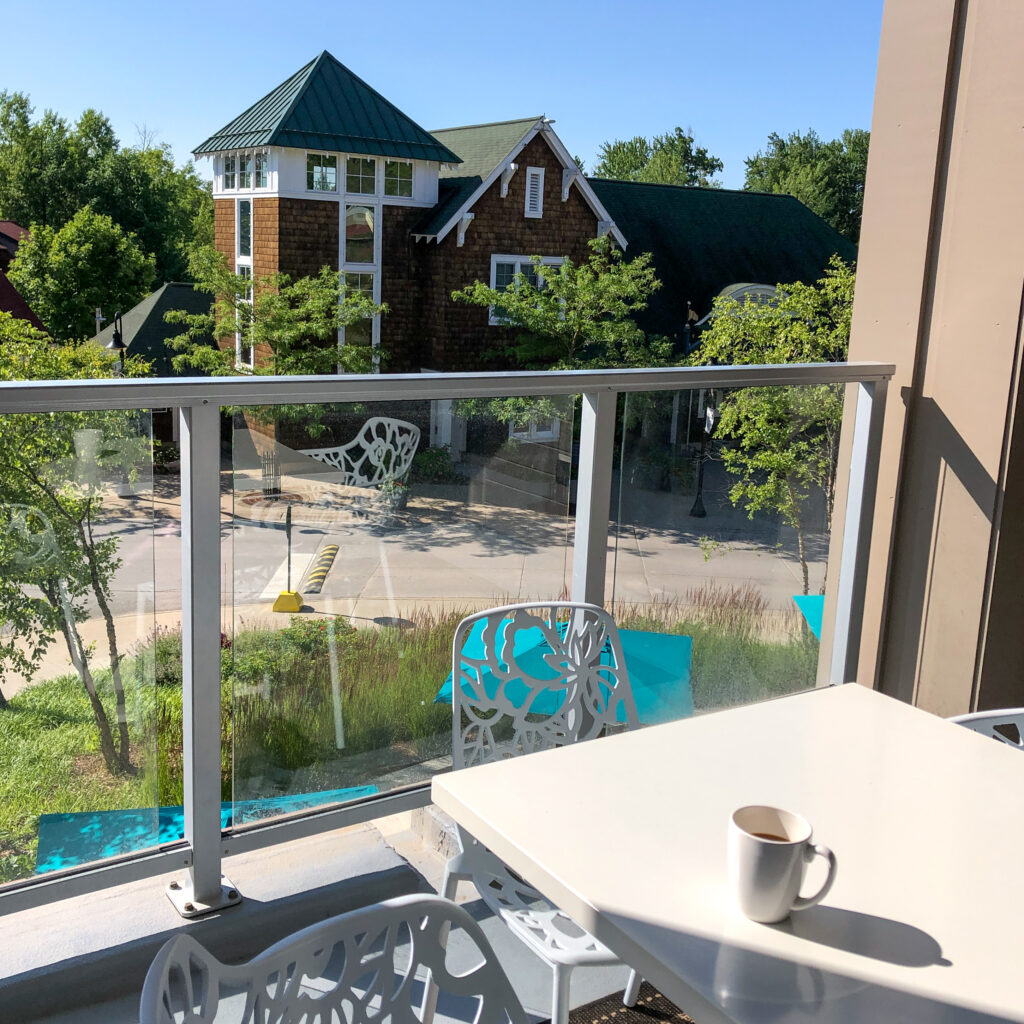 There are plenty of other lounge areas tucked around the property, too. There's one behind the Inn with hanging chairs that I like a lot. I sat there a few times to watch the kids play or sip on a sangria from the market. I love having extra space for everyone to relax and spread out. The kids came down here often to make bracelets and hang out.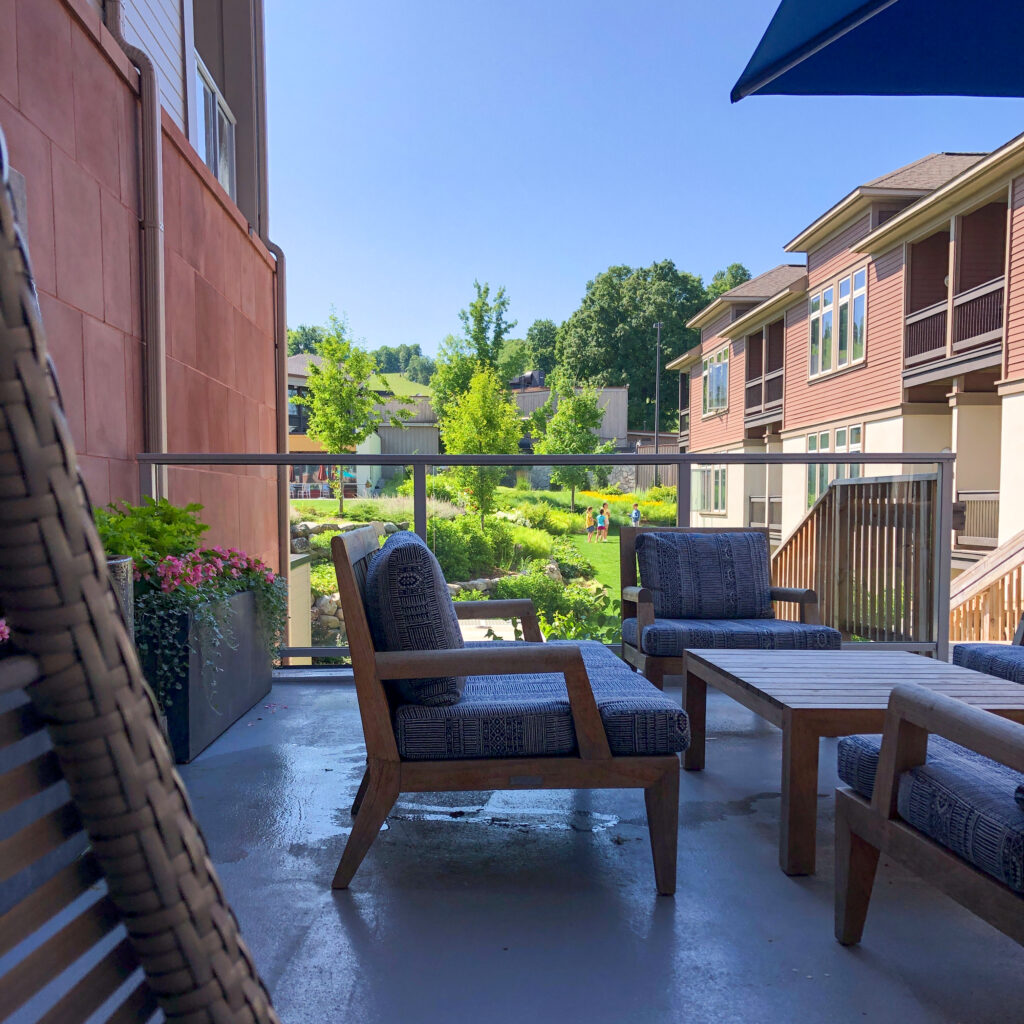 Pools are a big deal for us – it's the #1 thing we look for when booking a hotel or vacation. The outdoor pool area, The Park at Water's Edge, is so much fun. We spent many, many hours out there. The kids played on the water playground and I lounged, thoroughly enjoying their playlist. (I need to email them and ask about it – it was a great mix of new and old music. I heard Billie Jean and Adore You in the same sitting.) I should also add the water is super warm – warm enough that even I got in without that "weird gasp thing you do, mom."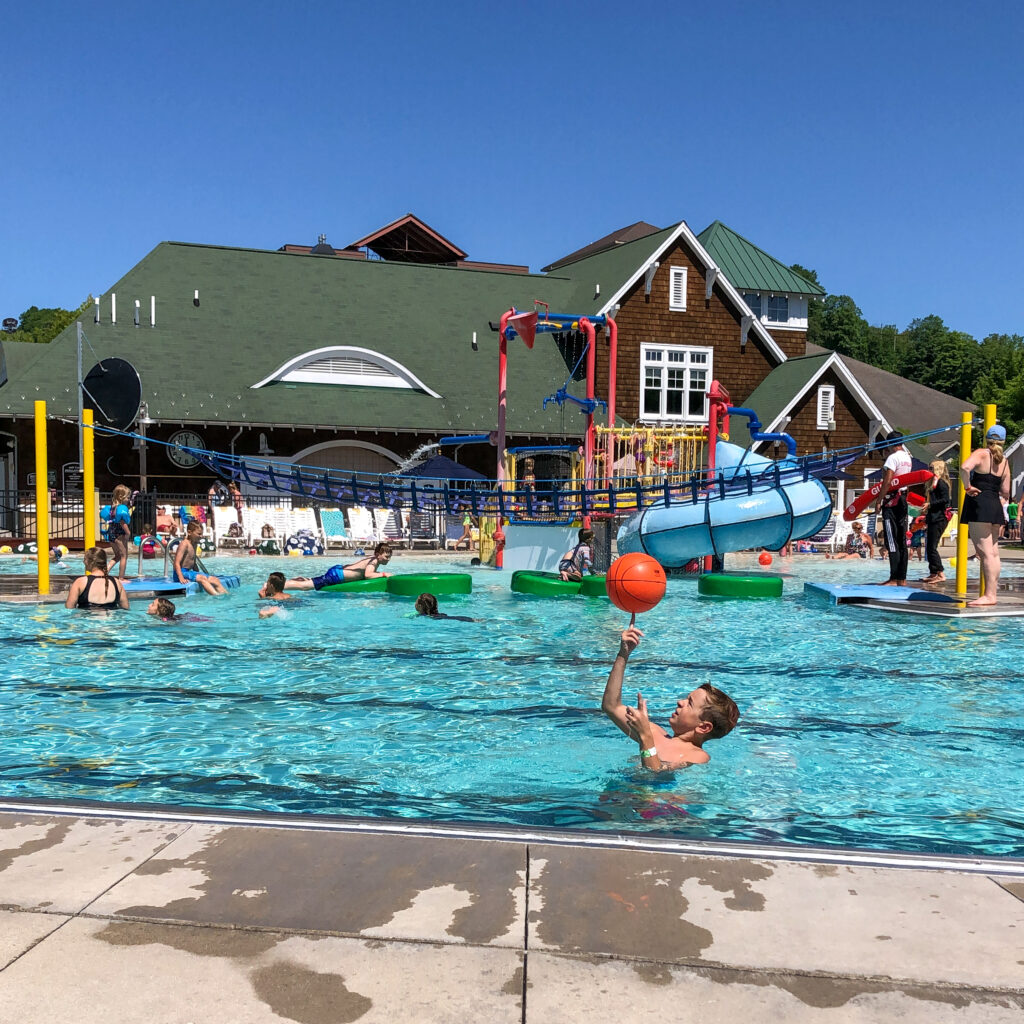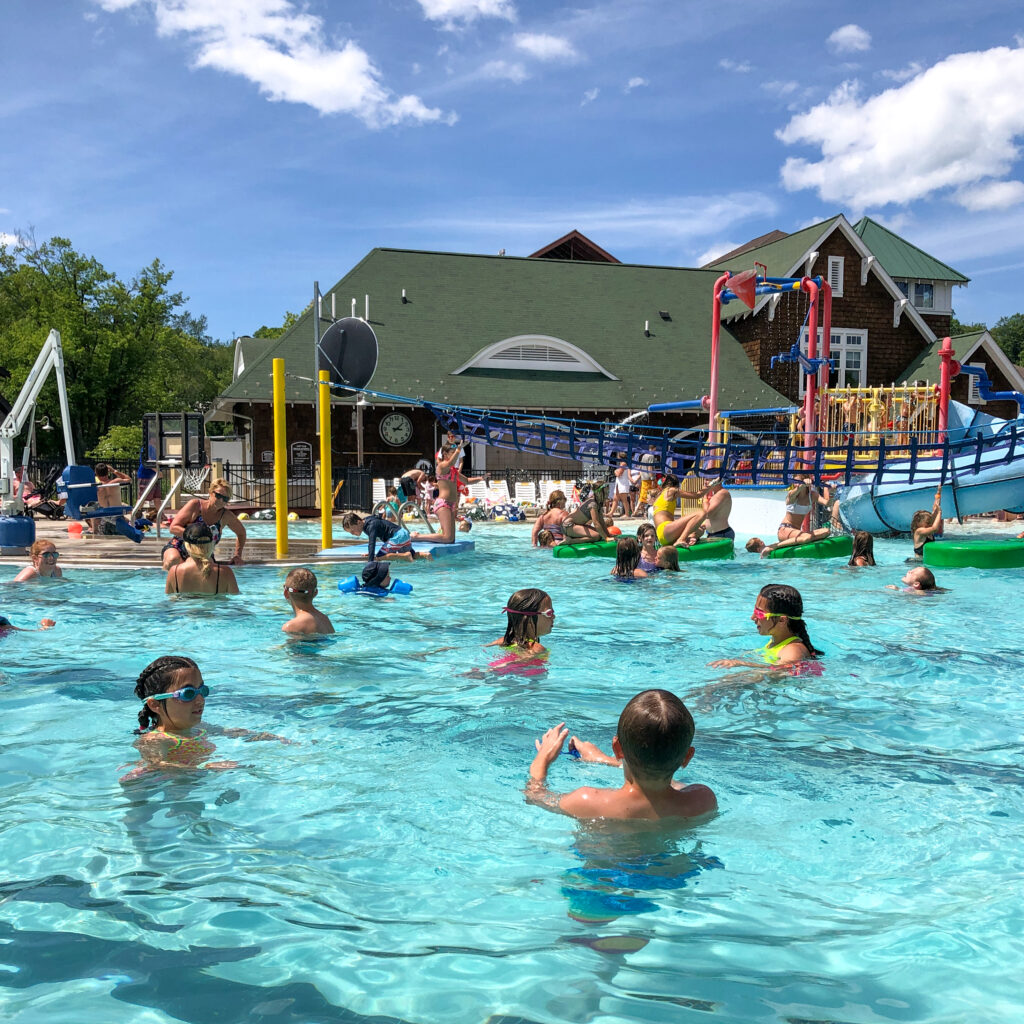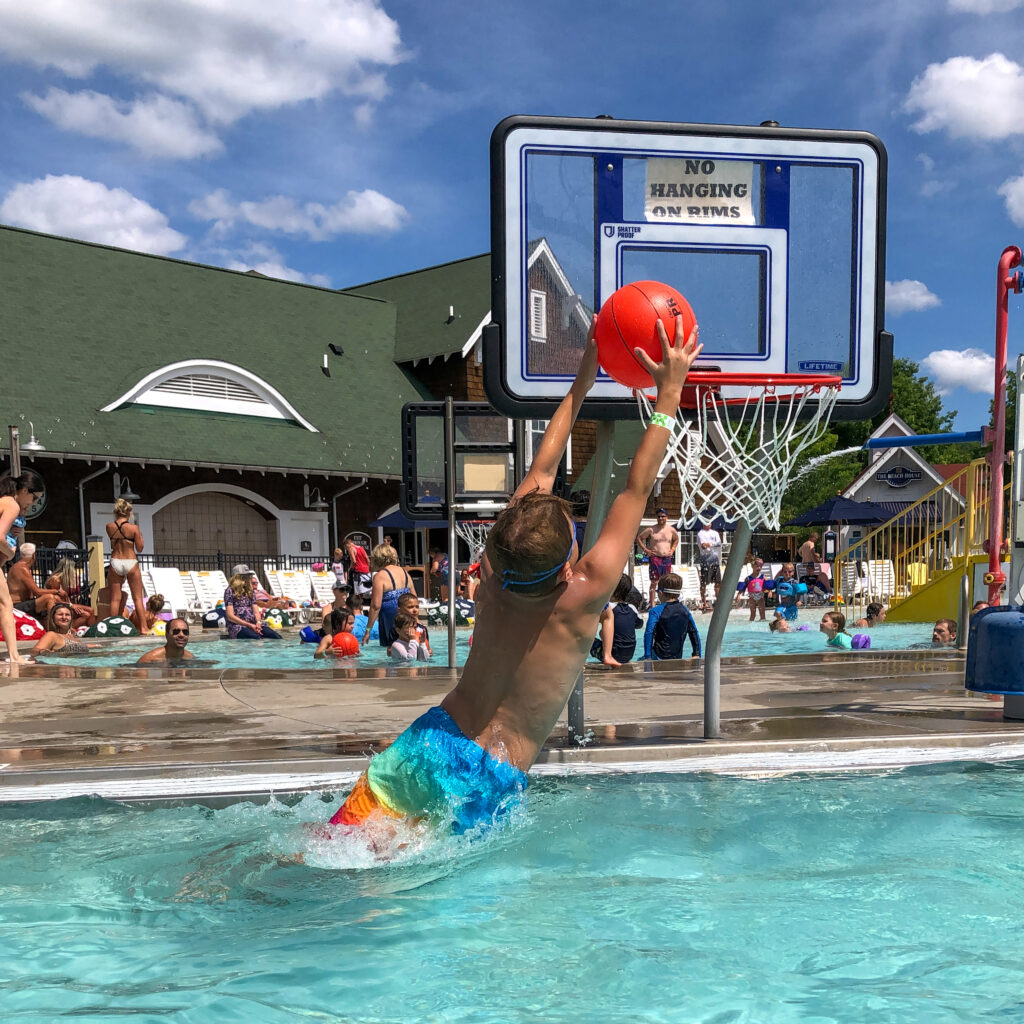 The Beach House is also available from the pool deck, making it easy to order a quick lunch, ice cream or drink. (Yes, they have drink drinks, too.) This was really handy for lunch – burgers were a kid favorite for sure.
Just above the pool is the Edge Adventure Course & Zipline. Tickets are $15 each and allow each kid to complete the course twice. Our kids loved it and it was so fun to see them zipping above our head. Casual, right? NBD.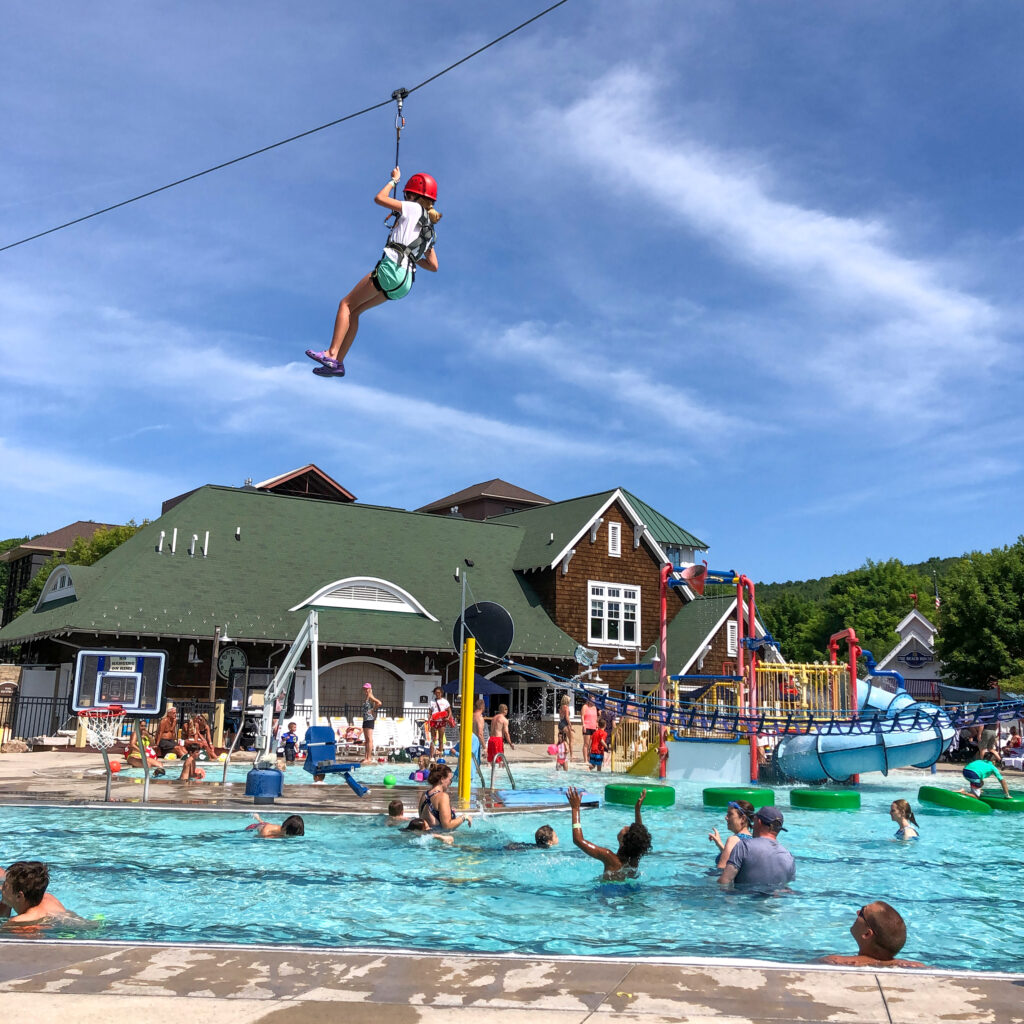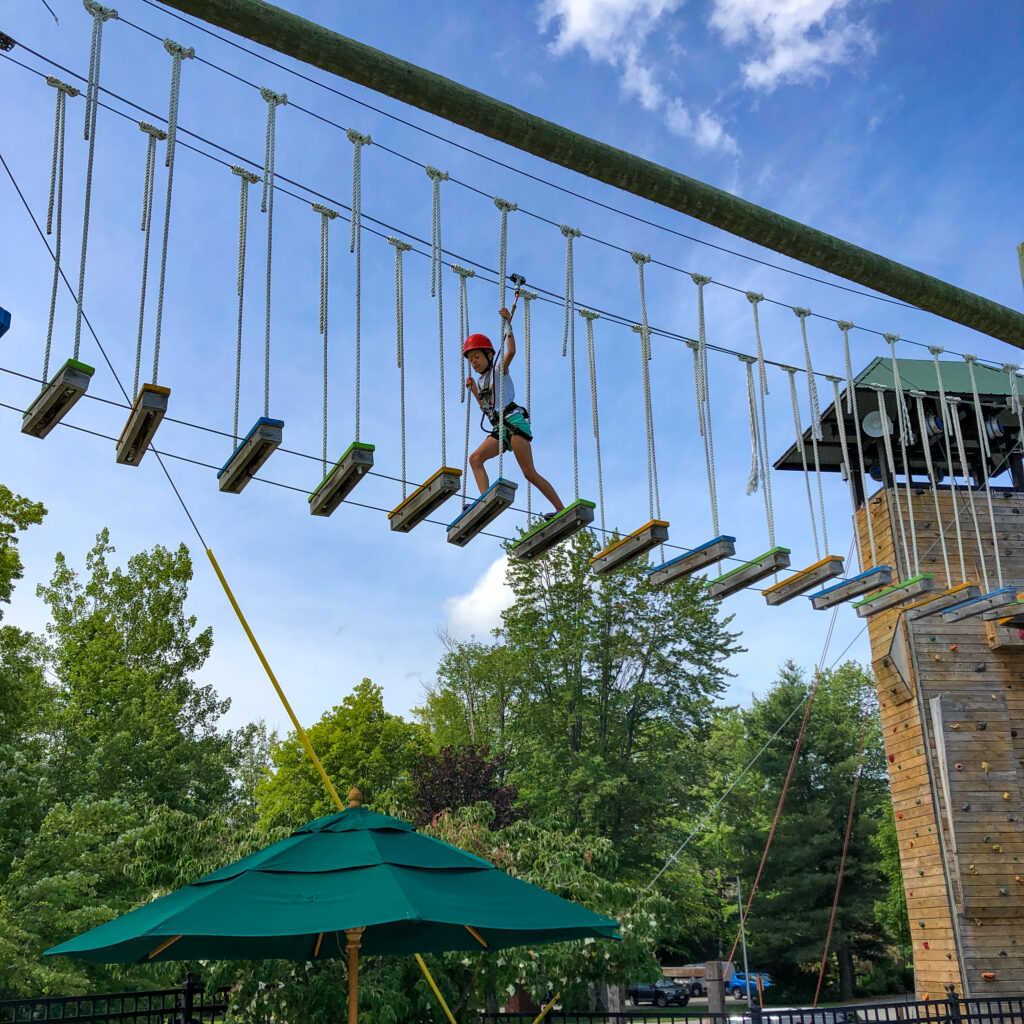 Family crafts are available during the summer months for $10 per kid per project. Our kids made puppets. This was another great opportunity to sit back and let the kids do their thing. I am all about that this year.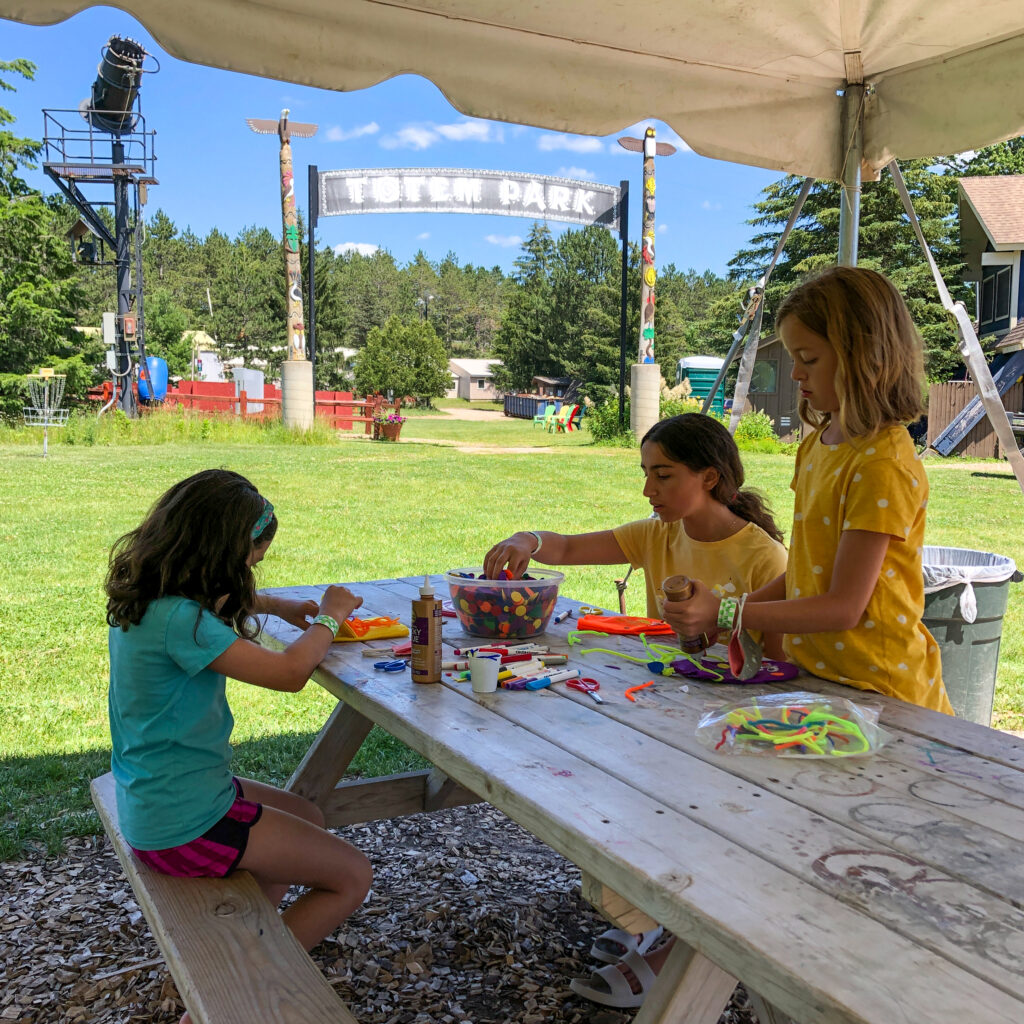 The Alpine Slide is a lot of fun, too. A hour's worth of rides is $20 per person and includes a chair lift ride up.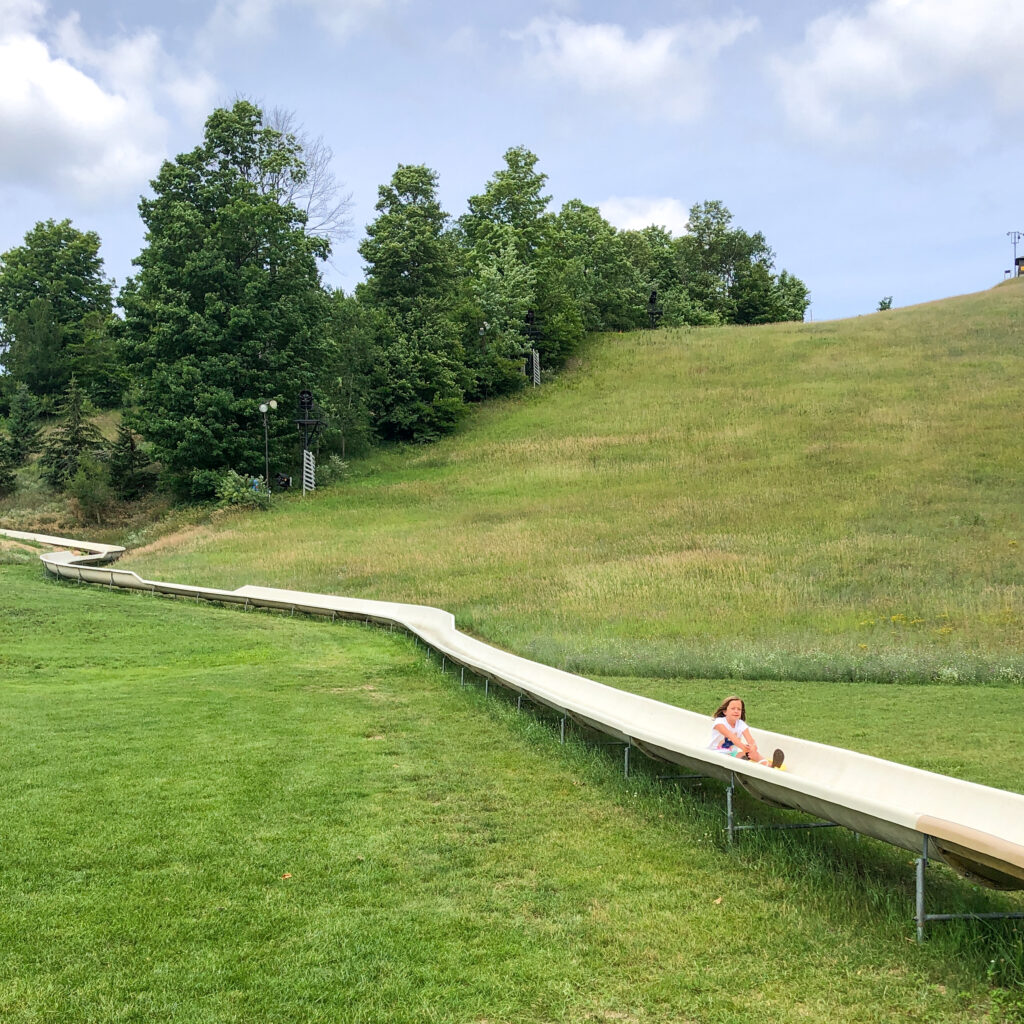 Our kids will never miss the chance to pet Fisher, Crystal Mountain's K-9 ambassador. He is so soft and such a good boy.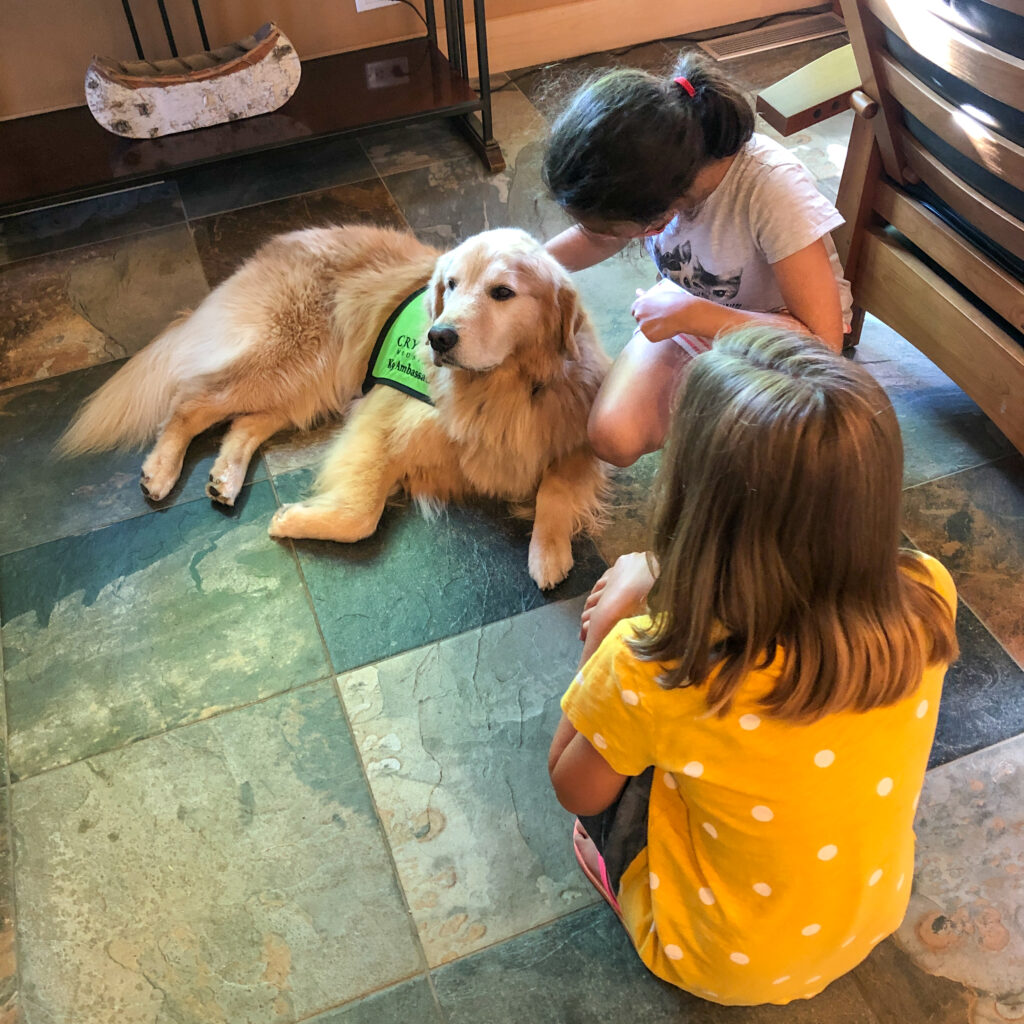 In addition to all the fun things to do at Crystal Mountain, northern Michigan is beautiful and full of family-friendly adventures. We always head out to the Dune Climb at Sleeping Bear Dunes and later to Frankfort to watch the sunset.
If you have an entire day to explore, I recommend going to Glen Arbor. It's near the Dune Climb and has plenty of beautiful beaches, shopping and restaurants. I wrote a full blog post about it here.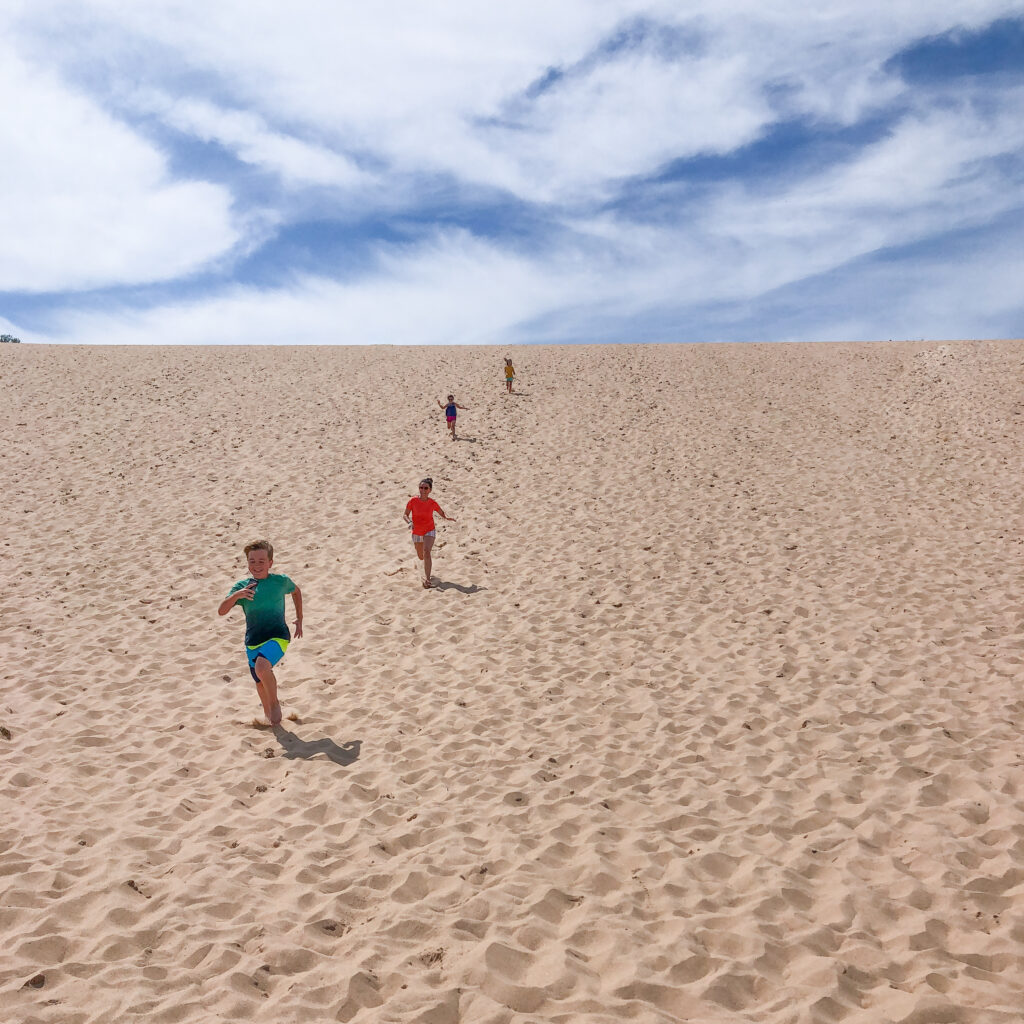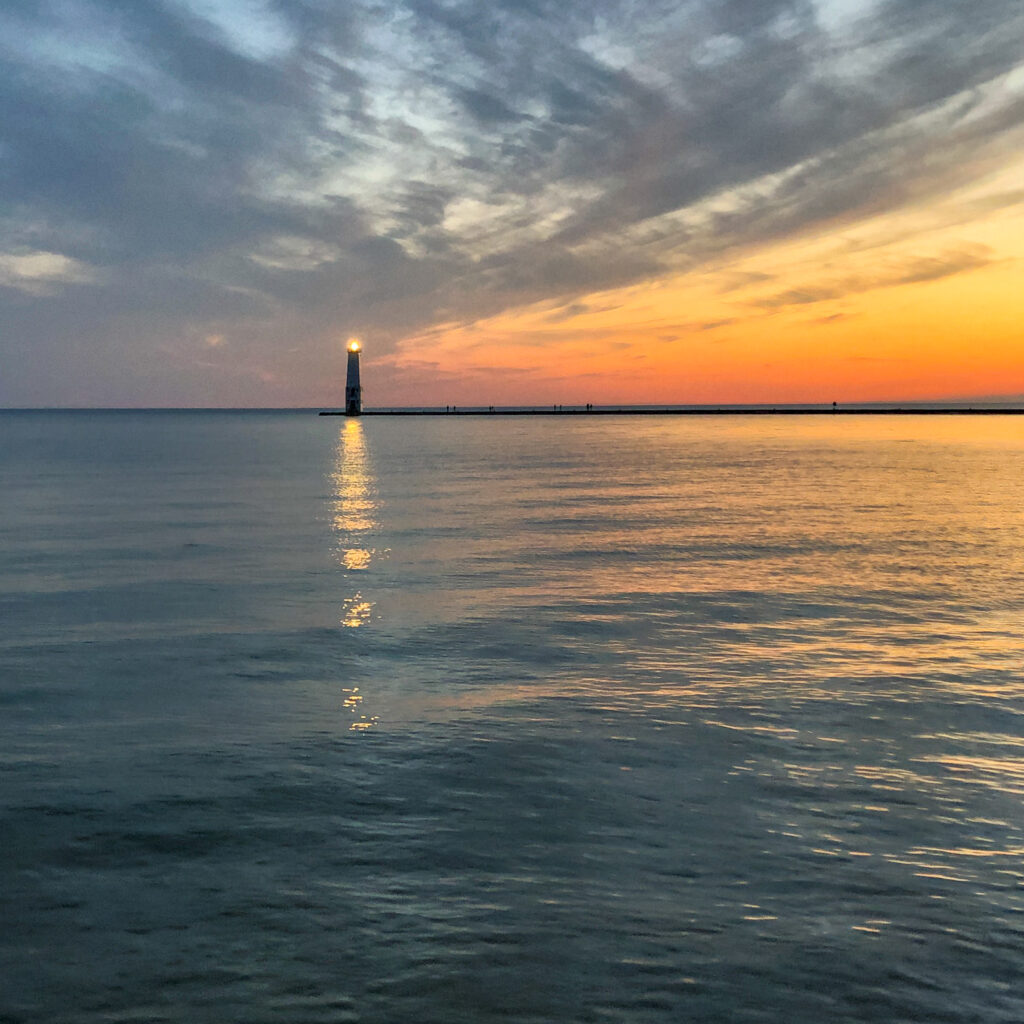 Have you ever had your best summer day ever and you just knew it? You just knew it while sitting there? My best summer day this year happened at Crystal Mountain. I was in a lounge chair, watching our kids play, talking to a friend, drinking a fountain Coke and listening to great music. I was 100% perfectly content. I hope you make a trip out to Crystal Mountain and find your best summer day ever, too.
xo, Megan
P.S. – Follow us on Instagram for more pictures and videos from our visit. We are @wildandpreciousfamily. See you there!
---
---