Guide: Top 10 Classic Gifts for Kids
We have four kids and our oldest is 19. What does that mean? We've given (and received) A LOT of gifts for kids over the years. Here's a short list of the toys we give over and over again.
I should note this list also follows a few ground rules for me. The toys are well made, fun, and hand-me-down quality. I refuse to give any family more junk. I try to buy locally, but when that's not possible, Target or Amazon do the trick.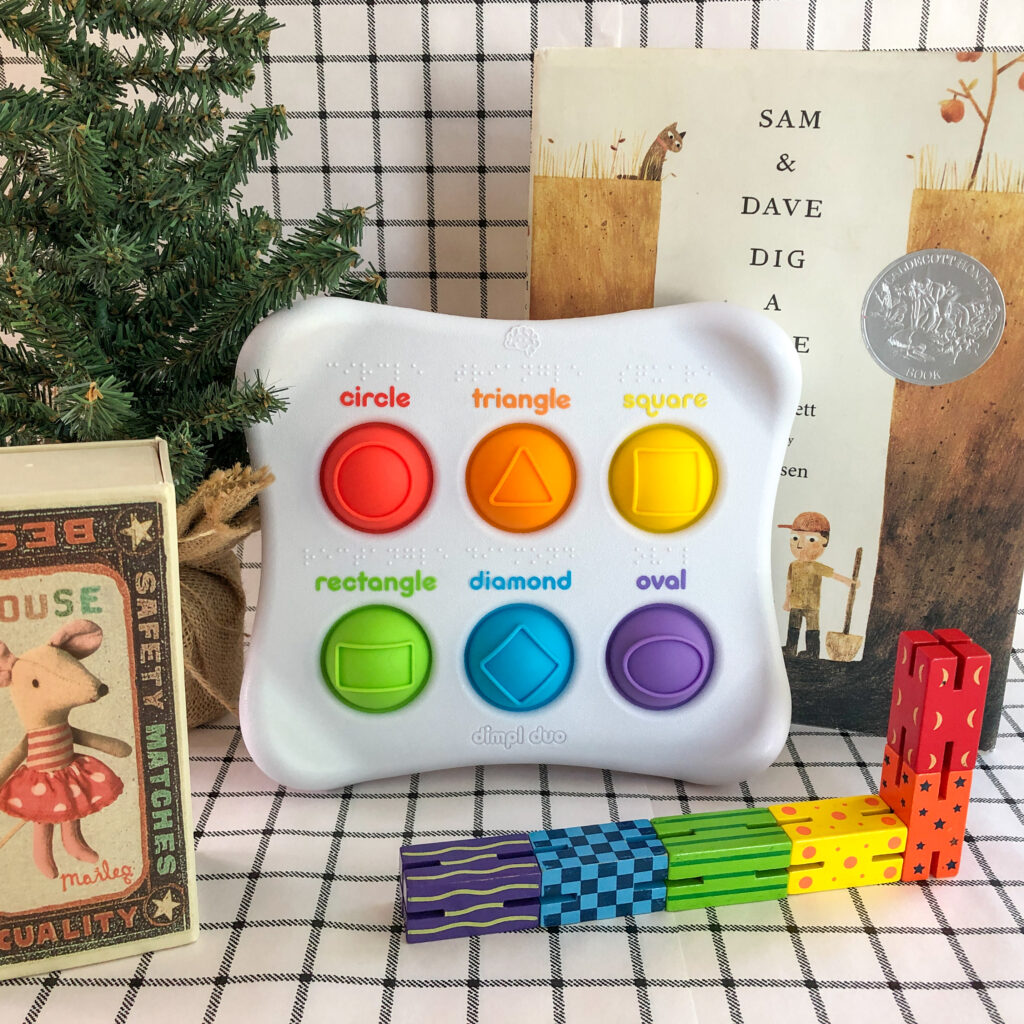 A friend gave my daughter Little Sister Mouse for her fourth birthday. I hadn't seen Maileg before and was seriously doubtful she'd like it. It's a mouse in box, how is that fun? But I was wrong – she loved it and played for hours. In fact, Santa brought Mum and Dad Mouse for Christmas.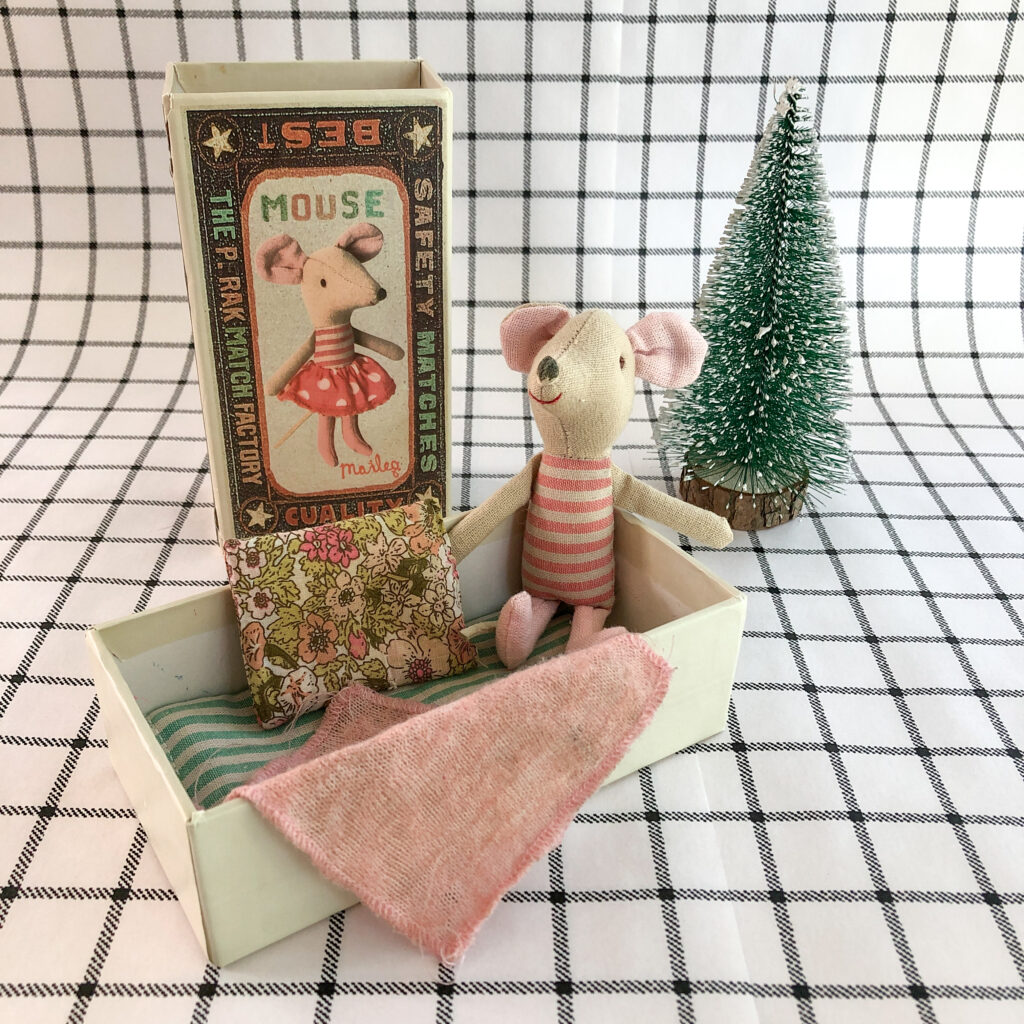 I love how sweet the mice are and the pretend play it encourages. They're beautifully made, small and easy to store. I plan to keep the mice family for grandkids.
Maileg Mice are available locally in West Michigan at Tweed Baby Outfitters in Holland.
Sam and Dave Dig a Hole is unexpectedly hilarious. It's so fun to watch kids figure out why each page is funny, and somehow they uncover something new to laugh out with each reading.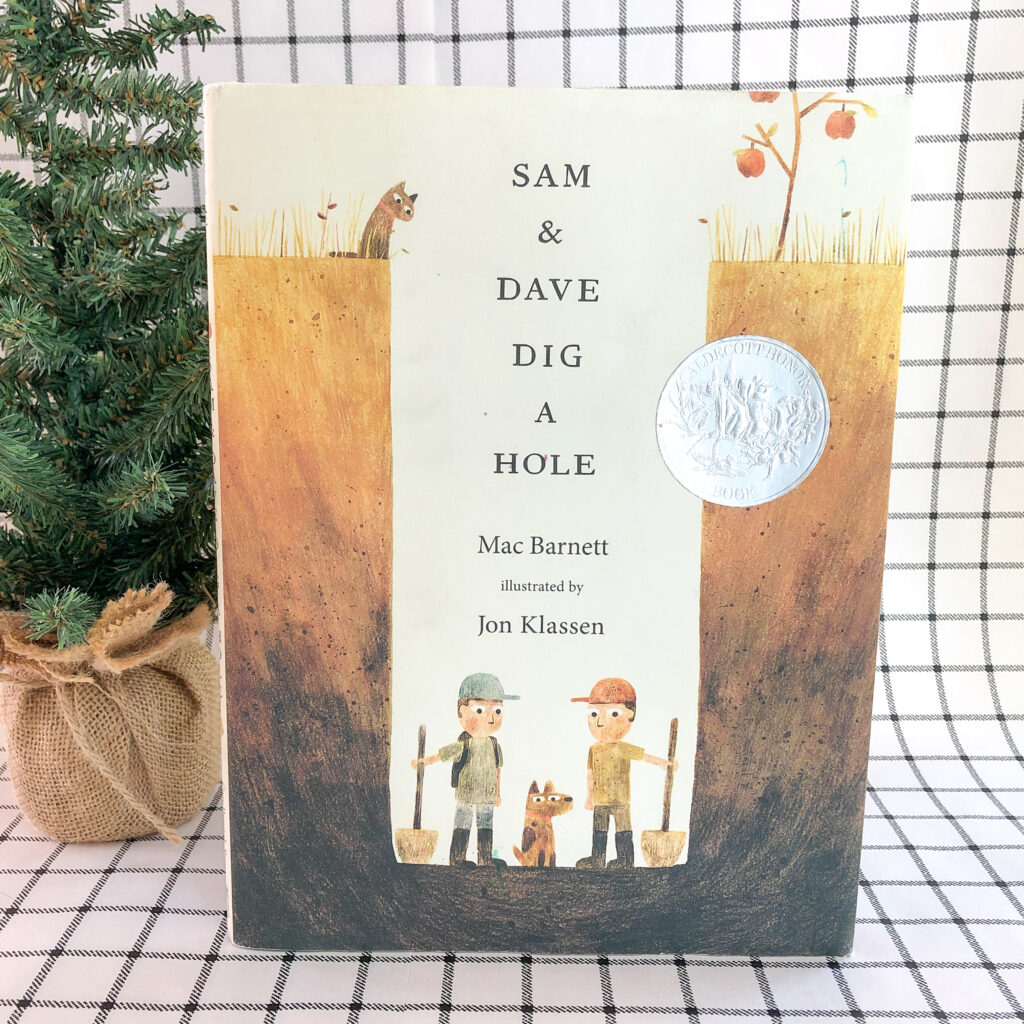 Sam and Dave Dig a Hole is available locally in West Michigan at Schuler Books.
Magna-Tiles aren't cheap, but they're a ton of fun and last forever. They're an investment piece, something you can add on to for years and pass down to cousins or grandkids. We started with this set years ago and have purchased additional sets since.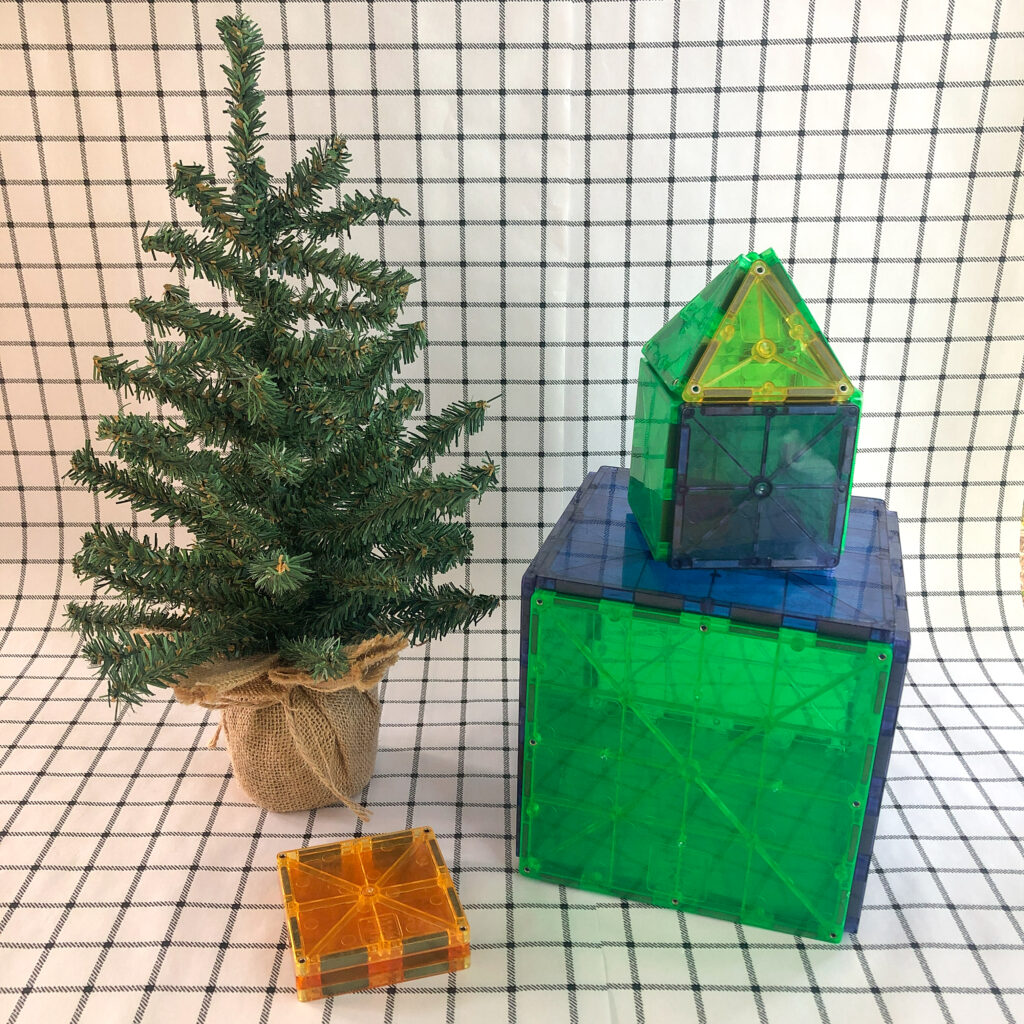 The price point makes this a good family gift. Pair with a storage bin for bonus points. Around the holidays Target usually has a coupon good for 20 or 25 percent off one toy. I try to buy new sets then.
This game is fun, easy to put together, easy to store, and doesn't take too long. All wins in my book.
The Gruffalo by Julia Donaldson and Axel Sheffler
The Gruffalo is an all-time favorite in our house. I love reading it and know most of it by heart. It is one of my go-to gifts for baby showers and new moms.
The Gruffalo is available locally in West Michigan at Schuler Books. I like the board books best for baby showers. For bigger kids I buy hardcover. If you're lucky, they'll have a matching Gruffalo lovey in stock. Tie these two together with a piece of ribbon for the best gift.
Dimpls are meant for younger kids (babies to toddlers), but I've given several Simpl Dimpl's to kids up to seven years old. I even see adults fidgeting with them. I often tie a Simpl Dimpl to the outside of a gift, just for extra fun.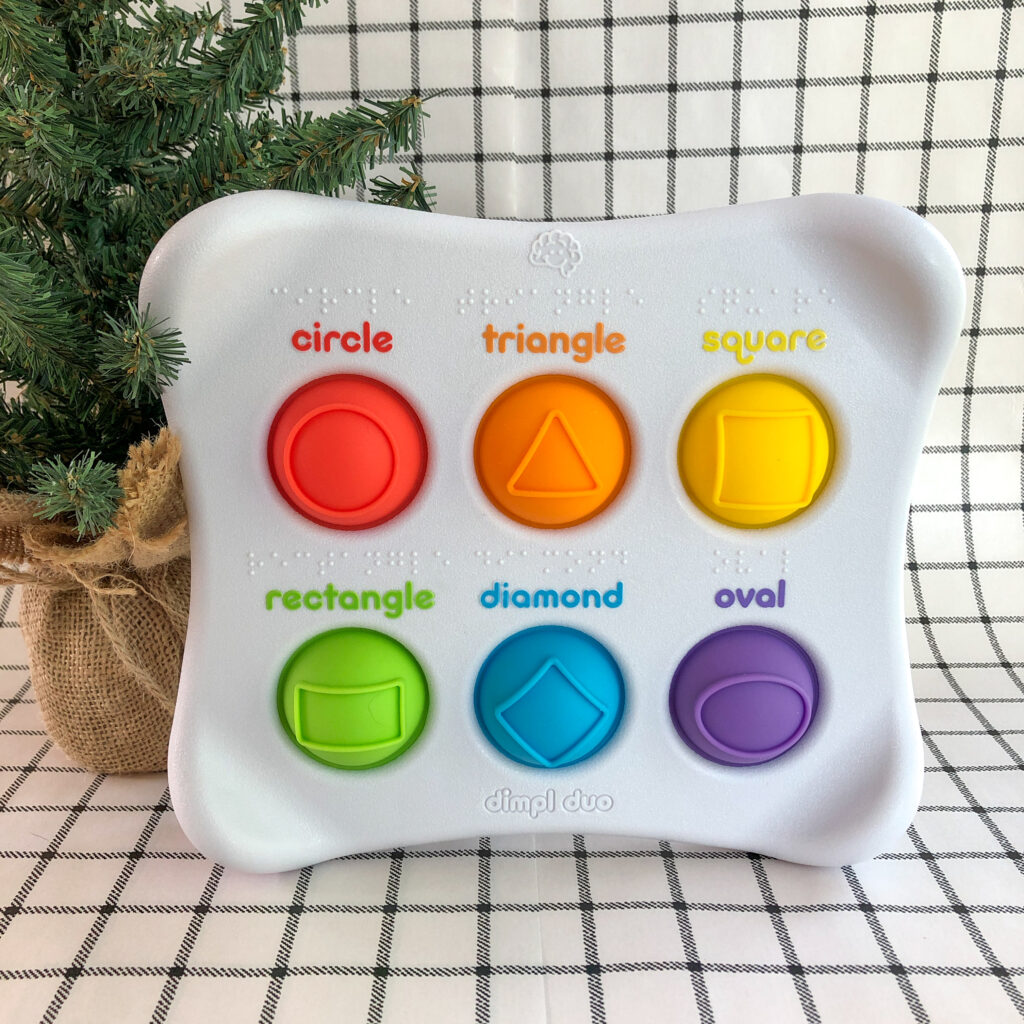 Dimpl's are available locally in West Michigan at Hopscotch Children's Store in Grand Rapids.
Coloring Supplies & Snacks
When I really don't know what to get, I try to buy something a kid can always use more of. My go-to gift in this instance is coloring supplies. I buy a few packs of my favorite coloring paper (Target Heavyweight Paint & Marker Pad) and Crayola Washable Markers. Depending on my budget, I try to buy the huge packs of markers or crayons. You know they're the coolest.
Edibles also work when you're not sure what to get. Bag up a few favorites and call them a "Secret Snack Pack." We all know kids love snacks, and having their own stash is a fun treat. (Be sure to ask parents first. But then pretend that you didn't.)
This game is a new family favorite. I heard about it through Young House Love. They play it every night after dinner with their two kids. It's a simple game with only a few rules, plenty easy for our 11 year old and still challenging for adults. Best of all, you can complete a game in 20 minutes or so.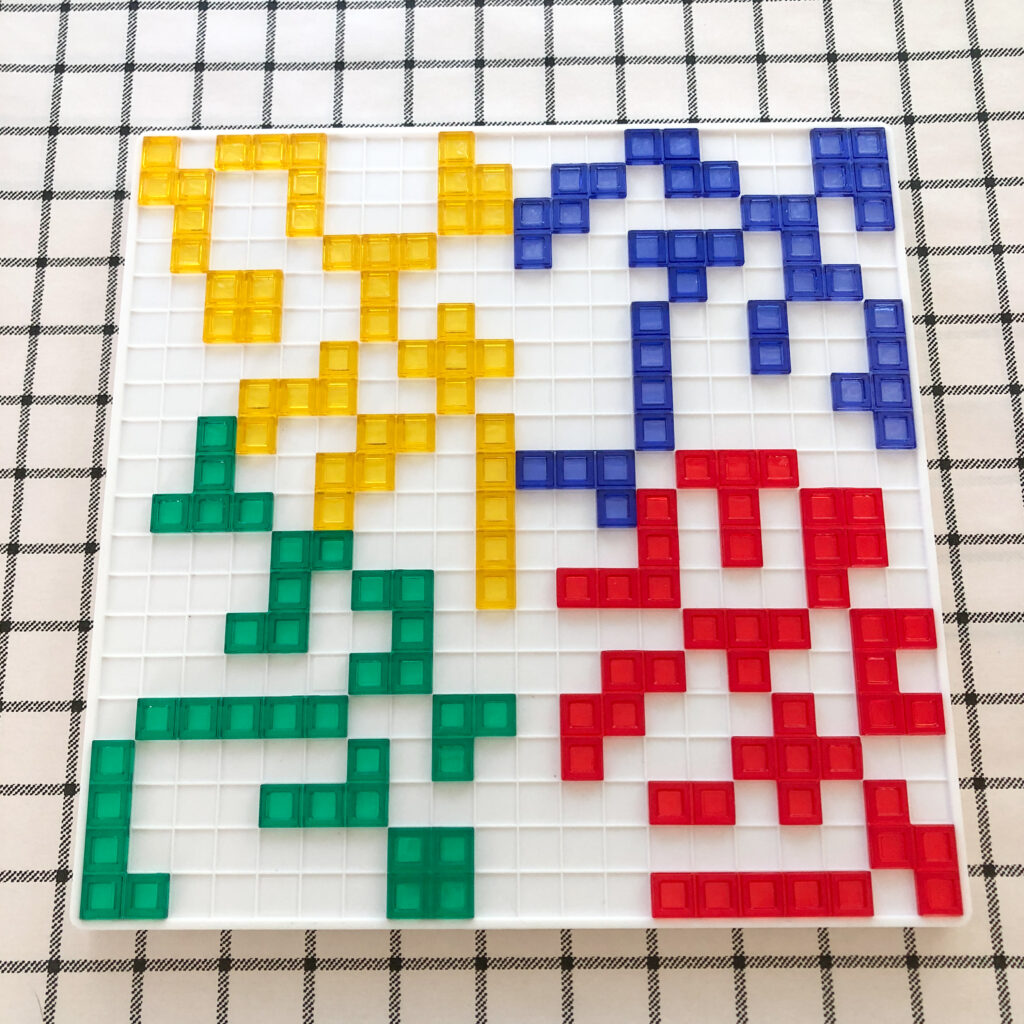 I buy Blokus at Target. I'm sure it's available in most major stores that sell board games.
Play Kitchen Accessories
I love to give play kitchen accessories. They're something most kids enjoy, whether they have a play kitchen or not. And it's so fun to refresh their setup with a new toy. It kind of wakes it all up again.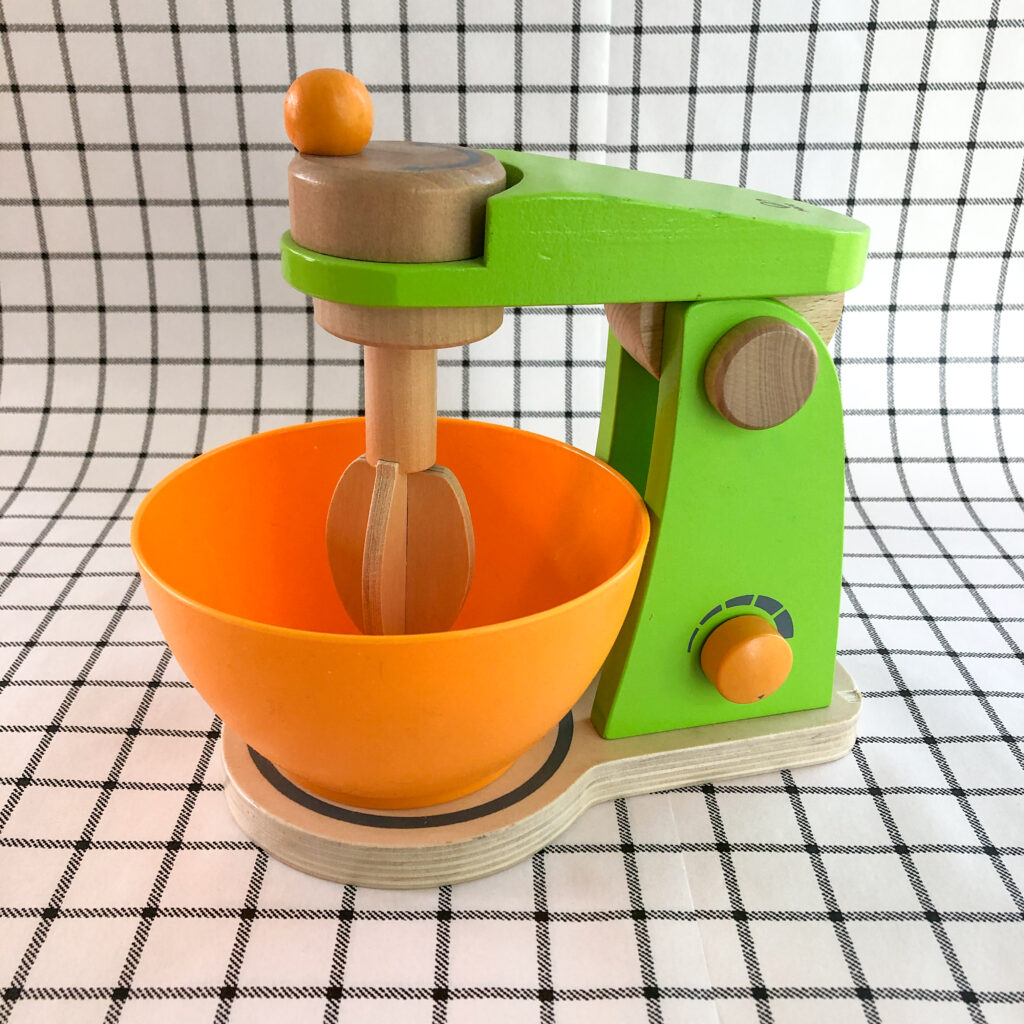 Here are some of my favorites:
Hape Mighty Mixer (pictured above)
Caution – this toy is highly addictive, in the best possible way. My son brought one home from a birthday party years ago and we still play with it. That should tell you something. I've purchased several over the years and they're always a hit. You have to try one.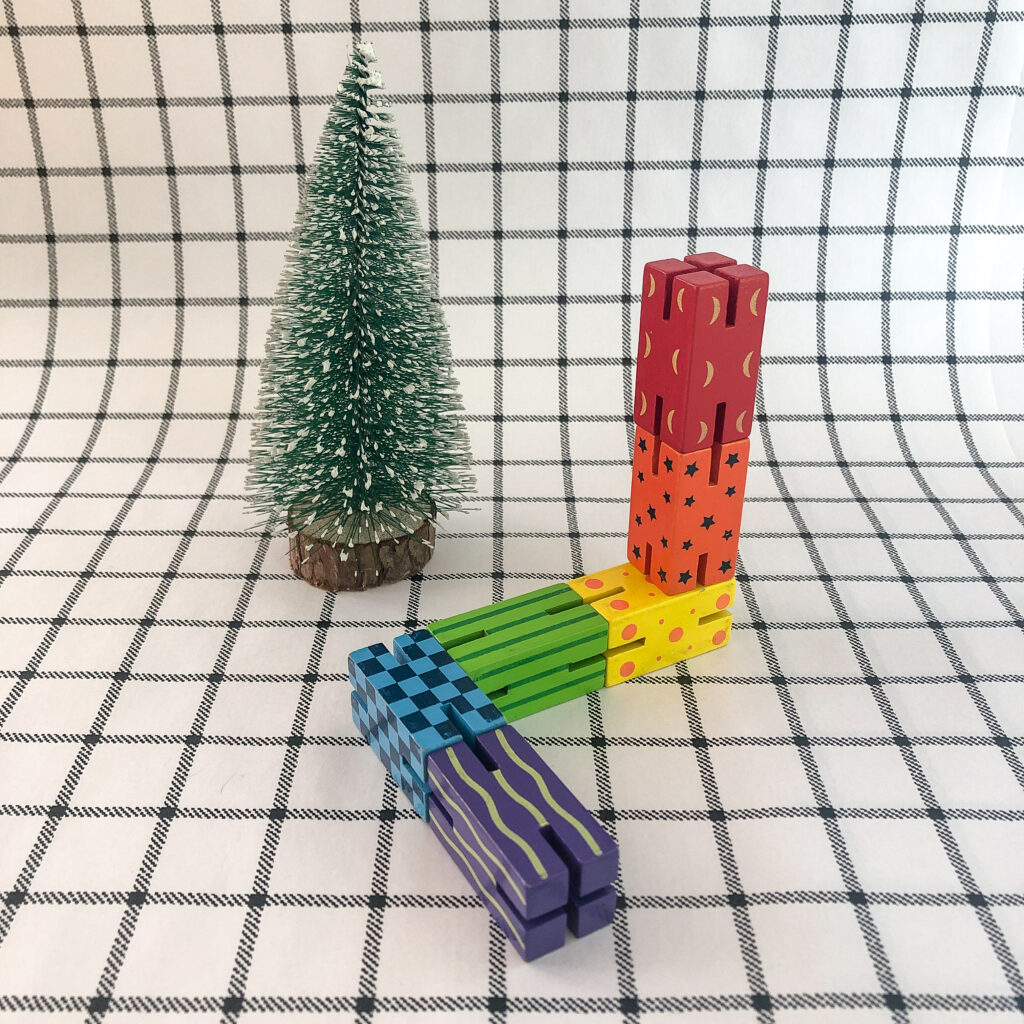 Whatz-It can be purchased locally in West Michigan at Schuler Books or online at Amazon.
I hope this list makes it easy to pick out a great toy for kids in your life.
Happy giving!
---
---