Field Trip Fun – Art at Trader Joe's!
I've kind of been known to make things up. A lot. Words, phrases, good ideas, bad ideas. Lots of big ideas. When we decided to homeschool, I had lots and lots of ideas on things we could do. Some were good, most were bad. This particular one turned out really good. (Phew.)
Today we took a field trip to our local Trader Joe's. First of all, we love Trader Joe's. It's a small store with super friendly staff, and a carefully curated selection of food we can feel good about buying and eating. I don't need anything else to worry about, so I'm glad they got all those big things out of the way for me. I can eat my strawberries and meat in peace, thank you very much.
In addition to all that, I've always loved their artwork. I admire it every time I go in the store. When I found out it's all done in-house by staff artists, I couldn't believe it. I was super impressed and then started staring at the artwork even longer. One day I asked if the kids could come in and meet an artist and take a little tour, and of course they said yes. Because they're awesome like that.
So today was that day. We met with Stephanie, an artist at the store, and she took the kids around, showing them the signage and artwork on the walls, her workspace, the materials she uses, and so much more. Did you know that artists make every single piece of signage in the store, even the price signs on the shelves? They follow the rule of thirds on the price signs – one third of the sign should be the name of the item, one third should be the price, and another third should be the description. I love that she explained the importance of the sign doing its job, not just looking pretty.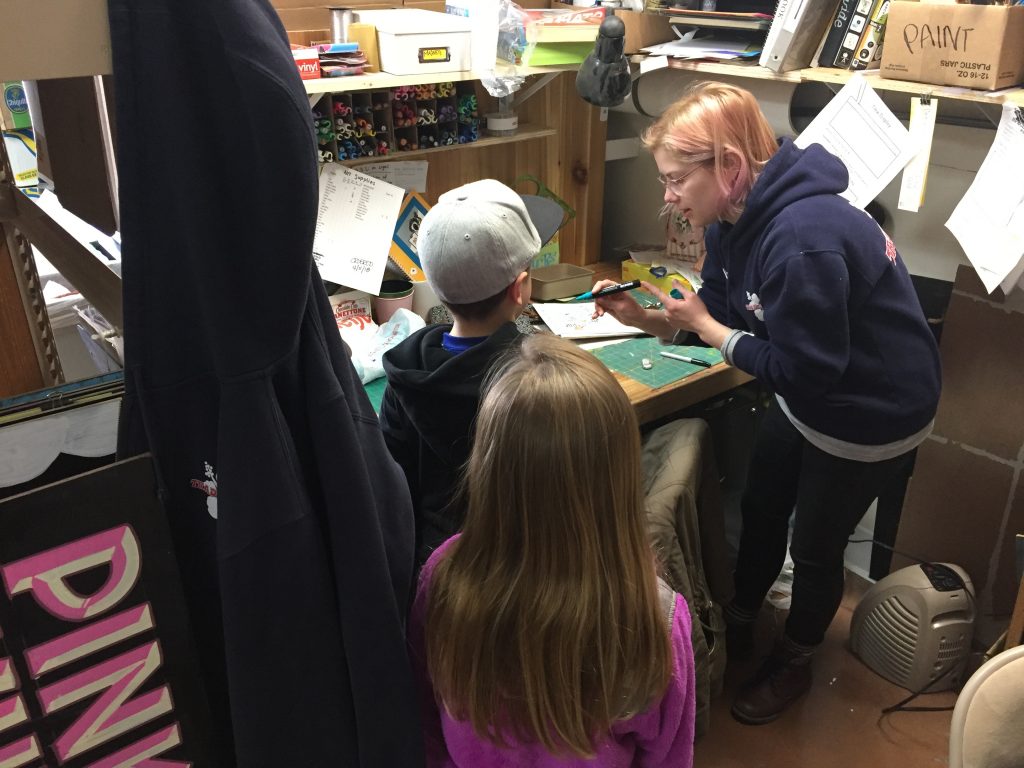 We also had fun trying out their markers in their super cool workspace.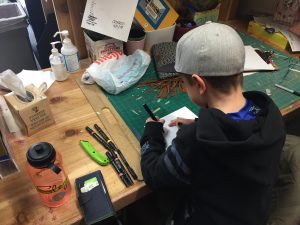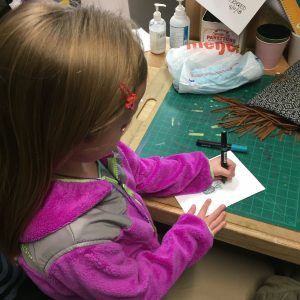 You know what else I love? That Trader Joe's wants their art to look handmade, that they want their customers to feel welcome, and that they value all of that enough to allow their artists to spends lots and lots of hours on it.
We love TJs. Have we said that before?
xo, M
---
---