Week 10 – Learning on the Go
Here we are, ten weeks into our travel and homeschool adventure. When I was researching homeschool, I heard that it takes a few months to find a groove and feel comfortable. I would say we've reached peak discomfort (at least I hope so) and are finally finding our way to productive, fun days.
Construction is still going strong (and loud) at our house, so we've taken our show on the road a lot this week. Frederik Meijer Gardens is one of our favorite places because we have a membership, it's warm, they have butterflies right now, and all the volunteers are just so amazing. If you ask or even show a bit of interest in something, they'll tell you all about it. I love having time to listen. The kids have picked up so much. On our last visit, I found A taking a group of visitors around showing them the caterpillars and chrysalises. He was right in there showing them all the different size caterpillars. I was really proud of him for being so confident and friendly. The grandmas in his group were just eating him up. 🙂
Another day, we packed up all of our homeschool gear and worked in the children's library there. A worked on his state report with some help from a kind volunteer, Mr. Tim. I'm telling you, watching the kids learn from the volunteers there is just the best. And I'd like to think it's the kind of learning that will stick with him.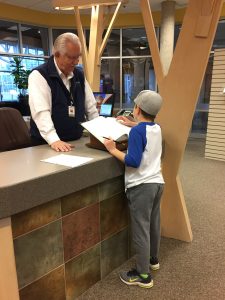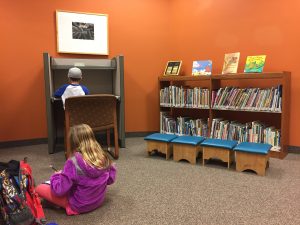 Finally, we had the huge honor of spending some time with Mary Jane Dockeray, founder of Blandford Nature Center. She's a smart, spunky, wonderful woman full of knowledge. We took my childhood rock collection to her and she helped us sort and identify it. We rolled in there with a wagon full of rocks and at times, attracted a bit of a crowd. Kids gathered around to see the rocks and listen to Mary Jane talk about them. It was fun, and again, something I think (hope) the kids will really remember. Thank you, Mary Jane!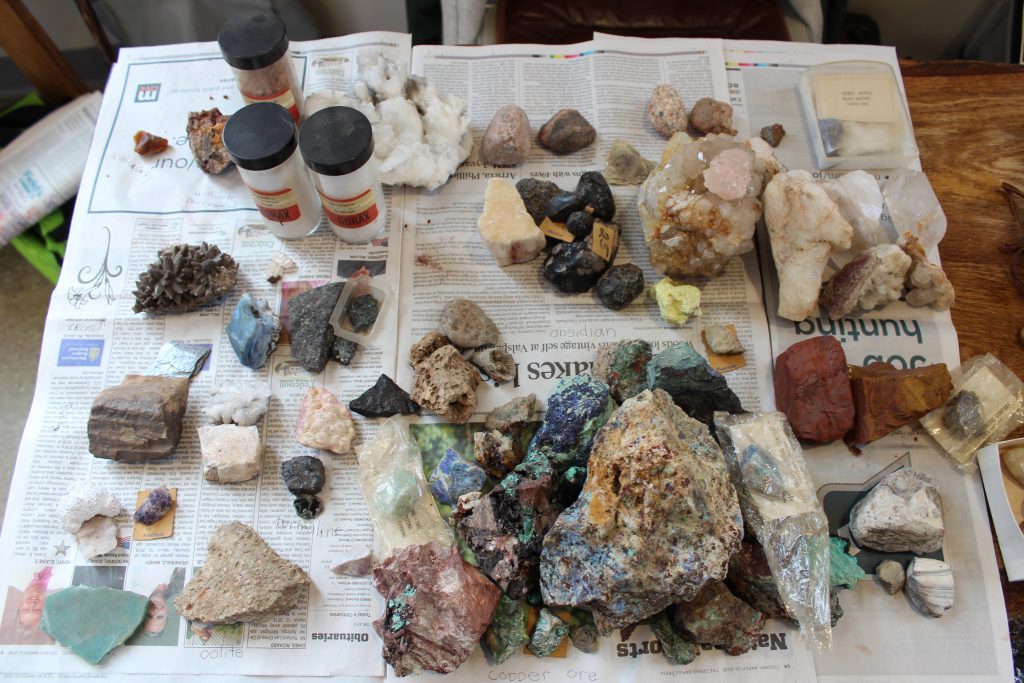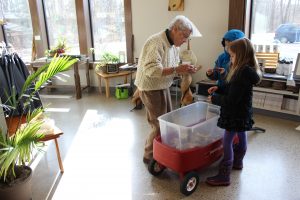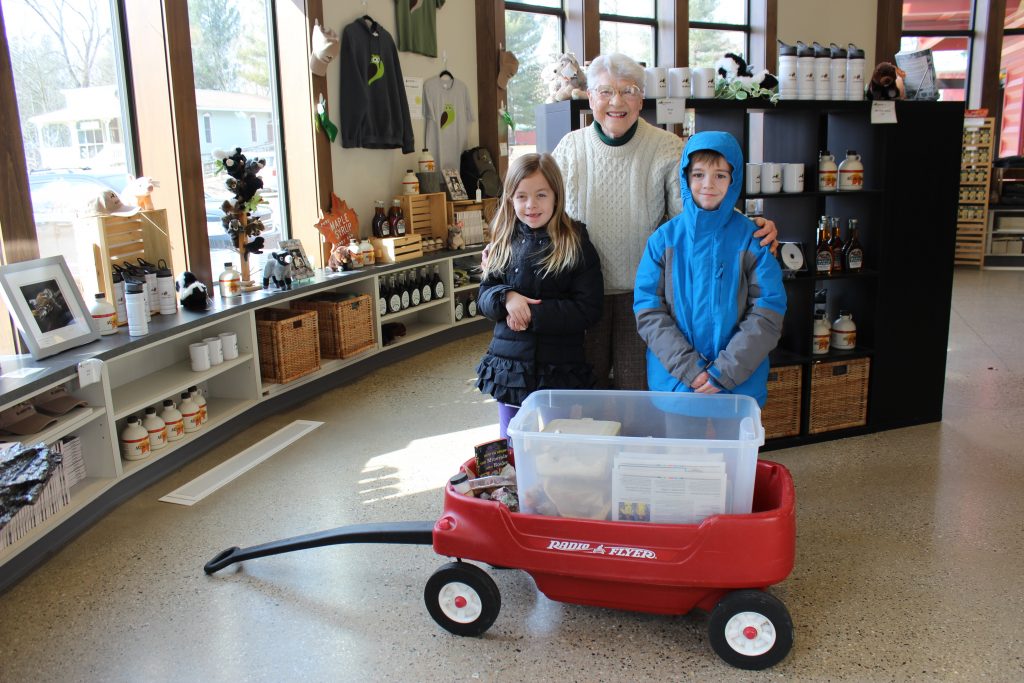 xo, M
---
---