A Simple, Easy Lake Michigan Beach Day
We went out wandering the other day, traveling in our little bubble as life these days requires. We found a perfect little day trip through Saugatuck, Douglas, and nearby Lake Michigan beaches. We're definitely going to make this trip part of our summer rotation. Here are all the details.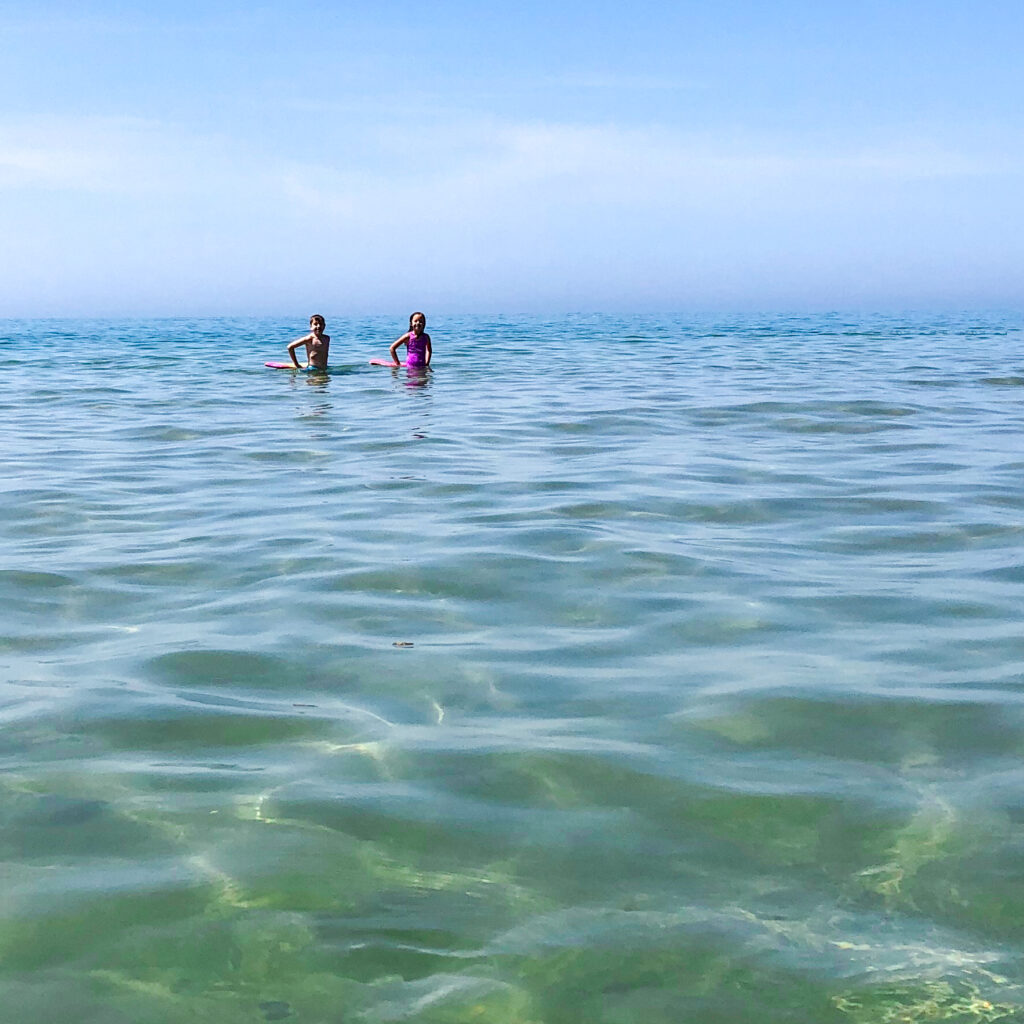 My friend Maggie at Tweed recommended this place, and it didn't disappoint. We loaded up on sandwiches, fun drinks and snacks for the beach. Tip – you can call ahead and have your order ready when you arrive. Also, the sandwiches are pretty big and easily split between two adults, especially if you also order sides.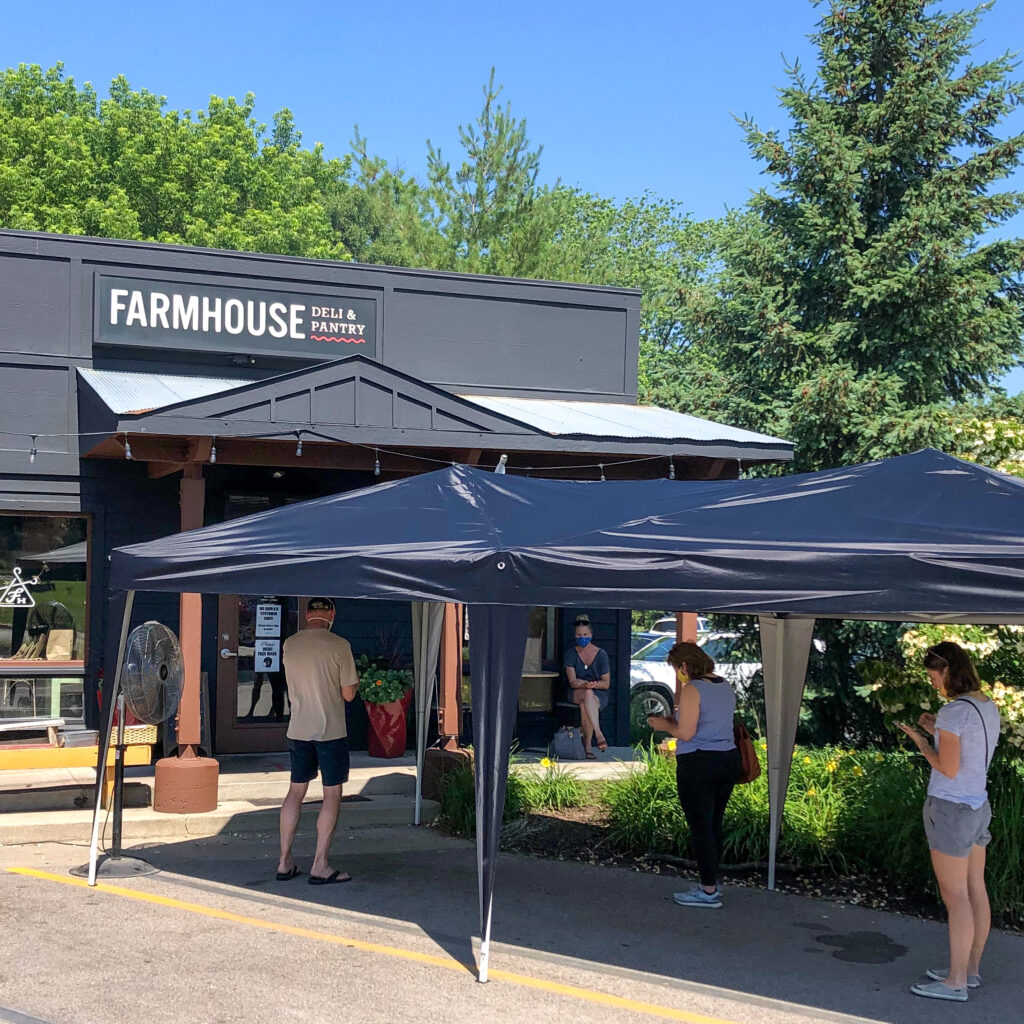 They also have a small outdoor eating area in back, if that suits you better.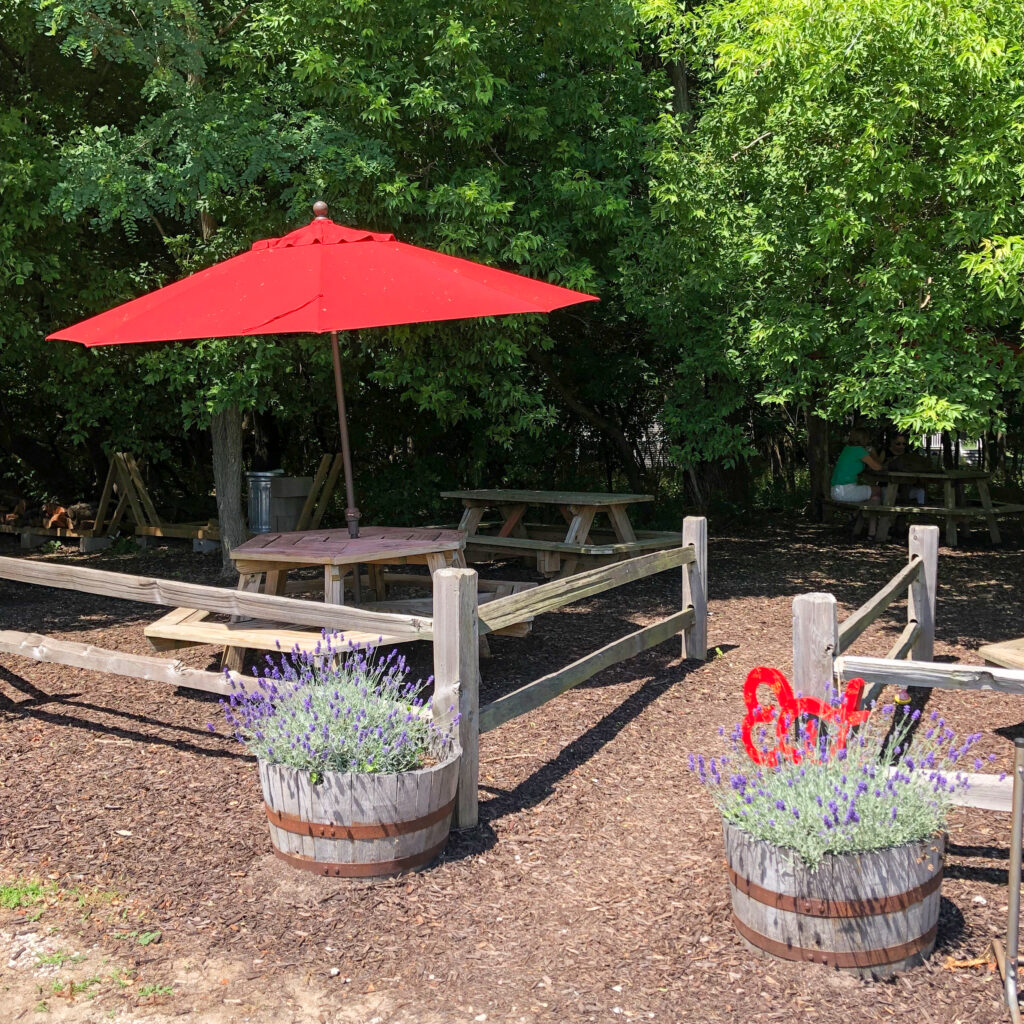 Stop Two – The Beach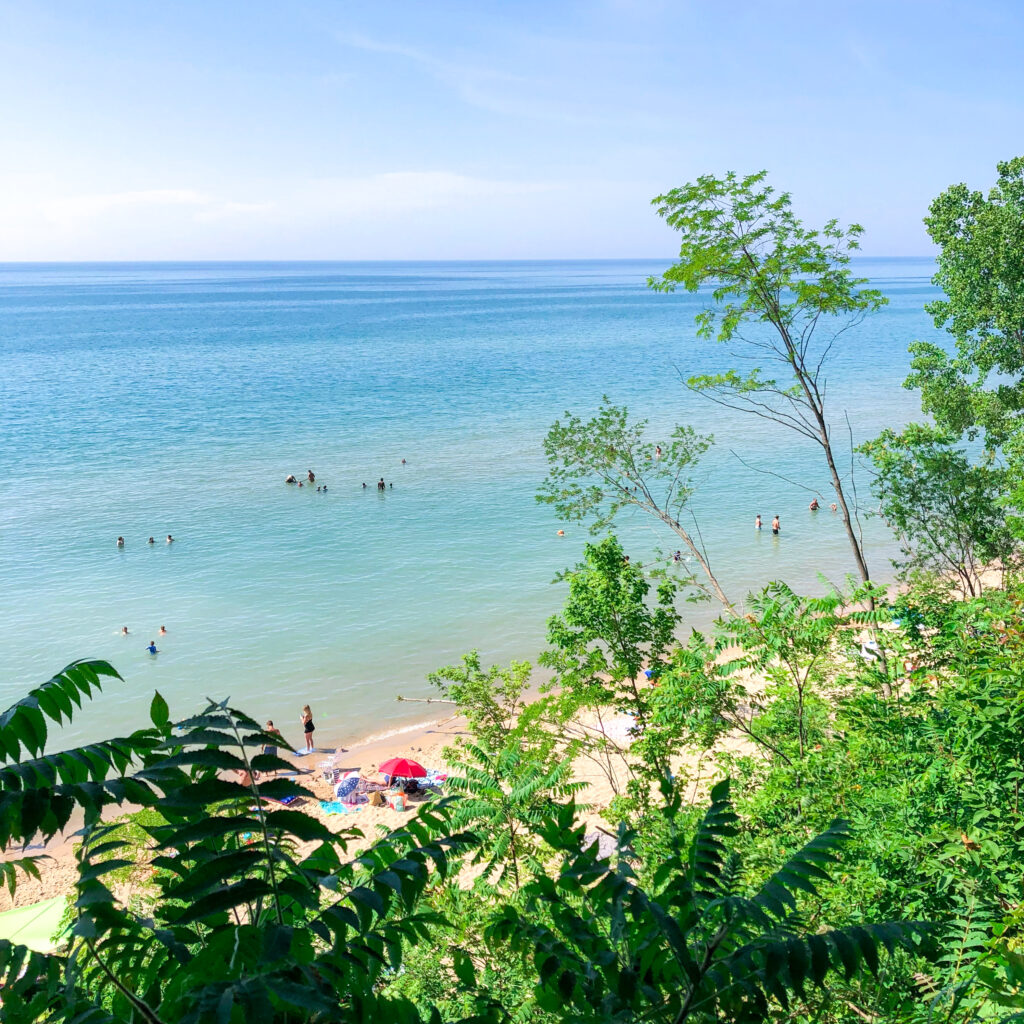 Since it was a busy weekend and we had our dog with us, we headed down to Hagar Park Beach, about 30 minutes south of Saugatuck. It's a small, beautiful, dog-friendly beach that's usually not too busy. There isn't a ton of beach this year (high water levels), but the upside to that is lots of shallow water for the kids to play in. We were able to find a socially distant spot to set up shop and spent a few hours here. The only con we found was the narrow staircase that leads to the beach – it's one way in, one way out, making it hard to keep your distance. People did a pretty good job letting others go first, so when we did pass people, we made it quick and stayed as far to the side as possible.
If you'd like to stay in the Saugatuck / Douglas area, try Oval Beach or Saugatuck Dunes State Park. Parking is $10 a day at Oval Beach, and Saugatuck Dunes requires a Recreation Passport (state park pass).
On your way down to Hagar Park Beach (or on your way back) feel free to ignore your navigation system and wander along Blue Star Highway. It runs parallel to I-196 (the way your navigation system will likely lead you) and it dotted with roadside farm stands, antiques, and scenic lookouts.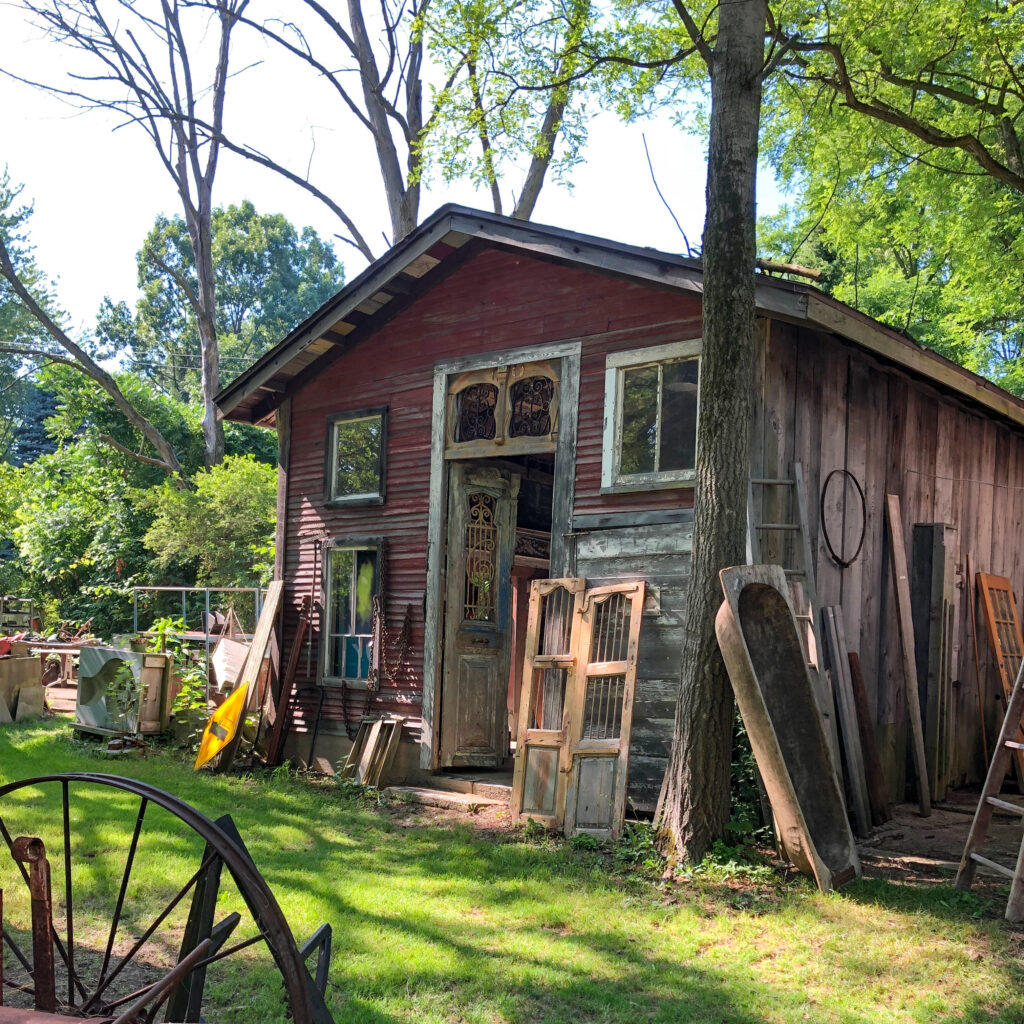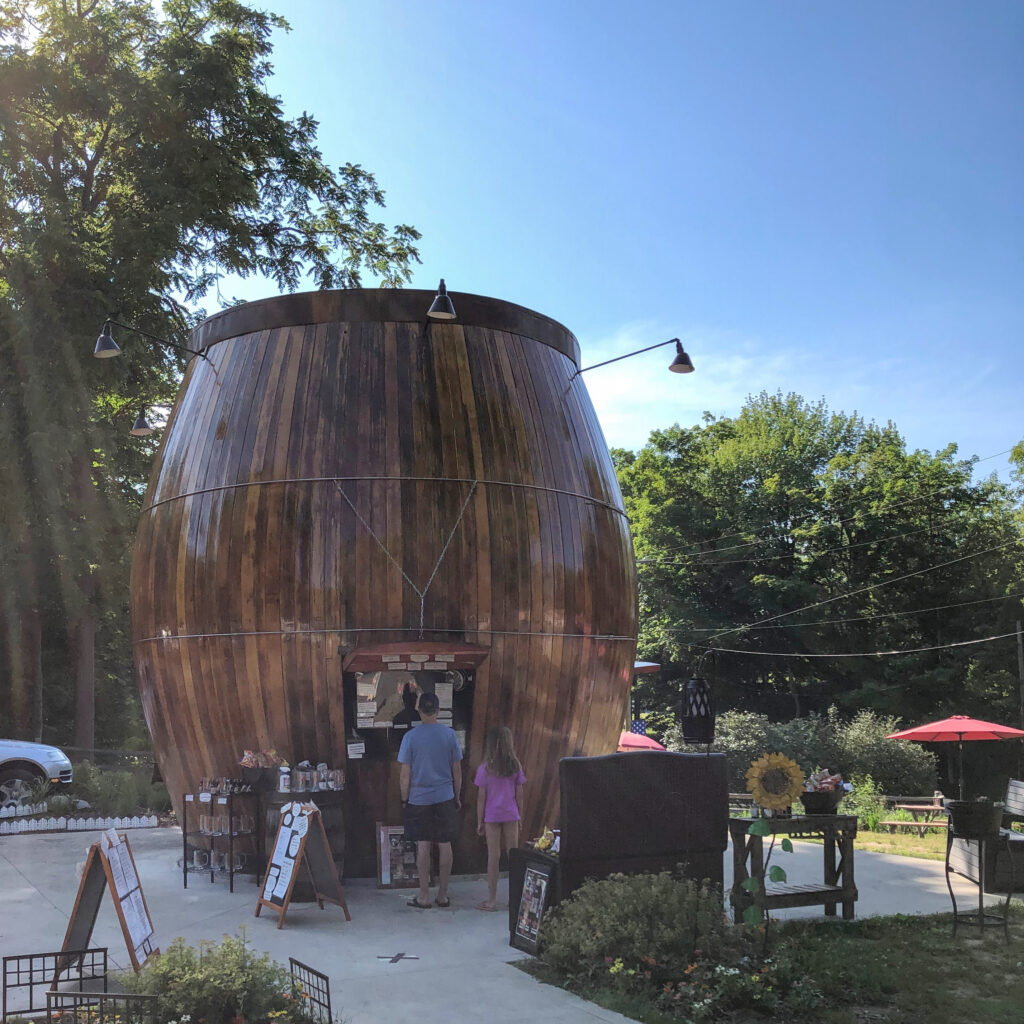 Whether you're leaving a Saugatuck beach or another area beach (there are so many!), Root Beer Barrel is a great stop on the way home. They have root beer on tap, root beer floats, and an assortment of hot dogs and brats. (Note – Root Beer Barrel is cash or check only.)
Not only does Root Beer Barrel serve root beer and snacks, it's also an important part of local history. It was a popular concession stand in the 1950's and reopened in 2018 after a long, community-driven refurbishing project. Read an article in the Holland Sentinel here.
If your kids are up for it, swing through downtown Saugatuck for some small town shopping, art, or a ride on the Saugatuck Chain Ferry, the only chain-driven ferry in the country. We love downtown Saugatuck, but on this particular day, we were worn out from our day on the beach.
I hope this inspires you to get out an explore with your family for a day! I know it's trickier these days, but with a little planning, it's possible to have a safe, fun day with your family outdoors.
---
---