How To Salt Paint
This is a fun, easy craft for all ages. You may even have all the materials in your house already. If not, they're pretty inexpensive and available at most big stores.
You'll need:
Elmer's glue
Salt (table salt, not sea salt)
Acrylic paint
Paintbrushes
A small plastic container to mix water and paint
A small cup of water
Thick paper or coated paper plates (the really inexpensive kind)
Cookie sheet or craft tray (optional, but good for containing the mess)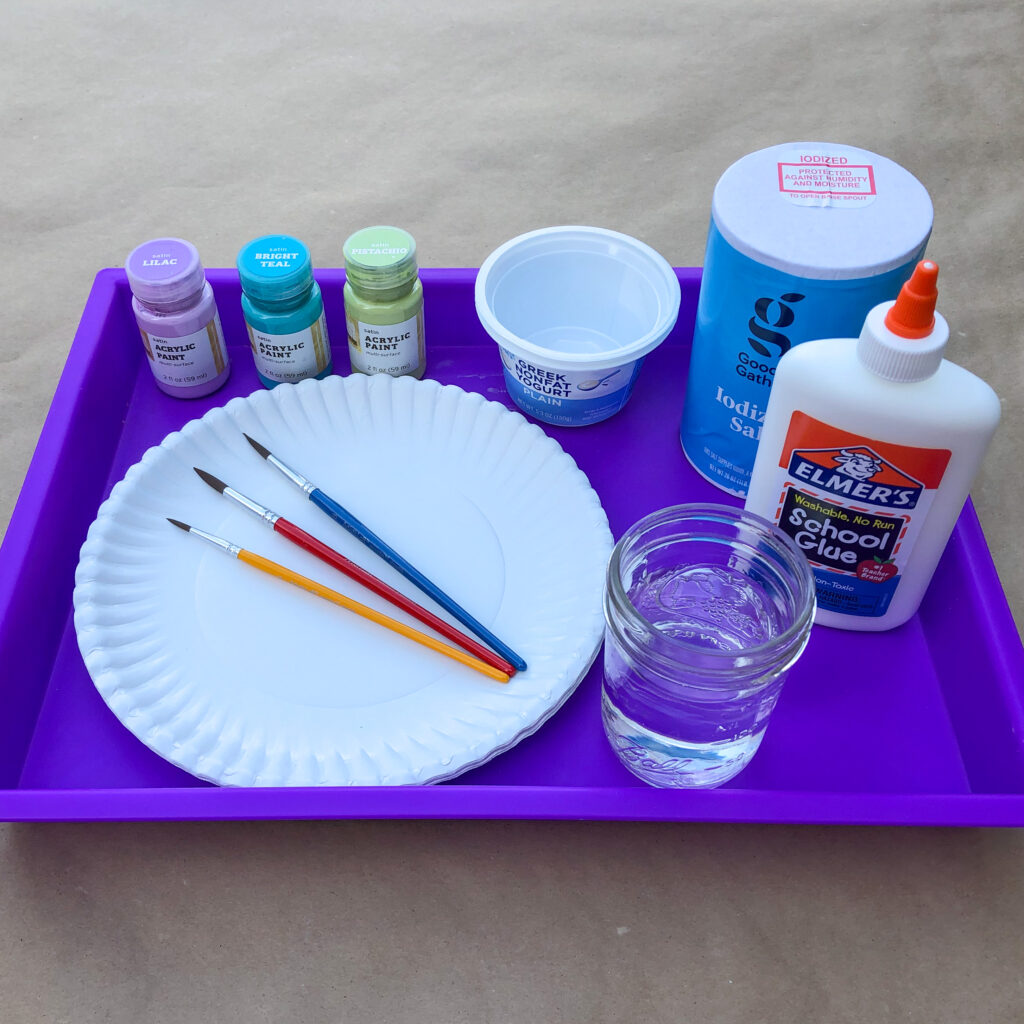 Step One
Using the glue, draw a big, basic shape on the paper plate. Try to not let the glue applicator actually touch the plate. You want the glue to be rounded on top, like a piece of spaghetti.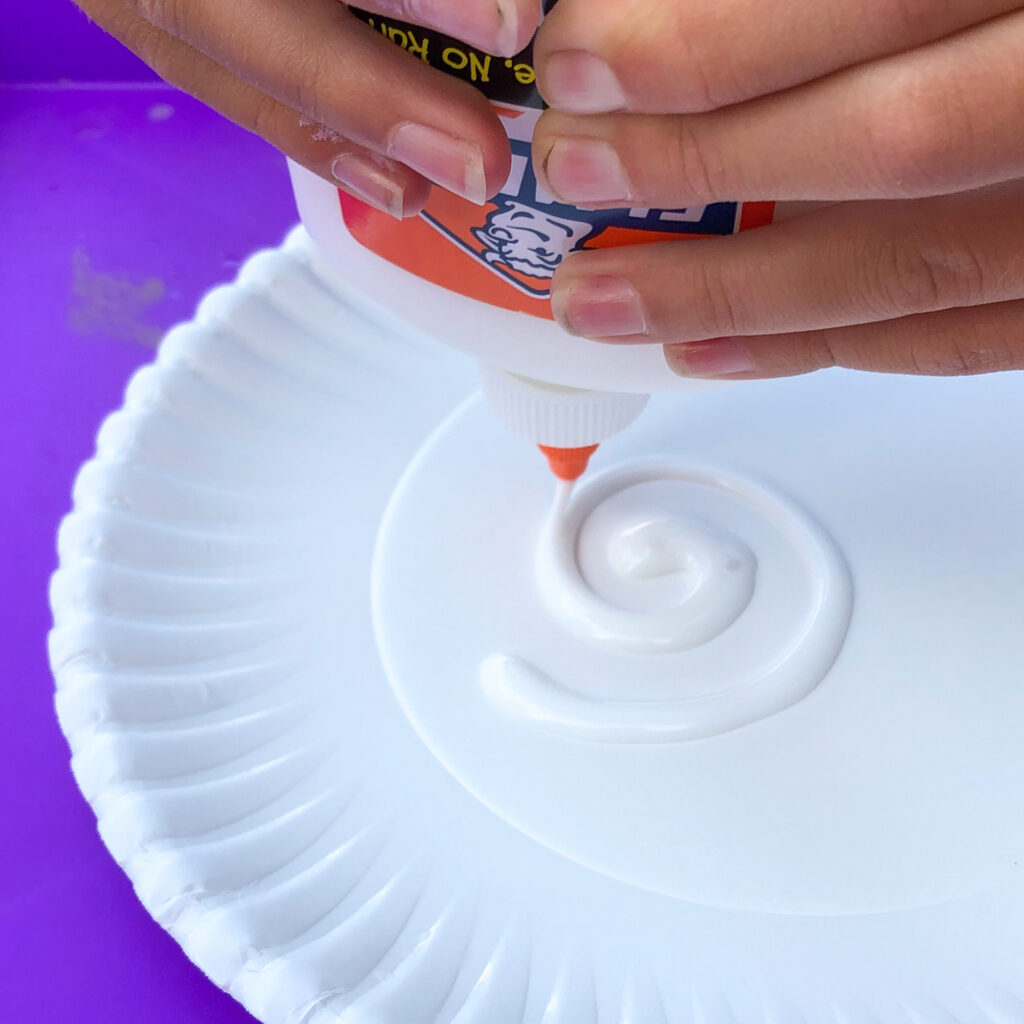 Step Two:
Sprinkle salt all over your design. Gently shake your plate back and forth to make sure all sides are coated. Tap excess salt back into the tray or a bowl.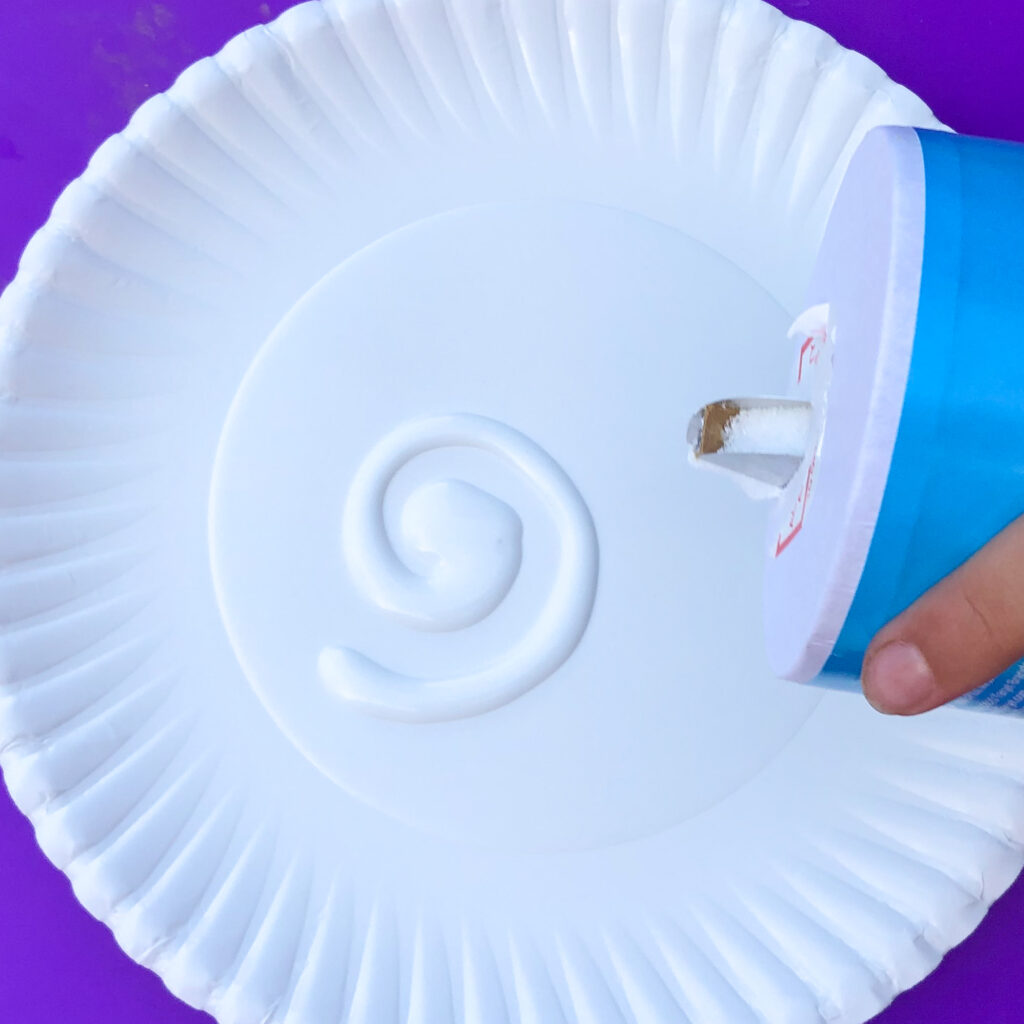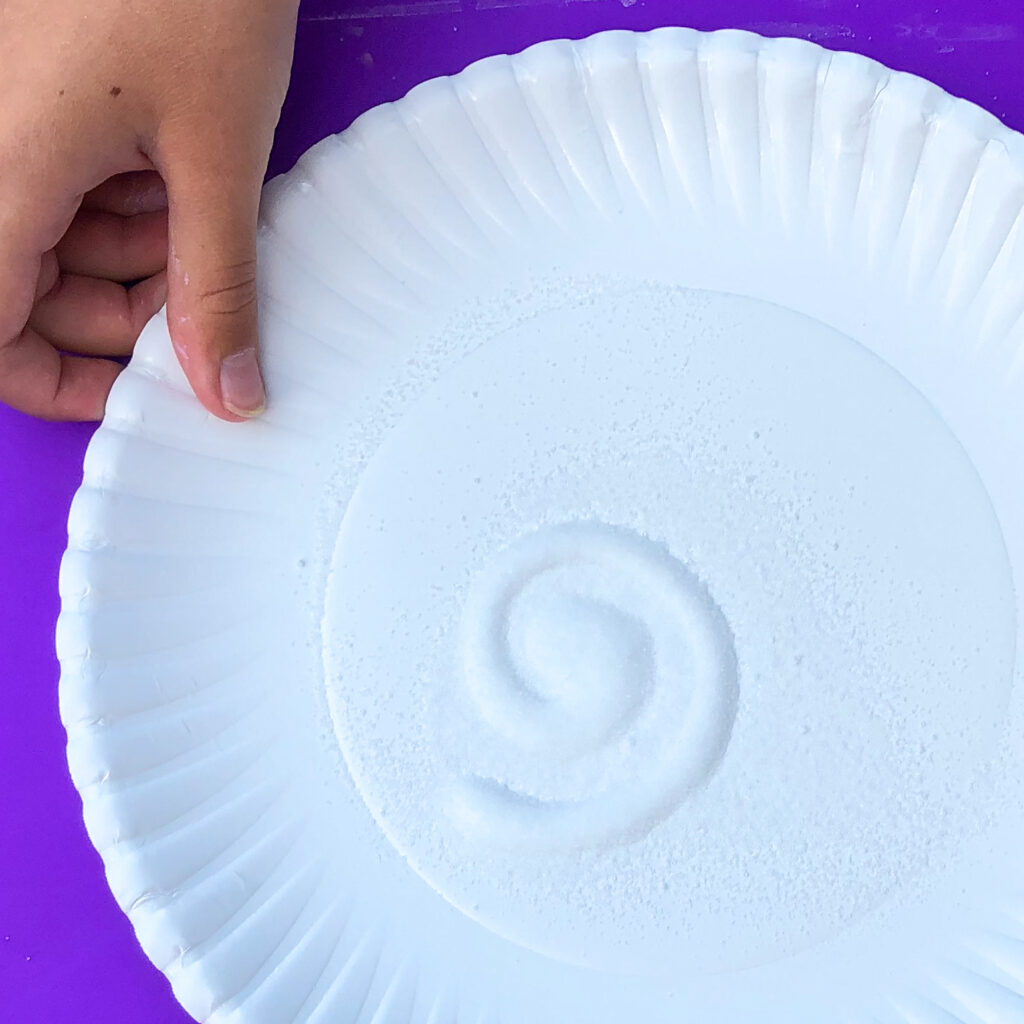 Step Three
Put a small amount of acrylic paint into a plastic cup. I used an empty yogurt container. Add a dab of water. I don't have exact measurements here. The idea is to water the acrylic paint down a little bit. If I had to give you measurements I would say 80% paint and 20% water.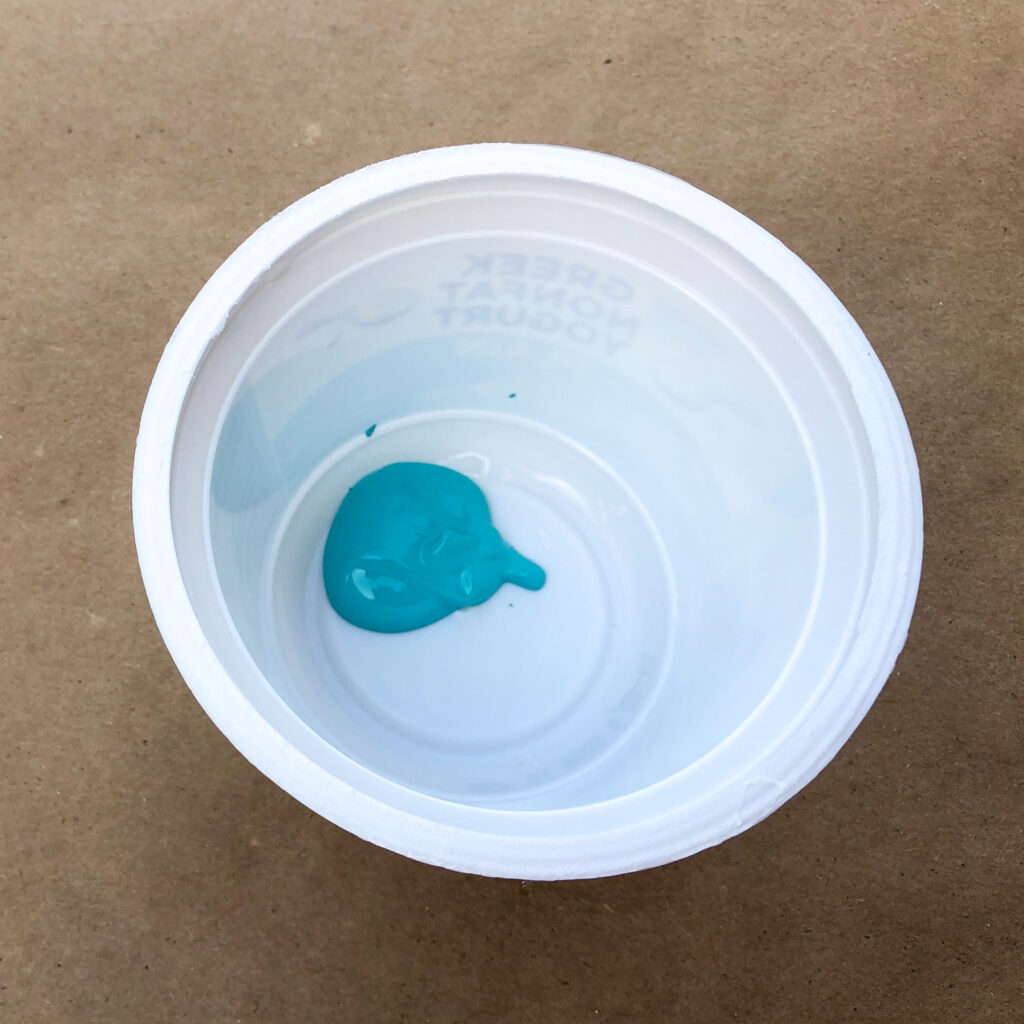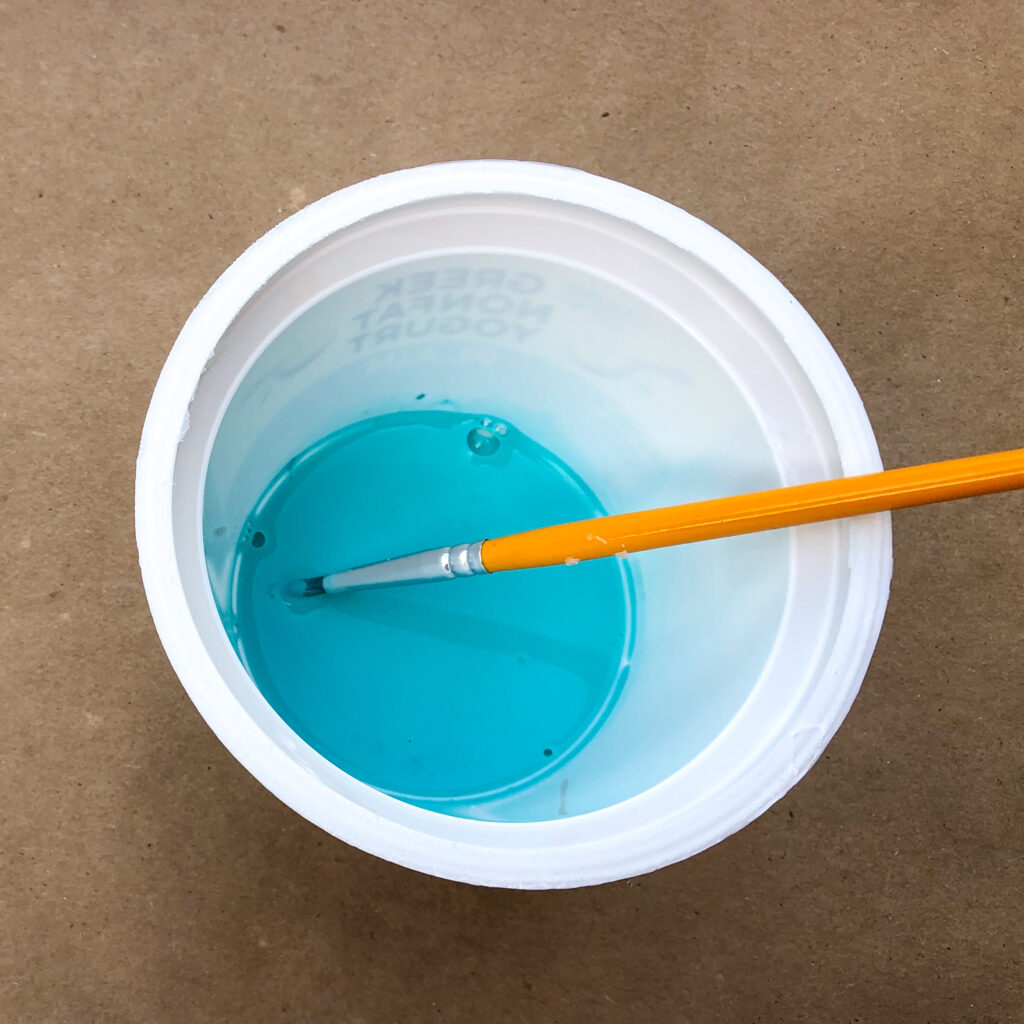 Step Four
Now comes the fun part. Gently dab paint onto your salt painting. Do not rub or brush, just dab. If the paint doesn't spread, add a little more water. If it runs all over the place, add a little more paint. Don't worry about making a mess – this is just supposed to be fun!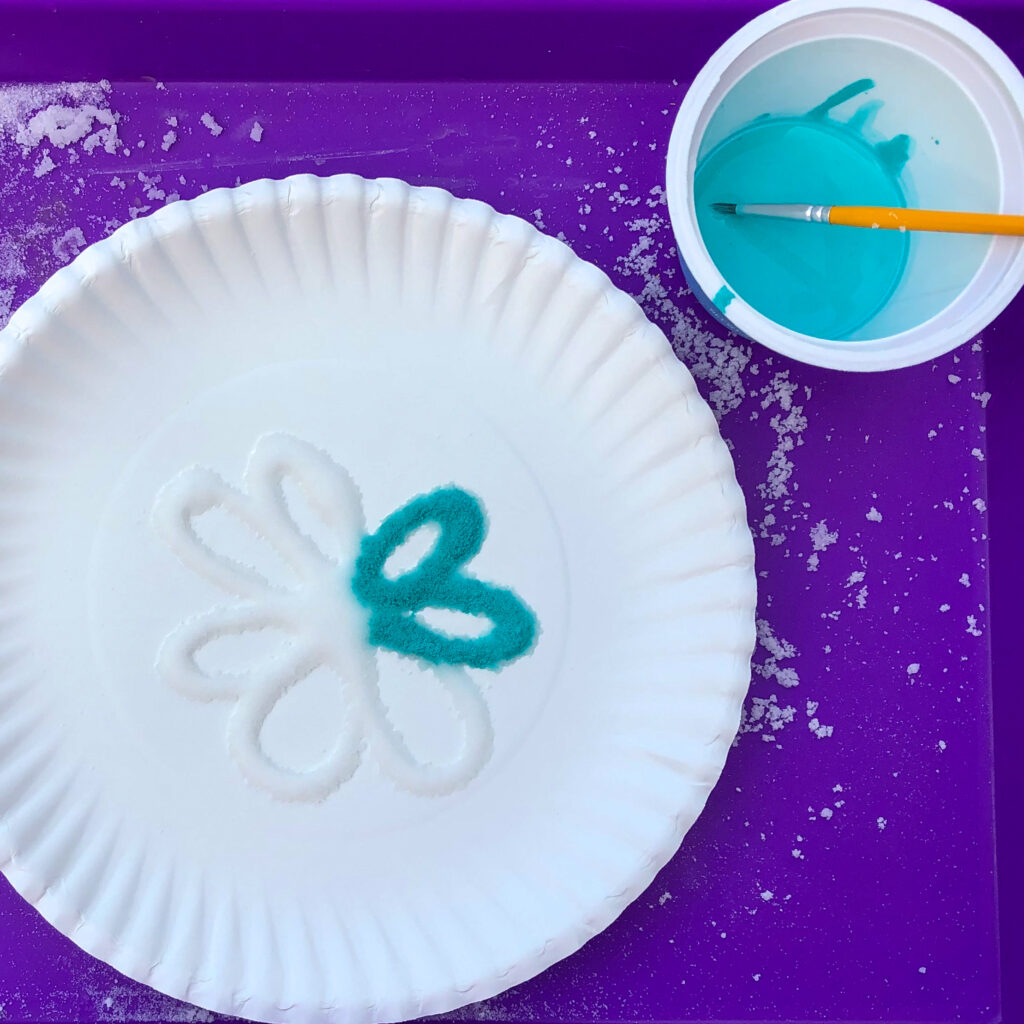 Notes
The thickness of the paper makes a big difference when salt painting. Use the thickest paper you can find – cereal boxes, shipping boxes or paper plates all work well.
If you're painting outside, I've also noticed the weather makes a difference. Heat seems to make the glue run. I either move painting inside or let it go and enjoy the process.
xo, Megan
---
---