My Favorite Play Dough Recipe
Let's get right to the point – here's my favorite homemade play dough recipe. I've tweaked it over the years to make sure it's not too sticky, not too dry, has enough color, and is no-cook. This will save the day when your kids are bored, when you have an unexpected snow day, or even as a last-minute birthday present.
Pro tip – keep these ingredients on hand. I buy inexpensive flour especially for play dough, not the fancy-pants flour I use for baking.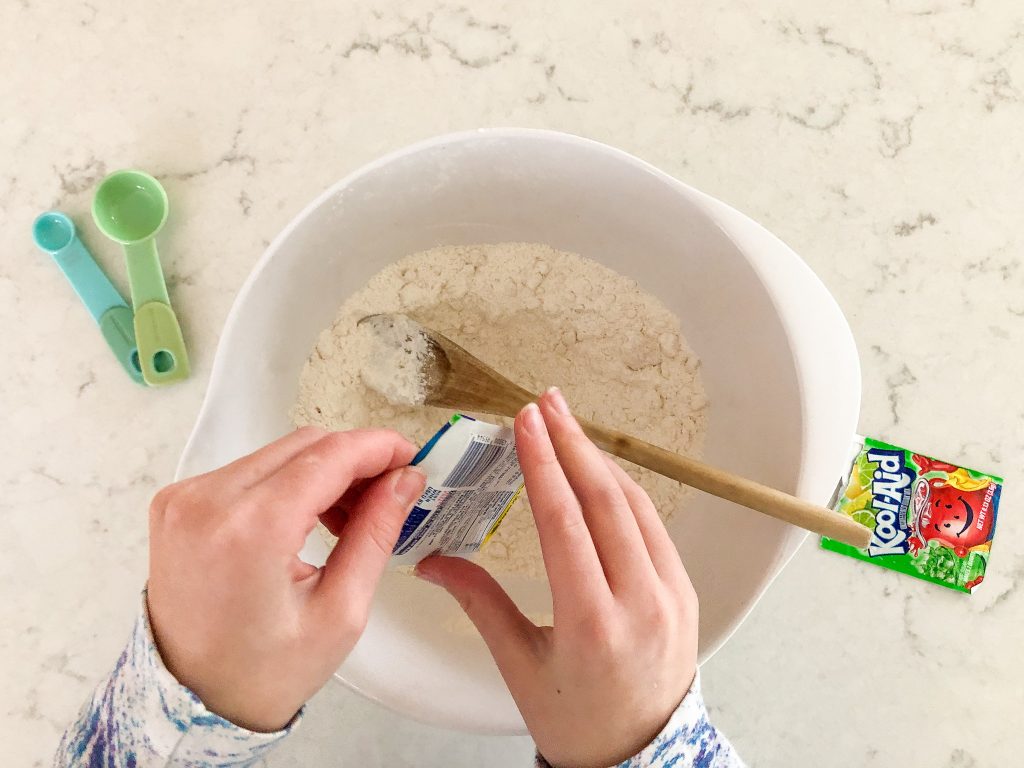 Ingredients
1.5 cups of flour
.5 cups salt
2 tablespoons cream of tartar
2 tablespoons coconut oil
1 cup boiling water
2 Kool-Aid packets
Directions
Put all dry ingredients in a large mixing bowl; mix well. (This is a great activity for little hands – measuring, dumping, and mixing.)
Add coconut oil.
Add boiling water. Definitely do this step yourself, and keep your kids out of the way.
Mix it all together. Begin this process yourself – the dough will be very warm for a few minutes. Once it has cooled down let your kids help. After it has formed a ball in the bowl you can take it out and knead it on the counter.
If dough feels too sticky, add flour in tablespoon increments.
If dough feels too dry, add coconut oil in teaspoon increments.
Continue to knead until it's a consistency you like. I find that it takes a while to get a really smooth texture.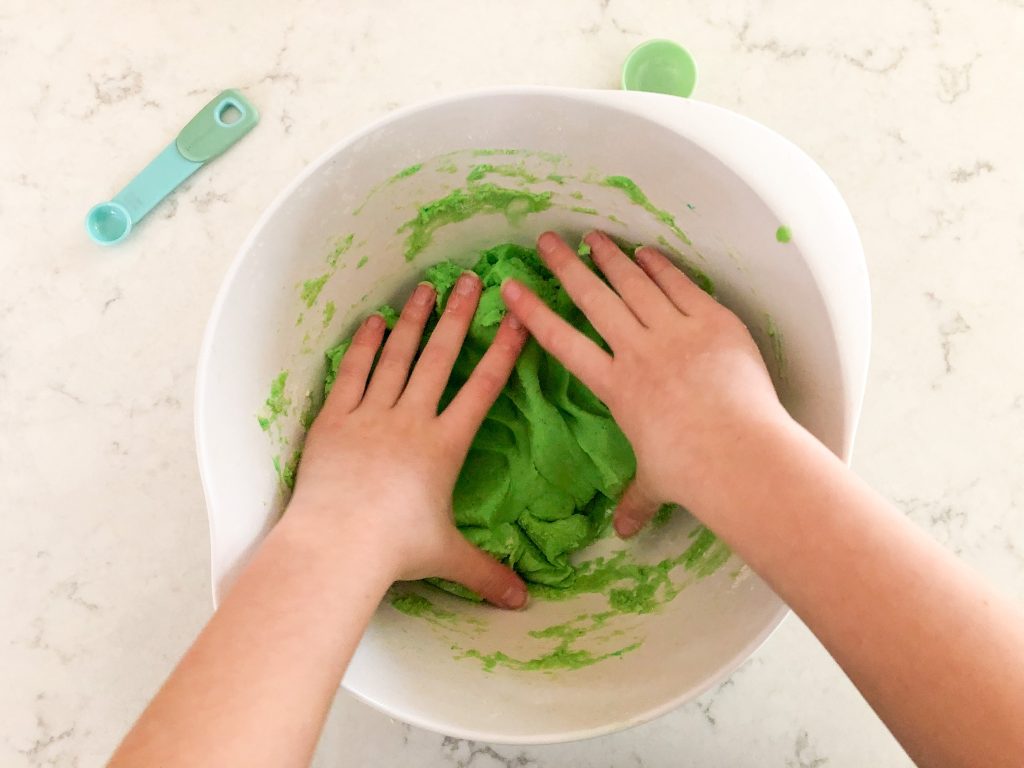 Fun Add-Ins & Accessories
Glitter
Pony beads
Cookie Cutters
Plastic Spoons or Forks
Straws
Storage
Even though this play dough is food safe, I prefer to store it in containers I don't also store food in. I have a few disposable food storage containers from Target I like a lot (they're designated for play dough and I reuse them). Zip bags work well, too. I prefer the heavy duty freezer bags over the storage bags, just because they're thicker and can stand up to my kids.
Gifting
I've been known to gift play dough more than once. Usually because I think it's a fun gift that kids really enjoy, and sometimes it's because I need something last minute. If you're giving play dough as a gift, make multiple colors (three is a good number), seal in separate containers, and tie it all together with string or ribbon. If you really have it together and want to be extra, add a few accessories like cookie cutters, small rolling pins, and a plastic spoon. It sounds like nonsense, but kids will find a way to use all of that.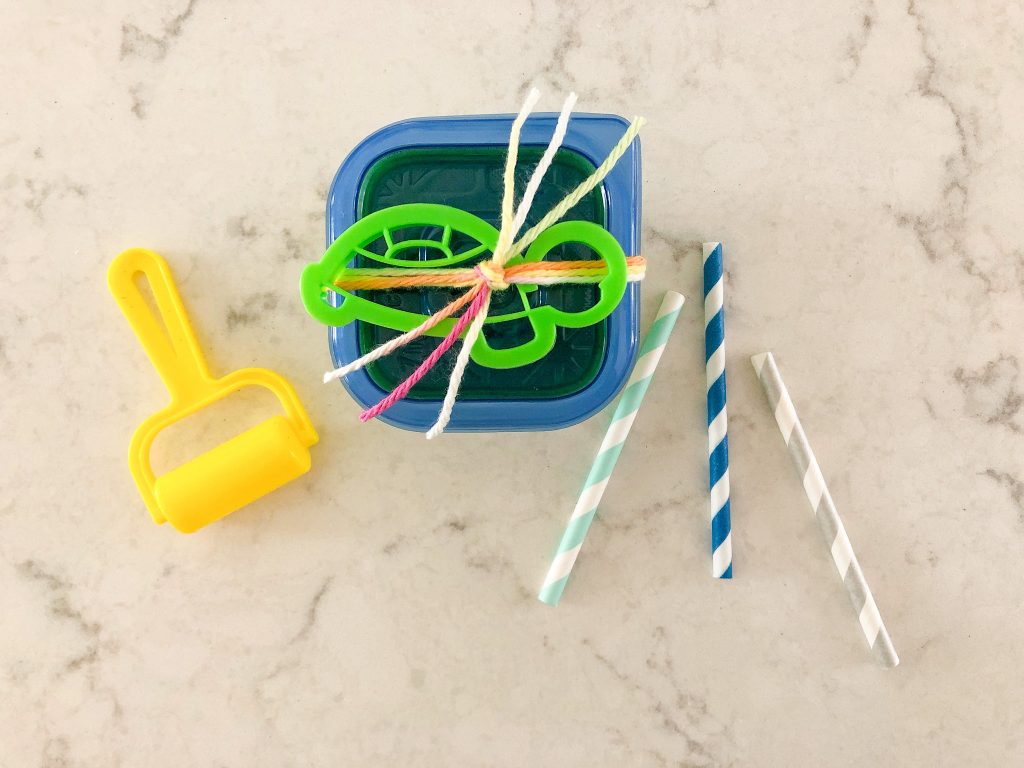 (P.S. – if I've ever gifted you play dough, how did you like it?)
Enjoy!
xo, Megan
---
---