Guest Teacher – Mrs. Murray!
We love art.
That's why we were so, so excited to have our friend (and former art teacher), Mrs. Murray, join us today. She is amazing. I knew we'd incorporate a lot of art into learning on our own, but I wanted to make sure A & S still had exposure to other art that I wouldn't think about teaching, or even know how to teach. Luckily Mrs. Murray teaches homeschool art already and has Fridays free. She came over today and taught for two hours. I may or may not have teared up a little when I saw how excited the kids were and she began talking about the Grand Canyon and "horizon lines."
Take a look at what they're working on.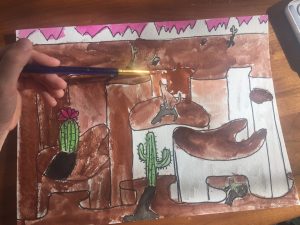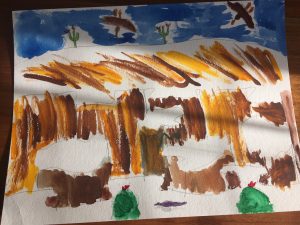 I am so grateful for all the good things in life.
Happy weekend!
---
---