Monument Valley
Have you ever heard of Monument Valley? To be honest, I'm not sure I ever had before researching our trip to Grand Canyon. Once I read about it, though, it went straight on our must-see list.
Monument Valley lies on the border of Arizona and Utah. It's pretty remote and a bit tricky to get to, but definitely worth the drive. We booked a tour with Navajo Spirit Tours and wrote about our experience for KidTripster – you can read our article here.
Our guide, Will, was born and raised in Monument Valley. His family has lived there for 18 generations. How incredible is that? It was such a gift to spend time with him and hear his stories of Navajo culture and tradition.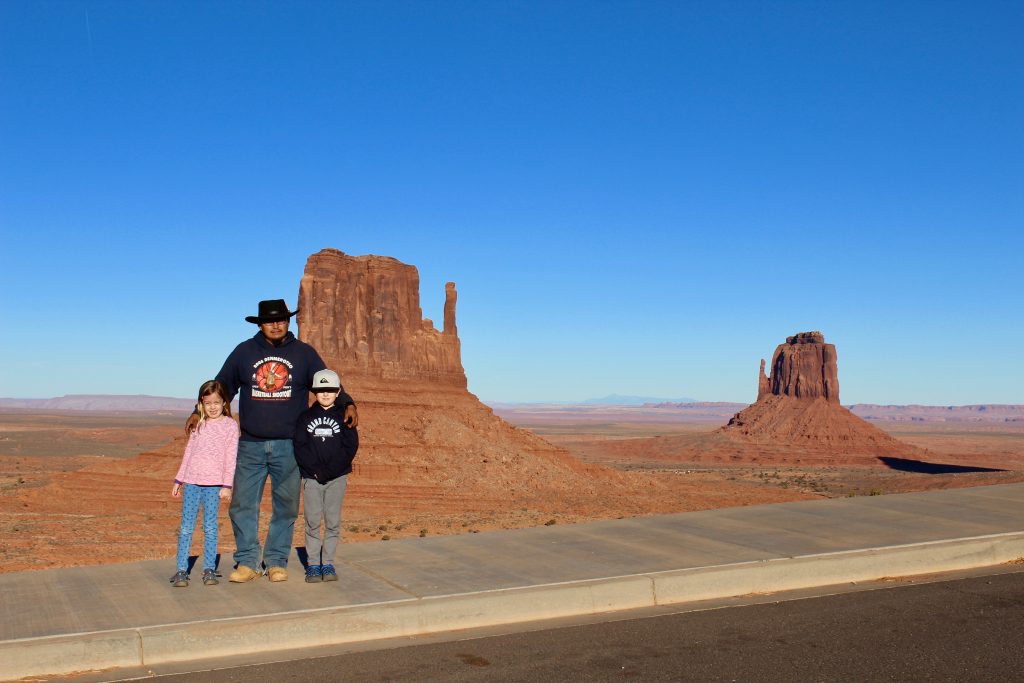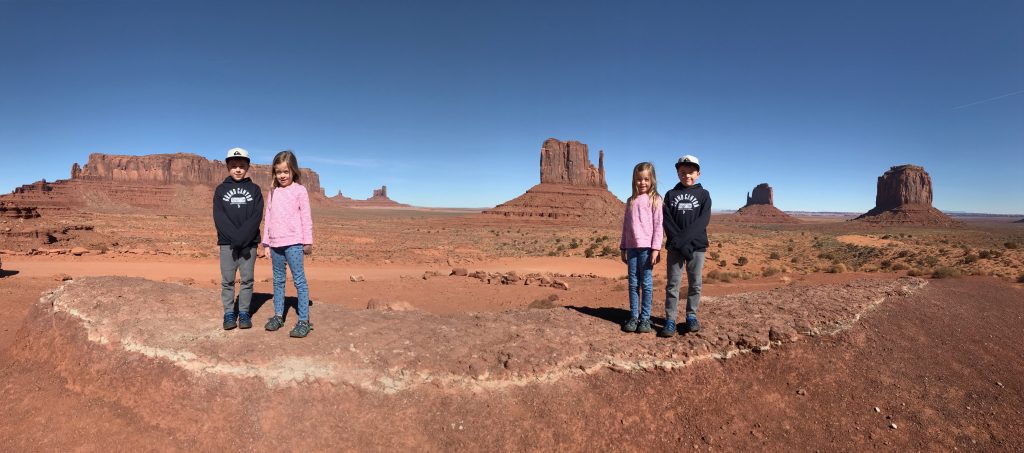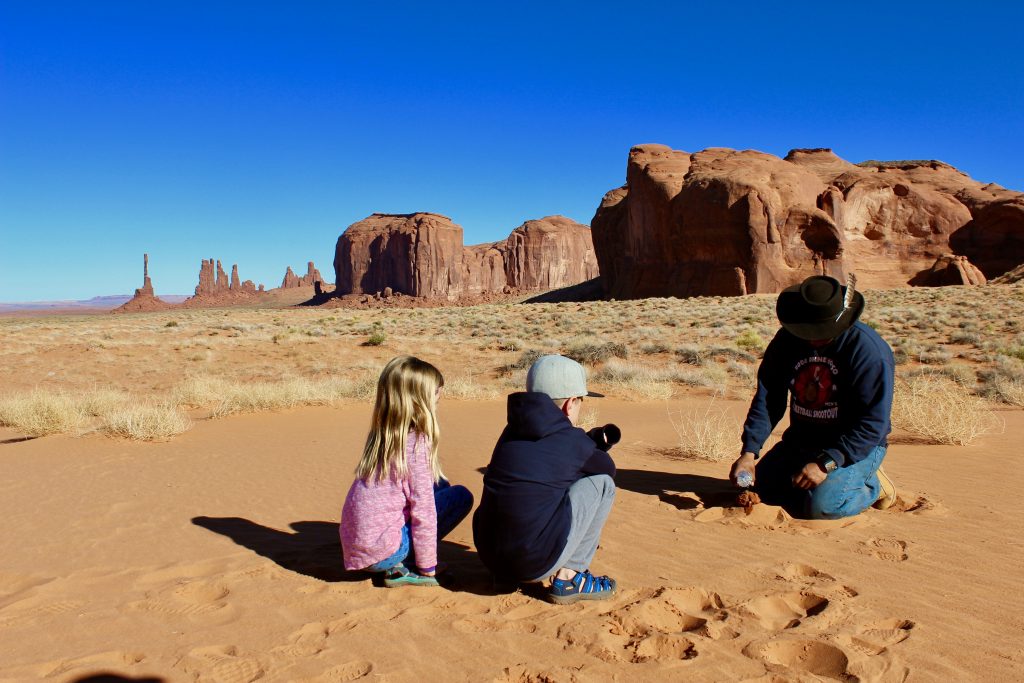 Mr. Will stopped during our tour to demonstrate how Monument Valley was formed. He used only sand and water! This demonstration has been passed down to him from his grandfather, and now he's passing it down to his children and visitors.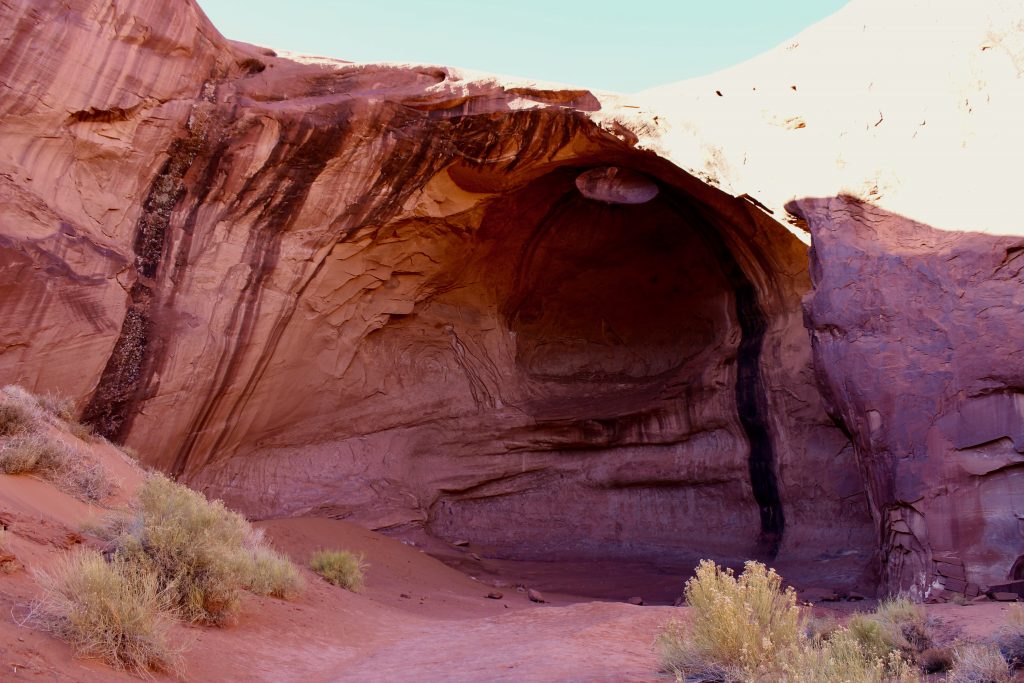 This is Big Hogan. What's special about Big Hogan is the image that appears on the walls – a Navajo warrior. Can you see it? The black vertical line on the right is the warrior's hair. The dark, circular image in the middle is his head and the dark, vertical lines to the left are the top part of his bow.
It also is a wonderful amphitheater with perfect acoustics.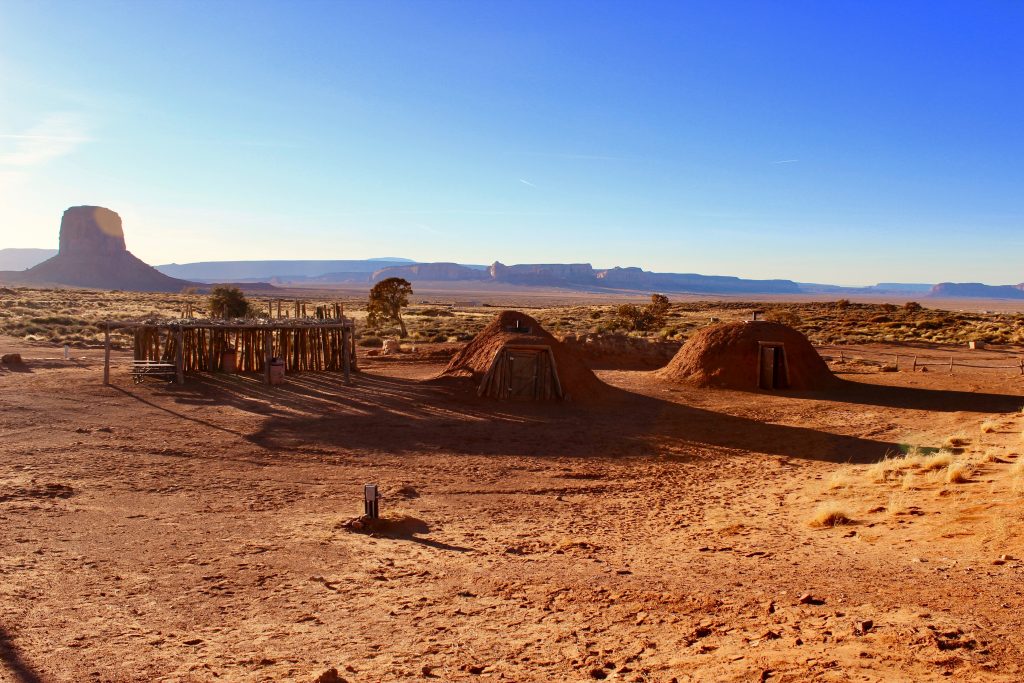 A few tips if you go:
Bring cash. There are lots and lots of Navajo roadside stands selling jewelry and art. I really wish I had known that – I love art, especially authentic art.
Depending on what direction you're driving from, the drive to Monument Valley can be long. If you have littles it can be especially hard. Consider staying in a nearby hotel after your visit. We drove from Grand Canyon to Monument Valley (three and a half hours), took a three hour tour (also in a car), spent another hour looking around, taking pictures and shopping in the gift shop, and then another three hours driving to our hotel in Flagstaff. It was a very long day.
While you can see Monument Valley on your own, I recommend a tour. I just don't think there's any way we could have learned as much without our guide. Mr. Will definitely made the experience stand out more to the kids.
xo, M
---
---