Popsicle Stick Sleds
Need a quick and easy teacher gift? Kid craft? Grandparent gift? I've got you covered.
You'll need:
Eight popsicle sticks
Mini clothespins (if you want to make gift card holders)
Acrylic paint in the color of your choice
Paintbrushes
Mod Podge (optional)
String, yarn, or twine
Hot glue gun and glue sticks
I bought the popsicle sticks and mini clothespins at Target. Everything else I had already, but you can also buy those things at Target.
Total cost per sled was about $.23.
Disclaimer – please handle the hot glue gun for your kids. I'm darn near a pro with them and I managed to burn myself a few times. It hurts!
Step 1:
Lay five popsicle sticks out in this pattern: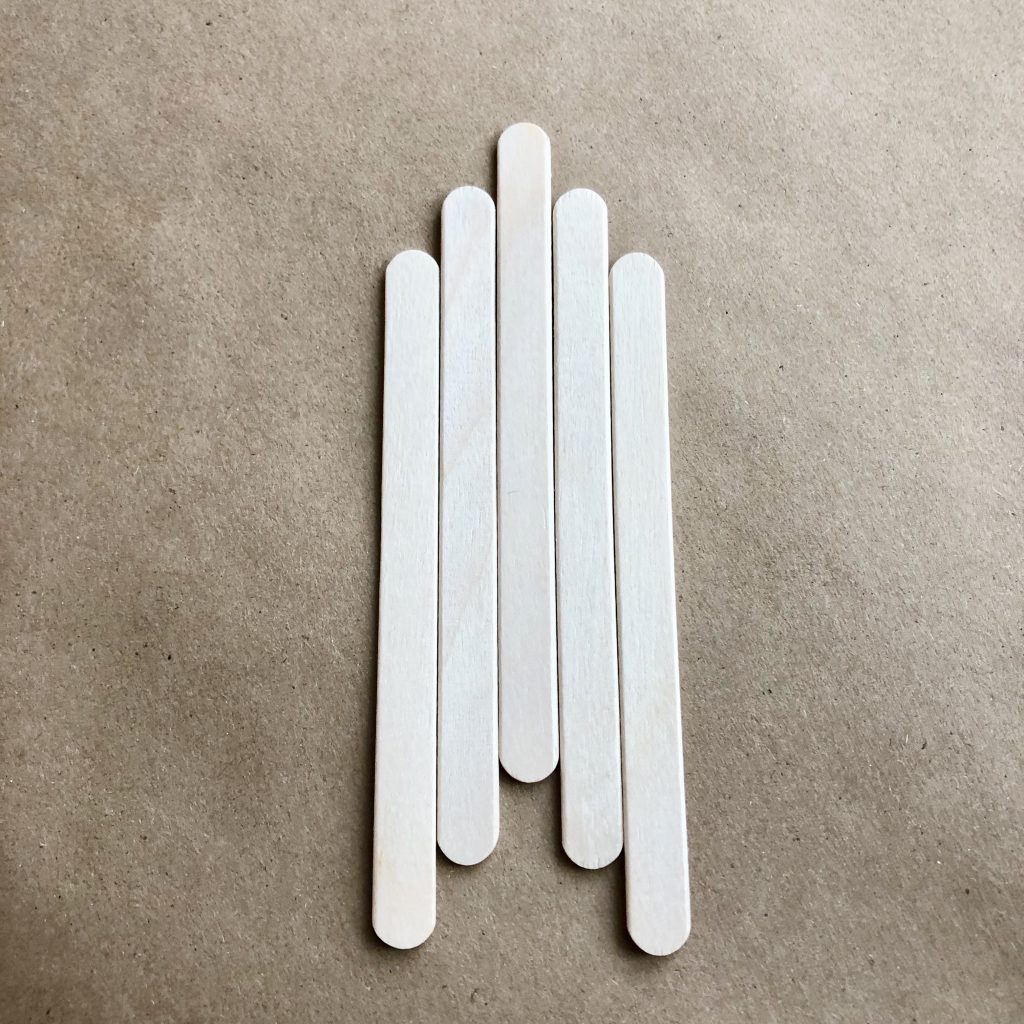 Step 2:
Cut a popsicle stick into two smaller pieces and hot glue across the back of the five popsicle sticks. I cut my sticks to 1.75″, but you should cut yours to a length that works for you. (Popsicle stick sizes vary.)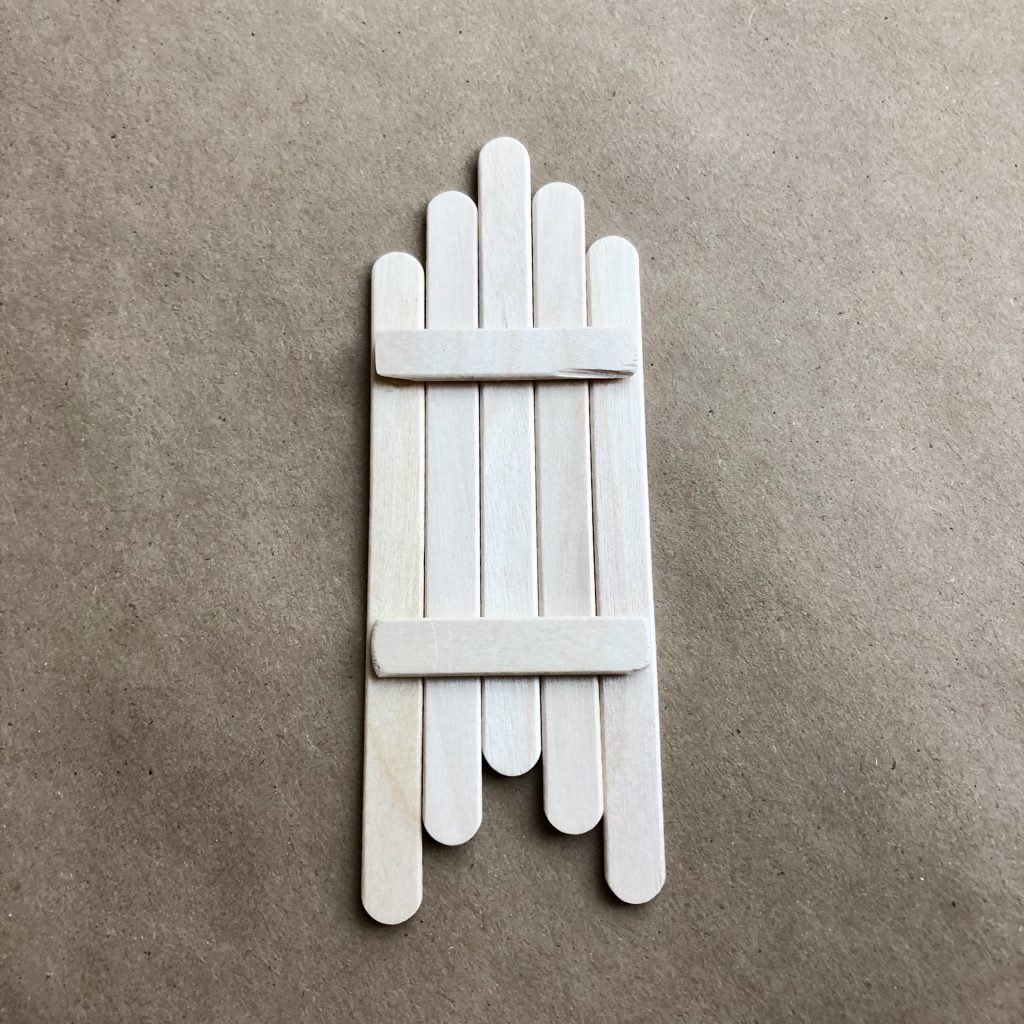 Step 3:
Dot the crosshairs with hot glue. Lay two more popsicle sticks as rails.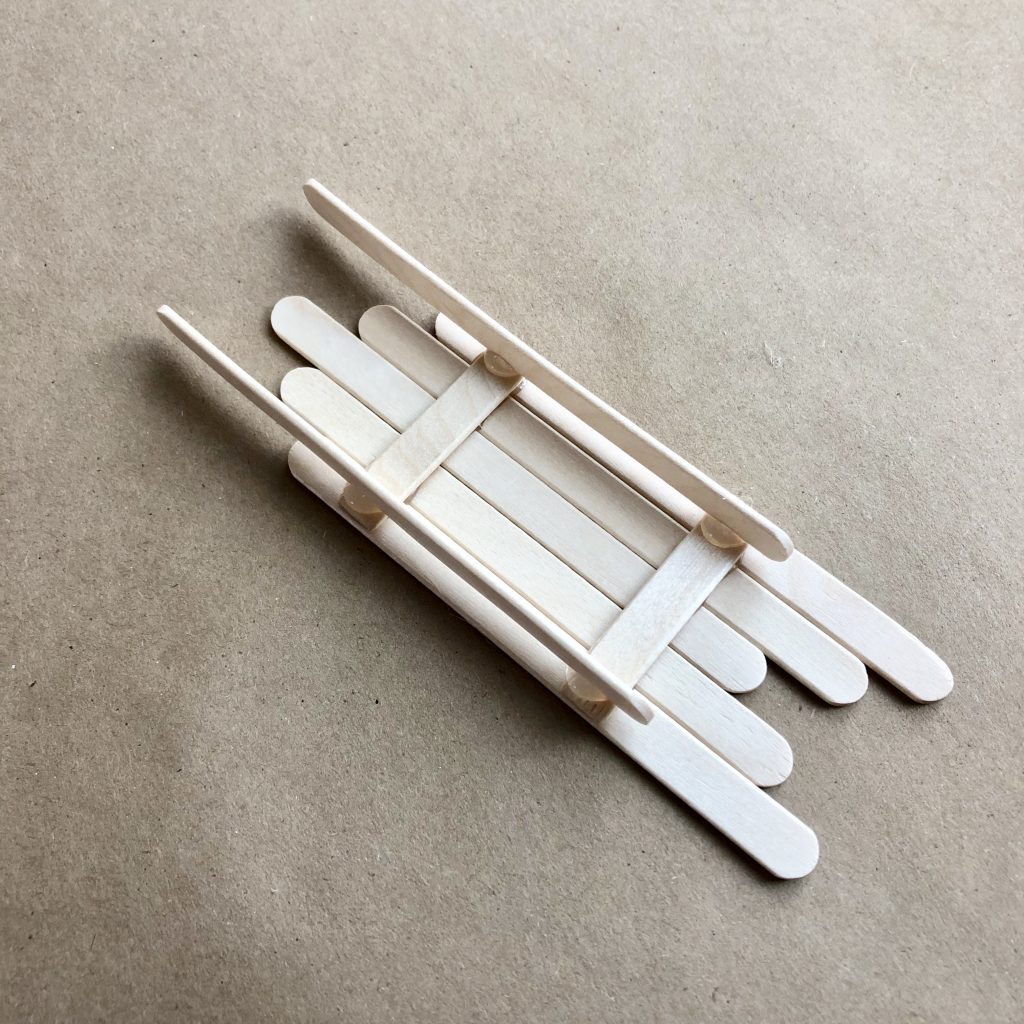 Step 4:
Glue string to the inside front of the rails.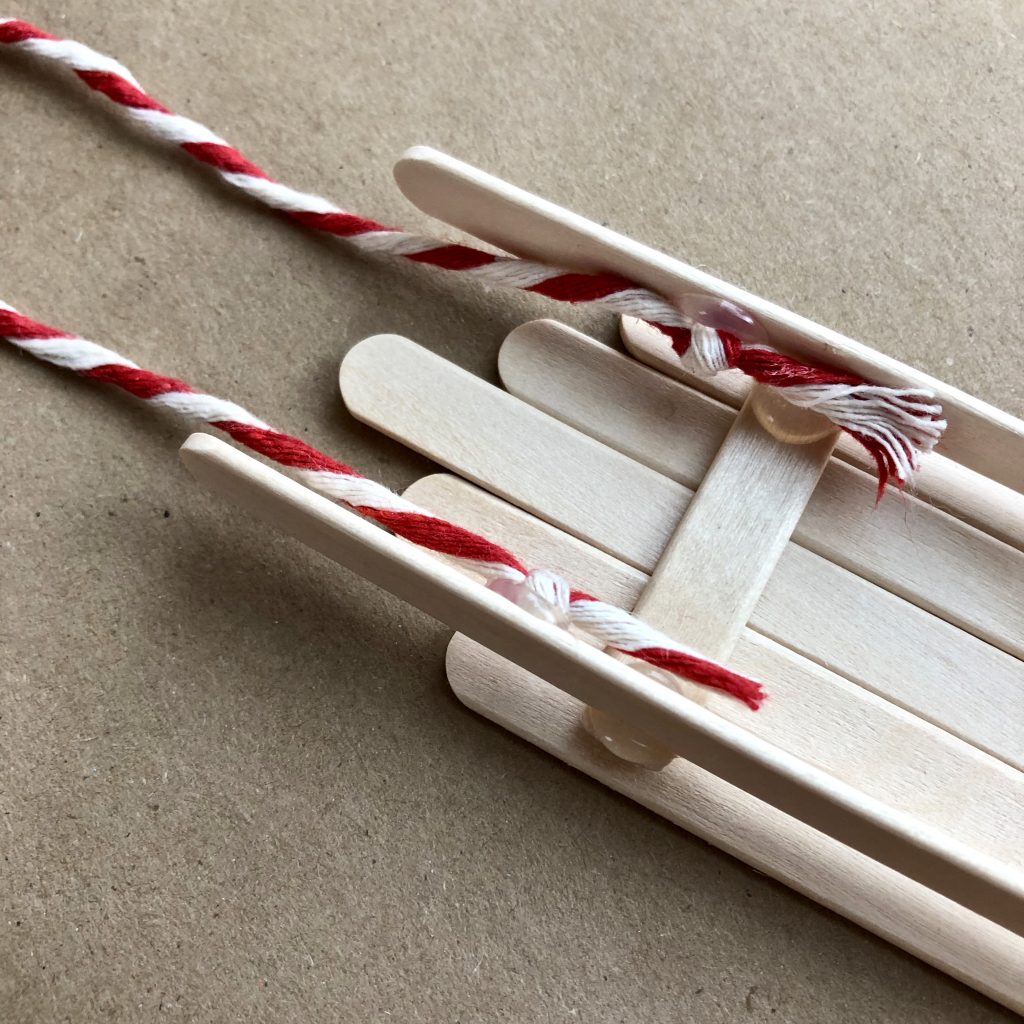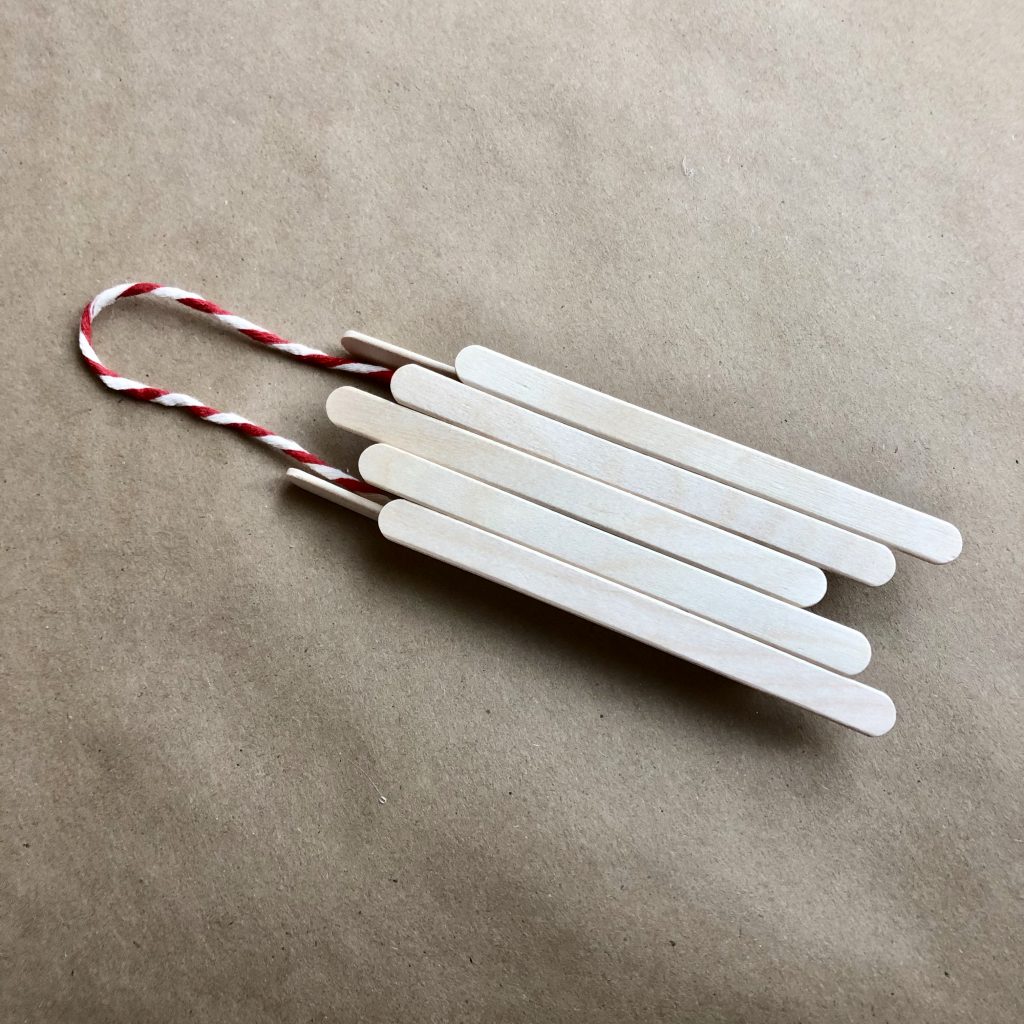 Step 5:
Let the glue dry, then paint.
After paint has dried, add a coat of Mod Podge. I like satin finish.
Optional – when everything is dry, add a mini clothespin to the front. This makes a great gift card holder.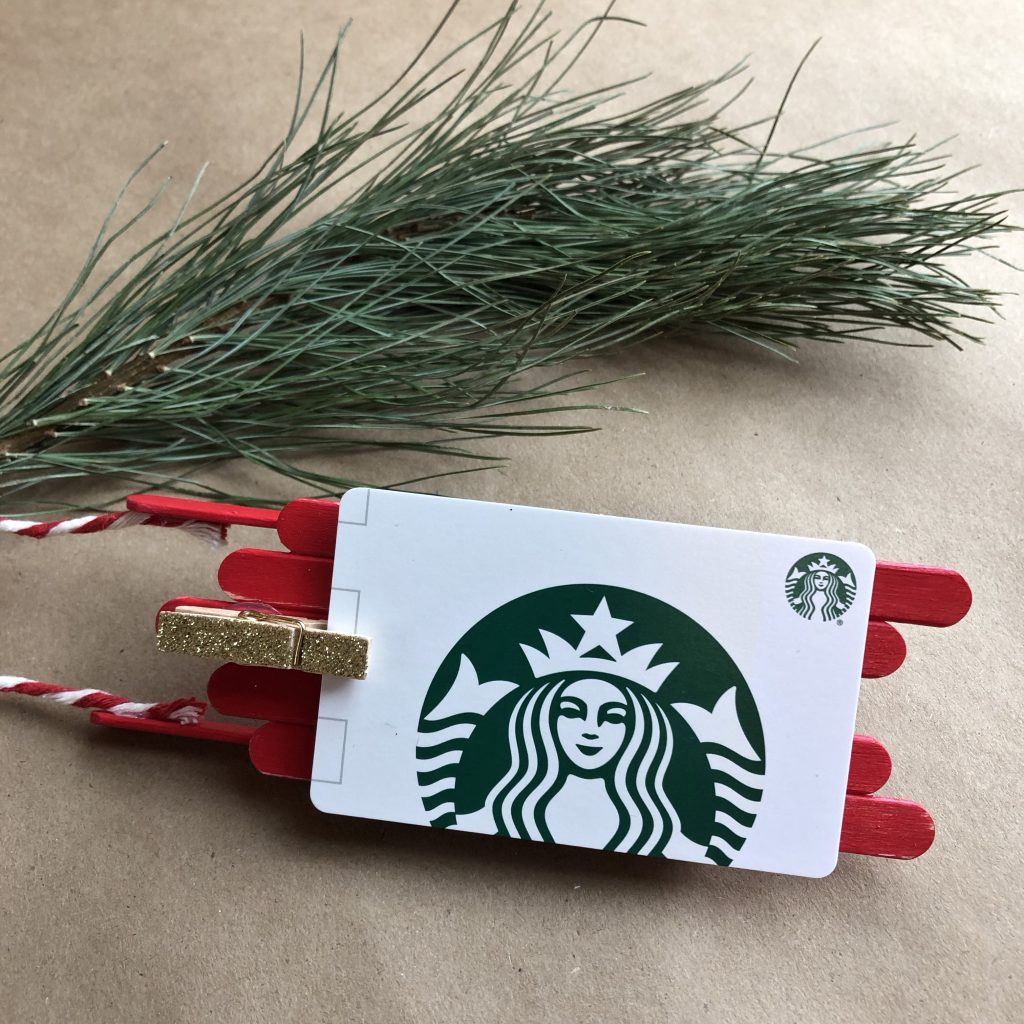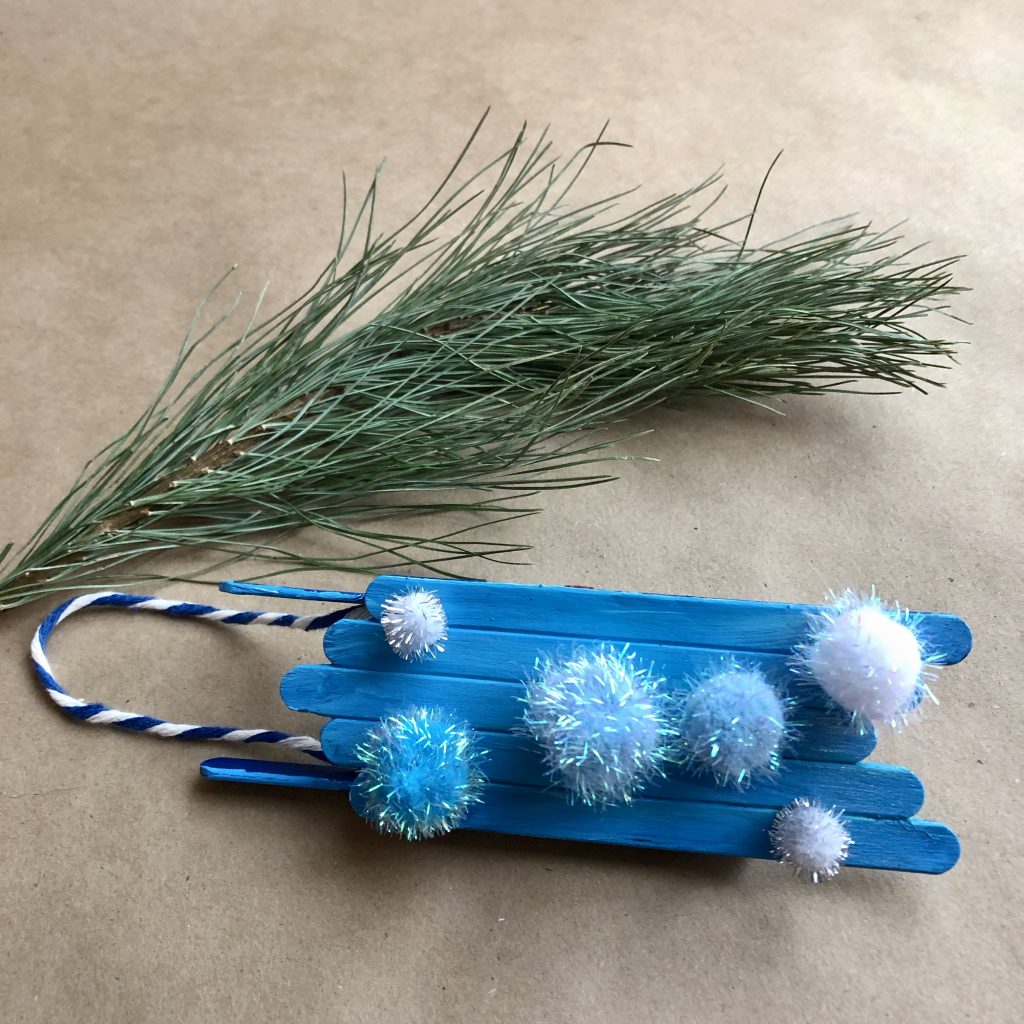 Other ideas and tips:
Make a bunch ahead of time for crafting emergencies, like a snow day.
Or make a bunch ahead of time for non-emergencies, like class parties, winter birthdays, or grandparent gifts.
Tie to treat boxes or gifts as extra decoration.
Enjoy!
---
---