Travel: Our Favorite Souvenir
What if I told you our favorite travel souvenir was small, inexpensive, and kid-friendly? Sounds pretty great, right?
Well, our favorite travel souvenir is pins. Easy, $4 pins available at most airports, souvenir shops, museums and more. We don't pick one out at every single stop. Our line in the sand is a new country, big city, or a place we really loved.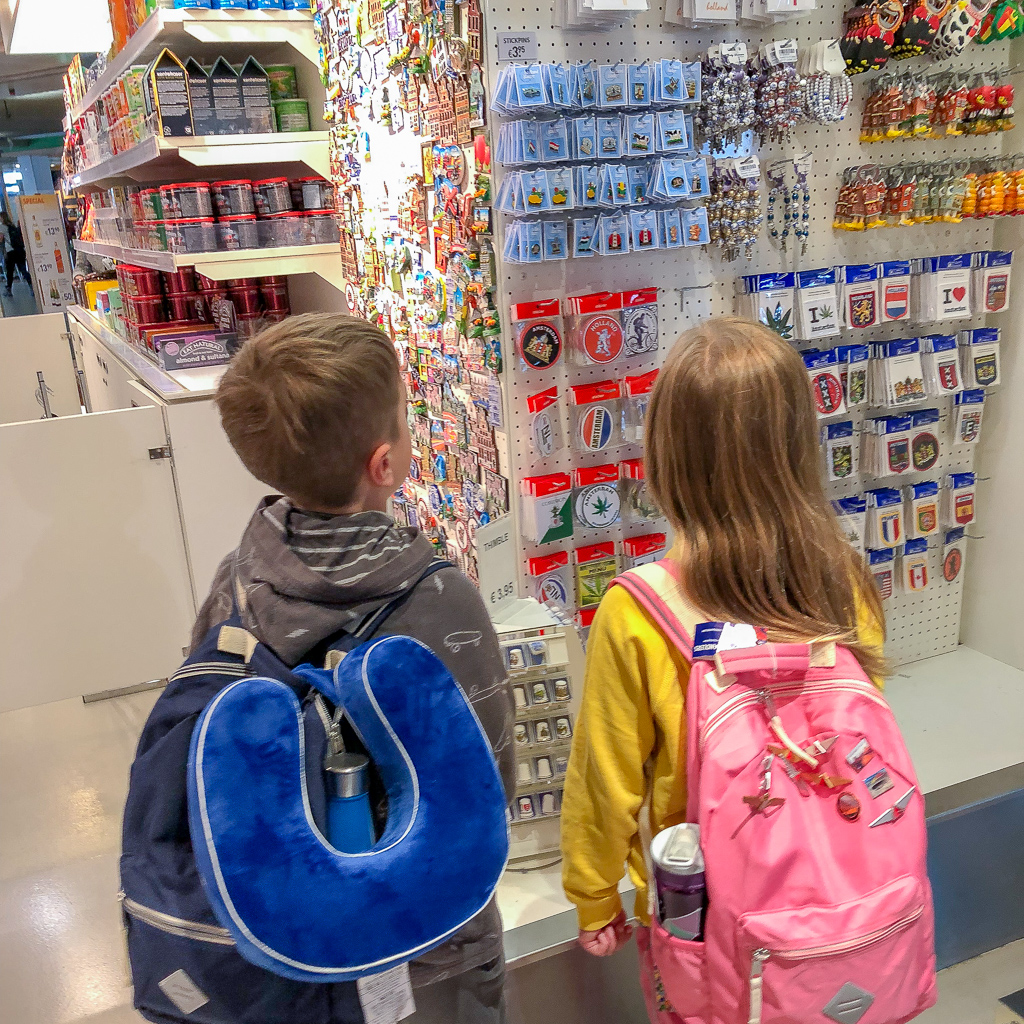 So far the kids have collected quite a few. And we've only lost one. They do fall off here and there, and I plan to remedy that here at home with some hot glue on the inside of their backpacks. They love picking them out and it's something to look forward to on long travel days.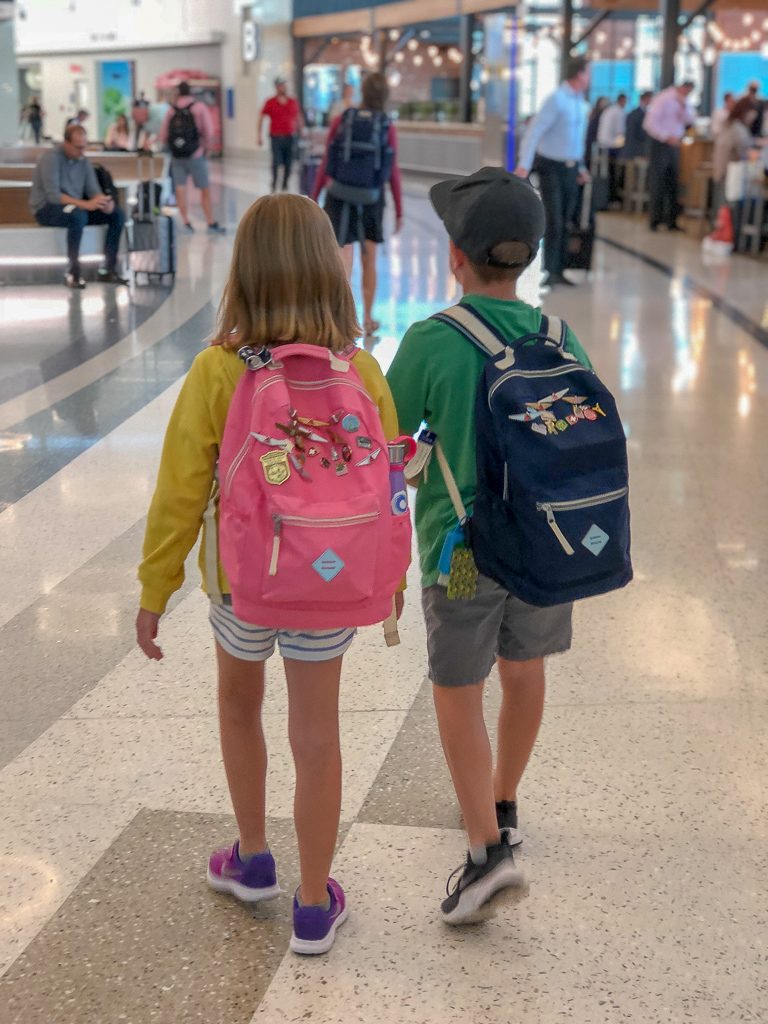 As for our packs, we love our backpacks from Hanna Andersson. I picked them up on a whim at a Hanna Andersson outlet last year. I think they were $12 each. We didn't particularly need them, but they were adorable, a nice size, and came in pink and blue. I like them because they're durable, have a deep water bottle pocket, one front pocket, and are a manageable size for kids to carry. They also fit well under airplane seats. School backpacks are great, but they're deep enough to turn into a huge abyss of junk and are often too big to carry for long periods of time.
If you have a favorite travel souvenir I'd love to hear about it in the comments below.
xo, Megan
---
---